MATT CUTUGNO

Matt Cutugno
---
Matt Cutugno is no stranger to writing. He has a rich history of eleven plays to his credit. Each has been performed in theaters that crisscross the country from New York to Los Angeles. His short stories have been featured in anthologies, his essays published in literary journals, and his articles have appeared in newspapers in New York and China.
The Winter Barbeque, his first book, tells a story that is both poignant and on point for the Baby Boom generation and their parents. The Winter Barbeque is an end-of-life recollection told through the eyes of the author's father - a member of the Greatest Generation, the generation that gave their lives and their futures in defense of America during World War II. As the clock ticks during Matt "Tug" Cutugno's final hours, we are privileged to be part of his consciousness and his memories in this elegantly told story. The Winter Barbeque became an Amazon #1 Bestseller in two categories soon after its release and repeated its ranking time and again over a two-year period.
"The Winter Barbeque is an extraordinary and vivid memoir about the best that there is in a father. The author's honest and sympathetic style makes this an enormously rewarding work."
          - D.S Lliteras, author of Thieves of Golgotha and The Master of Secrets

"The Winter Barbeque is an exceptional work - a bittersweet journey of years, traversed in hours, while melting the boundaries between memory and reality."
          - M.L. Martin, Editor-in-Chief, The Hilltop Observer

His second novel, The Dracula Legend - The Untold Story, tells of the author's chance meetings with an old man who actually met with Bram Stoker and who reveals Stoker's secret trip to the land of the vampires and the source for his creation of the legendary Count Dracula.
Matt Cutugno's third novel, The Godless Men, written in the classic American Western-style, weaves a riveting story of two men struggling to survive along the Kansas-Missouri border in the days following the Civil War. It is the first book in his Tarnished Star Series.
His fourth novel, The Godless Land - Mescalero Way, is the second book in his very popular Tarnished Star Series and takes place just before the Civil War.
His fifth novel, The Godless Times, is the third book in his Tarnished Star Series and takes place during the California Gold Rush of 1848.
His sixth novel, The Godless Kind, is the fourth book in his Tarnished Star Series and is a sequel to The Godless Men.
Matt Cutugno is from New York and lives in Indio, California.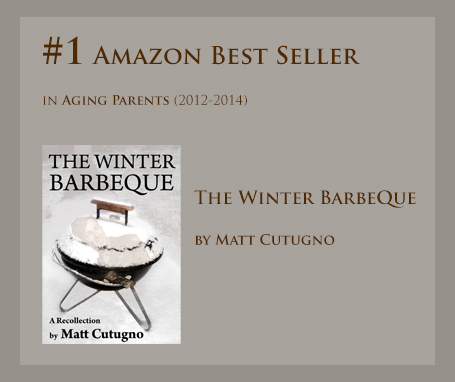 Links:
Thirsty : Vol. 106 : What Gold Hath Wrought by Matt Cutugno
Thirsty : Vol. 103 : A Wish of Togetherness by Matt Cutugno
Thirsty : 2018 Summer : Five Questions on Westerns for Novelist Matt Cutugno
Thirsty : 2016 Fall : The Wild Bunch – Not Your Father's Western
Thirsty : 2016 Summer : On Westerns
Thirsty : 2015 Summer : Coachella - The Kids are Alright
Thirsty : 2015 Spring : Lost Among the Missing – Etan Patz
Thirsty : 2015 Winter : The Color Purple
Thirsty : 2014 Winter : Palermo Dreaming
Thirsty : 2013 Fall : Ghosts of New York
Thirsty : 2013 Fall : A Lesson in The Life of Pi
Thirsty : 2013 Summer : Matt Cutugno on The Short Stories of Bram Stoker
Thirsty : 2013 Summer : Journey of a Slow Boat
Thirsty : 2013 Spring : The Huckster
Thirsty : 2013 Spring : Matt Cutugno on The Vampyre
Thirsty : 2013 March : From Suetonius to Bolaño – What Our Authors Are Reading - March 2013
Thirsty : 2013 March : The Last Man Standing
Thirsty : 2013 February : Wanted: More Points of Light Like Getty
Thirsty : 2013 January : The Remembrances
Thirsty : 2012 December : Is Beijing in China?
Thirsty : 2012 November : The Other Great Wall
Thirsty : 2012 October : Marvelous Yingcheng Plaza
Thirsty : 2012 September : The Strange Case of Jingxing Rock
Thirsty : 2012 August : You Are Too Kind
Thirsty : 2012 July : 2012 #1 Best Sellers for Summer
Thirsty : 2012 July : Taizhou Calling
HistoricalFiction.com - guest post: The Birth of Invasion Literature by Matt Cutugno
Thirsty : 2012 June : In Praise of Drudgery
Thirsty : 2012 May : Ear Witness to the Coachella Valley Music Festival
Thirsty : 2012 April : Is Closure really the Goal?
Guest Post: Abd and Egilona – a Marriage and a Clash of Cultures by Matt Cutugno | Historical-Fiction.com
Thirsty : 2012 March : Occupy Apple and the Free Pass
Thirsty : 2012 February : Oldies - The New Indies
Thirsty : 2012 January : Cynics and cynics
Thirsty : 2011 December : Word to Live By
Matt Cutugno on Dresser After Dark, December 1, 2011
Thirsty : 2011 November : Dracula - The Secret Backstory
Thirsty : 2011 November : Occupying My Thoughts
Thirsty : 2011 October : American Idling
Retiree was headed to WTC office on 9/11 | The Desert Sun | MyDesert.com
Matt Cutugno on Dresser after Dark, March 14, 2011
"The Winter Barbeque" - Manhattan Times
Thirsty : 2011 September : Onward - If Not Upward
Thirsty : 2011 July : The Safe Prejudice - A New Yorker Returns from Nanjing
Thirsty : 2011 June : China and America - Where East Is West
Thirsty : 2011 May : The Great (Fire) Wall of China
Thirsty : 2011 April : A New Yorker in Nanjing - Two Sides of the Coin
Thirsty : 2011 March : A New Yorker in Nanjing
Thirsty : 2010 October : THE WINTER BARBEQUE by Matt Cutugno - A Recollection about a WWII Everyman
Matt Cutugno on Facebook