By Matt Cutugno
Indio, CA, USA
---
We Americans can sing. We dance well too, from Ballroom to Jazz, Hip Hop to Flamenco. We also jump and spin athletically, because we love sports. This speaks in general to our appreciation of a good time, whether as spectators or participants. The myriad television shows of today featuring talent competitions confirm our inexhaustible supply of objects of entertainment.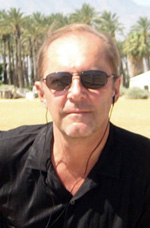 Matt Cutugno
---
Meanwhile, as the National Geographic Society reported a few years ago, two thirds of young Americans can't find Iraq on a map. Ten percent can't find America on a map - don't laugh, you can't make these things up. In fact, only a quarter of our students are judged proficient at all in the subject of geography. "Young Americans just don't seem to have much interest in the world outside of the U.S.," the Society reported. And so, the image of the clueless American continues to be fodder for the pundits and the comedians.
Today, in mathematics and science, our students fall well behind those in Hong Kong, Taiwan, Singapore, South Korea, and Japan. Our youngest pupils are at a par with the world's best, but as they enter high school, then college (as they become more a part of our rabid entertainment culture), they fail to compete scholastically with their more disciplined foreign counterparts.
I read recently that an international company came recruiting to the U.S. only to discover they couldn't find enough suitable candidates for the engineering jobs they hoped to fill. Had that company been seeking ball players or dancers, it would have been a different story. I'll wager professional teams full of performers could be created from our lines of unemployed. Unfortunately for young job seekers, real jobs singing and dancing and throwing balls around are rare indeed.
Therein lies the illusion: Our professional athletes are described in the media as being "incredibly gifted." Their physical prowess is "amazing." Our singers are "awesome," their voices are "overwhelming." Our talented dancers are "perfection." Those are lofty adjectives to an impressionable mind.
Too many of our young are wannabe celebrities. Some of our children don't aspire to be doctors or engineers or social workers - they want to be famous. Our schools have become places for the development of advanced skills in socializing rather than for practical learning. Knowledge is boring, unless the information taught furthers the demands of having fun. We are a patient people when it comes to learning the latest dance steps, but the subtleties of an algorithm escape us. Don't misunderstand me, I'm pro-fun, but I'm speaking of a balance sheet with a cost/benefit relationship that is out of whack.
Meanwhile, I channel surf my television hoping for a new show: "In Search of the Next Archimedes." He invented some very cool gadgets and is well worth our admiration.
---