By Mark Yost
Chicago, IL, USA
---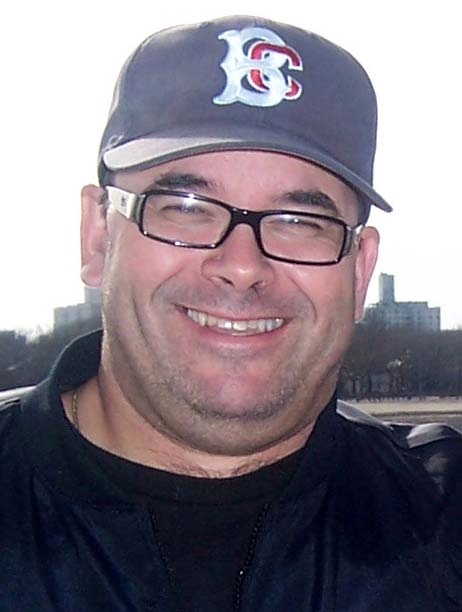 If you're an avid baseball fan, two things have preoccupied your mind the past few years: Salaries and ticket prices. Let's look at salaries first.
Jeff Samardzija was signed during the off-season by the San Francisco Giants for $90 million for five seasons. For those of you who flunked fifth-grade math, that's $18 million a year to pitch maybe thirty games a year, or $600,000 every time he takes the mound.
What did he do to earn this handsome salary? In 2015, as a starter for the Chicago White Sox, Samardzija was the third-worst pitcher in the Major Leagues with a 4.96 ERA and a league-leading twenty-nine home runs against. In other words, even mediocre players (Samardjiza has had better seasons) are cashing in big. 
To see what the top players are getting, you need look no further than Arizona. The Diamondbacks lured ace starter Zack Greinke away from the Los Angeles Dodgers with a six-year contract that will pay him a whopping $206.5 million. Greinke went 19-3 in 2015, and was the ace of the Dodgers lineup, racking up an impressive 1.66 ERA. His new contract with the Diamondbacks is the highest in baseball history, just ahead of David Price, whom the Boston Red Sox signed this offseason for $217 million, or $31 million a year.
While Greinke and Price are at the top of their games, do they really deserve roughly $1 million per start? More importantly, how much are these mega-salaries affecting the average baseball fan? As someone who goes to about thirty games a year, I can't help but feel that these salaries are driving up ticket prices. But a little research proved me wrong.
Knowing a little baseball history, I went back to 1969. That's when the St. Louis Cardinal's Curt Flood refused to be traded to the Philadelphia Phillies, a clear violation of Major League Baseball's Reserve Clause.
In a letter to Baseball Commissioner Bowie Kuhn, Flood said, "After twelve years in the major leagues, I do not feel I am a piece of property to be bought and sold irrespective of my wishes. I believe that any system which produces that result violates my basic rights as a citizen and is inconsistent with the laws of the United States and of the several States."
Most folks wouldn't argue with that. But did Flood's emancipation lead to higher ticket prices through Free Agency? Here are some numbers:
In 1960, the average baseball player made $16,000 and the average ticket cost just under $2. By 2000, baseball salaries had risen to nearly $2.3 million. In other words, at the turn of the century Major League players were making 141 times what their predecessors made in the 1960s. By contrast, ticket prices went up only 9 times, to an average of about $18.50.
So those who promised (most notably, Major League Baseball Players Association Executive Director Marvin Miller) that fans wouldn't pay the cost of Free Agency through higher ticket prices were right. But as players like Greinke and Price sign these mega-contracts worth hundreds of millions of dollars, it's hard for the average fan not to think that those salaries aren't having an impact on ticket prices. For instance, since 2007, the average price of a Major League Baseball ticket has gone up 27%. But, again, as someone who goes to the ballpark more than most, I can tell you it's not the average ticket prices that are killing us; it's the luxury boxes, suites, party decks and other premium seating that has taken up more and more real estate in ballparks.
No team has done more to gouge the average fan than the New York Yankees. As stellar New York Post columnist Phil Mushnick noted recently, "From the moment it opened, new Yankee Stadium has been run like a clip joint, a challenge to the logical to get fleeced or get out. The best-to-better seats were priced – $2,500, $1,500, $850, $650, $450 per seat per game."
Season tickets are even worse. According to an analysis by the Post, sitting near the foul pole in Yankee Stadium costs nearly $6,500 a season. Across town in Flushing, Queens, the Mets, who in 2015 went to their first World Series since 1986, only charge about $2,400 for similar seats. Tickets for the Chicago Cubs and Boston Red Sox, two other big-market, big-bucks teams, cost $5,000 and $4,700, respectively. By contrast, season tickets for the Los Angeles Dodgers, who had the highest payroll in baseball in 2015 at roughly $270 million, cost $2,400; season tickets for the three-time World Series champion San Francisco Giants cost $2,700, and full-year ducats for the Washington Nationals are only $2,900.
In short, I would argue that it is the new stadiums – not the new salaries – that have driven up the cost of going to a baseball game. And it's not just the regular season; price gouging has also crept into Spring Training. Seats for Chicago Cubs and San Francisco Giants preseason games – in other words, games that mean absolutely nothing and may not even feature their regular-season players – can ding you upwards of $100 a seat.
I'd like to think that the fans are eventually going to reach a saturation point and say, "Enough is enough." After all, the average fan is both the taxpayer who funds the building of these sports palaces, as well as the sucker who's on the hook for $100 (or more) for seats, along with the $15 beers, $10 hot dogs, and other fancy foods that have crept into the ballpark. But I'm not holding my breath.
Major League Baseball aficionados are predicting that when he becomes a free agent in 2018, the Washington Nationals' Bryce Harper will become baseball's first "half-billion-dollar man," commanding a salary of $500 million for 10 years.
Who's going to pay that?
The fans who seem to be more than willing to pony up to see these increasingly high-priced players from the comfort of increasingly high-priced seats. 
---
Mark Yost and his son, George, have been to twenty-six of the thirty Major League Baseball stadiums and plan to visit the remaining four during the 2016 season.
Links:
Mark Yost at Stay Thirsty Publishing
Mark Yost
All opinions expressed in this article are solely those of its author and do not reflect the opinions of Stay Thirsty Media, Inc.