By THIRSTY
---
Hazami Sayed felt the need to teach her sons about their Arabic heritage. Her motivation was no different than countless other families across America that pass along to their next generations a strong sense of who they are, where their ancestors came from and the rich fabric of their national cultures. To recognize and preserve the ways of the past is a time-honored American tradition that cuts across all ethnic, racial and geographic boundaries and Al-Bustan has established itself to be an important part of the Arabic cultural landscape with broad-based financial support from local, state and national institutions. Stay Thirsty Magazine was pleased to visit with Al-Bustan's founder Hazami Sayed at her home in Philadelphia to learn how she and a dedicated group of men and women have helped to preserve and perpetuate their Arabic cultural heritage.
STAY THIRSTY: You founded Al-Bustan over ten years ago in order to present and teach the Arabic language, arts and culture. What were your motivations at that time and how has your mission changed over the past decade?
HAZAMI SAYED: I started Al-Bustan motivated by a personal desire to create a space for my young boys (then 7 and 4 years old) to learn about and appreciate their cultural heritage and utilize the Arabic language. Short of traveling to the Arab region, I knew they wouldn't have a way to connect with their roots if there wasn't an engaging and fun community for them here. I wanted them to feel equally comfortable living here and in the Arab region and be able to navigate their place in American society. This led me to partner with a small group of other parents to start the first Al-Bustan Camp in the summer of 2002. We found there was interest from families of both Arab and non-Arab heritage.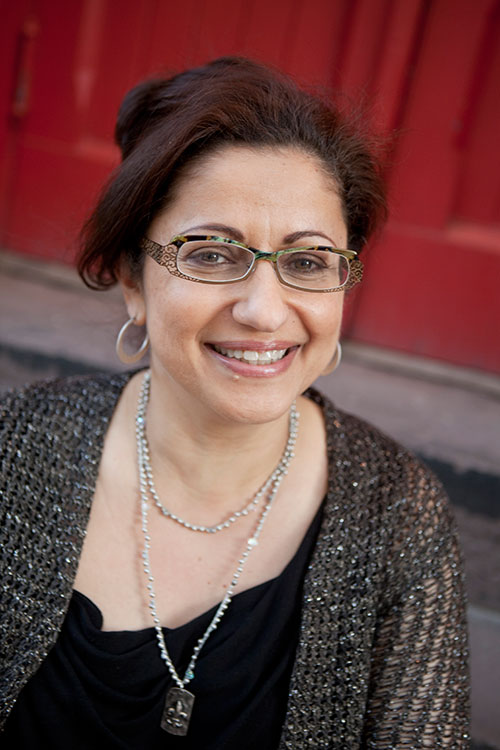 It was inspiring in those early weeks to see the teachers and artists giving so much of their time and expertise and how receptive the campers were. We formally incorporated by January 2003 as Al-Bustan Seeds of Culture, with a mission to serve youth, as expressed in our slogan back then, "inspiring young minds with culture." As our programming steadily expanded to include year-round activities in and out of schools, we were able to retain a team of highly talented artists in our fold. 
We decided to expand our mission to serve adults as well as young people, and to complement our educational mission by establishing a presenting arm that would produce a series of events open to the public. This expansion grew out of our realization that the teaching of Arab arts has to be complemented by opportunities to experience presentations by master practitioners of those arts. Similarly, for artists to remain engaged in teaching, we needed to provide them with forums to demonstrate and present their art form. Our current programs reflect Al-Bustan's expanded mission, which is dedicated to both teaching and presenting Arab culture through arts and language.
STAY THIRSTY: What is the importance of exposing young people in America to renowned Arab literary, visual and performing artists and of offering both musical education and a summer camp program aimed at Arabic cultural and historical themes?
HAZAMI SAYED: At Al-Bustan we believe the arts are a powerfully effective medium through which to provide youth with opportunities to engage in self-expression, develop a sense of their identity, and form critical thinking skills. We think it's essential to create forums where young people can directly interact and learn from contemporary masters of Arab arts, who teach, demonstrate, and present their art form. This engagement allows young people to more fully develop their own artistic skills, while understanding and appreciating the depth and complexity of Arab culture firsthand.
Our approach to the arts is founded on the idea that, in this global landscape, young people are actively producing new cultural forms that incorporate and transform the world around them – and that culture is dynamic, continually produced in relation to a myriad of influences, rather than a static set of traditions and values handed down from generation to generation.
One poignant example of Al-Bustan's lasting impacting on youth is the experience of Mokhtar Bdeir  – a camper for multiple years, who went on to become a camp counselor, a member of the youth percussion ensemble, and this summer became our Camp Manager. His reflections, written in 2011, resonate even more now that he is mentoring a younger generation as they begin to navigate the complexities of their identity while learning about Arab arts and culture:
As I complete my sophomore year at Temple University, I've come to realize that one crucial and unwavering aspect of my life has been, and continues to be, Al-Bustan. I was in elementary school when I began as a camper in those first days of Al-Bustan Camp at the Morris Arboretum in 2002, and since then, the support received from the organization has been constant and reliable. Whether as a camper, a teen in the camp film program, a camp counselor, or a music apprentice, I've been involved in nearly every aspect of the Arab cultural experience. Coming to the United States from Palestine when I was five years old, my family and I yearned for a solid connection to our heritage and culture in order to maintain an atmosphere of belonging and secure identity; through associates and friends, we found that rock to build a foundation upon. To me, the journey to discover an identity that could coherently fuse the two halves of my being – the assimilating immigrant and the proud Palestinian – has always been within the crucible of Al-Bustan.
STAY THIRSTY: According to The Arab American Institute, there are approximately 3.5 million Arab-Americans in the United States, a little over 1% of the US population, and over 94% of them live in large urban areas. Of this population, about 63% follow the Christian faith and 24% follow the Muslim faith. As incidents of war and terrorism in the Middle East flare up, we have seen an increase of anti-Arab discrimination in the US. How does Al-Bustan work to counter this discrimination?
HAZAMI SAYED: Al-Bustan strives to make the beauty, richness and diversity of Arab culture accessible to a wide audience. Our programs bring together youth and adults of diverse backgrounds, encouraging them to interact on a human, personal level, to find their commonalities and move beyond stereotypes of other cultures and peoples. We have seen how these lived interactions, explored through a variety of artistic media, do in fact promote a more nuanced understanding of Arabs and Arab-Americans and in turn, other ethnic groups. Moreover, for young people of Arab heritage, participating in Al-Bustan's programs provides them a chance to learn about their culture and history in a structured setting, to engage directly in learning and making art in a way that they are unlikely to engage with during school or in their home communities. This in turn empowers them with knowledge, skills, and confidence to personally counter the negativity and discrimination they will find in their lives.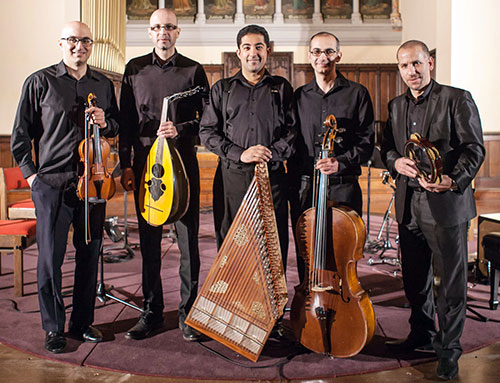 For those of non-Arab heritage, participation in Al-Bustan programs has made a significant impact. Just one example is Kerena Thomas, who graduated from University of Pennsylvania this spring after participating for two semesters in our Arab Music Ensemble course, led by Al-Bustan's Music Director Hanna Khoury and offered in partnership with University of Pennsylvania. Thomas, who was recruited by the Teach for America program and will begin working with students with special needs later this year, is applying her Arabic Music Ensemble class experience as she plans her curriculum. Noting how important studying foreign languages is in our globalized world she says:
I will definitely be singing [in Arabic] with my students next year when I'm a teacher at TFA. Through music, students can grow in a unique way. I want my students to have opportunities to learn about different languages and culture. I want to combine song with language education in my classroom next year. What better way is there to inspire my students to learn with their ears, their minds, and – above all – with their hearts?
The feedback we have received from attendees of the Al-Bustan Music Concert Series over the past four years is heartwarming and gratifying on many levels  – a testament of our ability to counter the prevailing negativity and misunderstanding of Arab culture and people. The program has reached the level now where we can present five or six renowned guest artists each year. Internationally acclaimed artists such as Lebanese composer/musician Marcel Khalife, Tunisian vocalist Sonia M'barek, Turkish clarinetist Husnu Selendirici, and Palestinian-American poet Naomi Shihab Nye, among others, have come to Philadelphia to collaborate with Al-Bustan Takht Ensemble. And our educational mission expands to the general public, with great success, as one audience member told us after attending one of our shows:
The concert made me want to learn more about Arab culture – I don't know much about Lebanon and Syria….I probably learned more about music that night than I have ever learned before and have since found myself looking up quarter notes and tones. Your Music Director shared such joy of the music.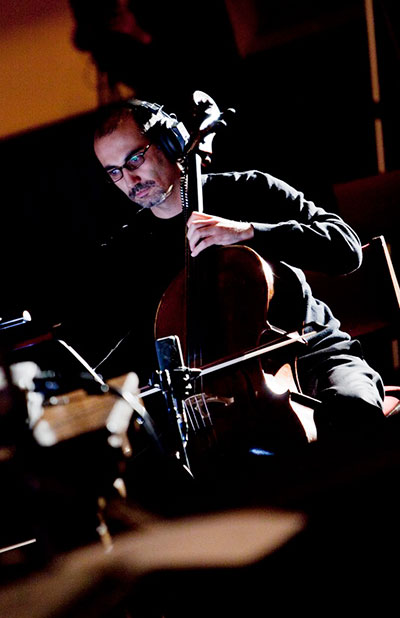 In short, Al-Bustan's programs counter discrimination by offering a way to better understand Arab culture through the arts.
STAY THIRSTY: Over the last ten years, Al-Bustan has received support from the National Endowment for the Arts, the William Penn Foundation, the Pew Center for Arts & Heritage, the Knight Foundation, Doris Duke Foundation for Islamic Art, the Philadelphia Cultural Fund, Saudi Aramco, and the Qatar Foundation International, to name only a few. What does such broad-based economic support mean for Al-Bustan not only in terms of program opportunities, but also in terms of social acceptance?
HAZAMI SAYED: As you noted, the support we have received from government agencies and private foundations has significantly increased, not just at the local level but the national as well. It is gratifying to see this recognition by established funders, which we have used to leverage and garner more public interest and participation in our programs. Our presenting programs especially have allowed us to grow our audience-base, both in those who attend our concerts and also those who participate in our educational activities. It is encouraging for us to receive this kind of support for our programs. Such prestigious recognition is not only a mark of the quality of our work, but also the overall acceptance (and indeed celebration) of Arab culture.
STAY THIRSTY: Later this year you are presenting a program entitled Words Adorned: Andalusian Poetry and Music that will feature new, original compositions by Arab-American composers. This program has support from The Pew Center for Arts & Heritage and The Arab Fund for Arts and Culture. What do you hope will come from this production and is it representative of the type of collaborations you see going forward?
HAZAMI SAYED: This is our largest production to date and we are very excited about the partners we are working with. We have commissioned new works by two Arab American composers, Kareem Roustom and Kinan Abou-afach, who have written compositions inspired by Andalusian poetry. It's a unique collaboration involving traditional Arab takht ensemble, Western classical chamber choir, and solo Arab vocalist.
For the Words Adorned project, we are developing multiple resources and a series of events in partnership with Bryn Mawr College, University of Pennsylvania, and Trinity Center for Urban Life. The highlight of the project is a concert in Philadelphia on December 5, 2015, presented at Bryn Mawr College's Goodhart Hall, featuring The Crossing Choir (24 singers with Conductor Donald Nally), Al-Bustan Takht Ensemble, and a guest vocalist from the Arab region. This project is groundbreaking on a number of levels  – most significantly it revives the poetic tradition of Andalusian muwashshahat, not simply recreating history, but rather re-interpreting it in the present day, showcasing the development of Arab musical tradition (into the modern-day takht) and Western musical tradition (into orchestra and choir). The program brings together these two manifestations of Arab and Western music in a dynamic and contemporary way.
The project will continue beyond the concert performance with a studio recording of the new works, and that CD will be part of a complete set of resources readily accessible for any choral directors around the country interested in presenting contemporary choral music in Arabic. We envision this project as an example of the type of innovative artistic work that Al-Bustan will continue developing, projects with local roots that have national and international reach.
Link: