By THIRSTY
---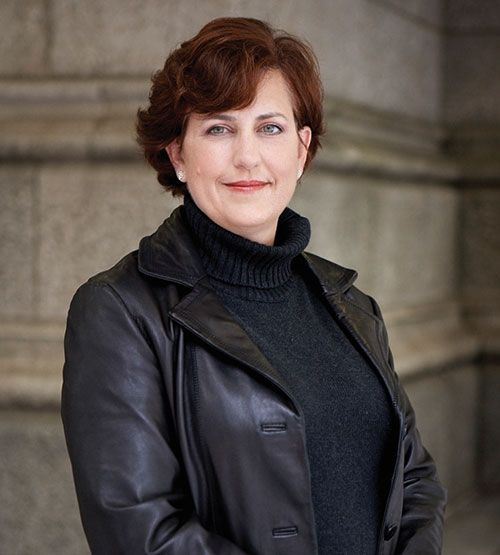 Allison Brennan has a distinguished career as a New York Times and USA Today bestselling author of more than twenty novels. Her latest book, Compulsion, was released this past spring to strong critical reviews and is the third installment in her Maxine Revere series. Her other series, built around heroine FBI agent Lucy Kincaid, has twelve books published with more on the way. A prolific writer, Allison Brennan is also a wife and mother of five children. Stay Thirsty Magazine was thrilled to visit with her at her home in Elk Grove, California, for his Conversation about her writing, her heroines, her fans and her future.
STAY THIRSTY: Your latest novel, Compulsion, continues your bestselling Max Revere series and has your heroine investigative reporter working to unravel a sociopath's brilliant and dark plan. Did you know how this book was going to end before you began writing it? Or, did Max Revere lead you through the thicket of facts and show you the way?
ALLISON BRENNAN: I never know how my books are going to end. The journey is half the fun of writing! I always start with a premise, a "what if" scenario, and my characters lead the way. The only thing I knew going in was that Max was right about the killer on trial – he had a partner. Proving it was going to be difficult, so I stepped into Max's shoes and let her lead the way, starting with her interview at the courthouse and taking it each logical step forward. Sometimes, I surprise myself – that's always fun.
STAY THIRSTY: You have written three books in your Max Revere series and twelve in your Lucy Kincaid series. Max is a rough and tumble investigative reporter and Lucy is now an FBI agent. Although your protagonists have different occupations and different lives, reviews of your books, from both other authors and from the general public, often sing your praises in the same way: explosive suspense, pulse-pounding, exciting, fast-paced, filled with twists and intrigue. How do you manage to keep such a breakneck pace in your stories?
ALLISON BRENNAN: I've always loved mysteries and thrillers. It started with Trixie Belden, Nancy Drew and Agatha Christie when I was young, and continued through Stephen King, Lee Child, and Lisa Gardner as I grew up. I write with the constant thought: "If I'm bored, my readers will be bored." So I try not to be boring. Editing is my best friend – when I'm done writing my rough draft, I go through each scene in the book to make sure first that it's necessary to tell the story and second that I've written it to heighten the suspense and keep me interested.
STAY THIRSTY: Do you find it difficult to keep two book series ongoing at the same time? Why did you decide to develop two series instead of concentrating only on one?
ALLISON BRENNAN: Going back and forth between Lucy and Max is actually the best thing I could have done for my muse. I never want to get bored with my characters, because then I won't enjoy writing them. Max and Lucy are different types of women. Max is wealthy, confident, arrogant, and has no problem breaking rules to solve cold cases that the police have long since forgotten. Because she's not a cop, she's not constrained by the rules Lucy has to follow. Lucy is a traditional FBI agent, quietly intelligent, dedicated, and driven by her tragic past that haunts her today. Writing the two characters keeps each series fresh, which I hope keeps both me and my readers happy.
STAY THIRSTY: You describe yourself on Facebook as a "writer, mom, wife, chauffeur," but you have a photo of you shooting a handgun as the banner. Who is the real Allison Brennan? How do your husband and family feel about you with a handgun?
ALLISON BRENNAN: All of the above? LOL. I love writing, I love being a mom. I'm definitely not a traditional mom, however. Who is the real Allison Brennan? Someone who works 8-10 hours a day making things up. Someone who loves baseball and roots for the San Francisco Giants (which makes life interesting since my husband is a Dodgers fan!) Someone who is as happy to watch my kids play sports as to play video games with them. I write crime fiction, so I talk to my kids about crime. I'm fairly blunt with them, so either they're going to grow into smart, responsible adults or need a psychotherapist. My husband and I own guns (in a gun safe! Safety first!) There's nothing wrong with responsible gun ownership.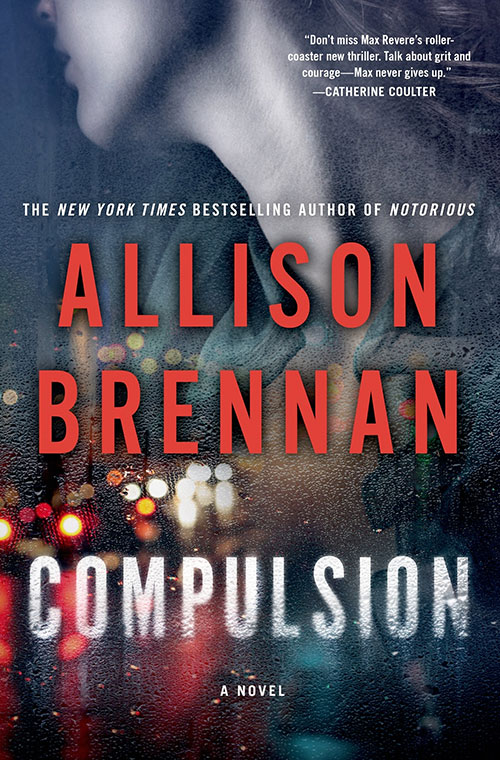 STAY THIRSTY: Your books have garnered coveted spots on the New York Times and USA Today Best Seller lists and you have over 22,000 Likes on Facebook and over 7,100 followers on Twitter. How have you developed your fan base? How do communicate with your fans, how often and how deeply do you get involved with them?
ALLISON BRENNAN: I'm an extrovert who quit my day job in the California State Legislature ten years ago to be a full-time writer. Writing is a solitary profession. For me, Facebook and Twitter became the water cooler chats. I need a human connection sometimes! I love talking to fans and readers online. I didn't consciously develop my online fan base, it developed over time simply because I engage with readers every day. When I get up in the morning, I get the kids off to school, pour myself coffee, and spend thirty minutes or so answering emails, posting on Facebook, catching up on my Twitter feed. I do the same thing at night before I go to bed (with wine, instead of coffee!) Social media is supposed to be about making a personal connection. I share interesting tidbits about my research, my kids, and of course my pets. To make social media successful, you have to enjoy it—which I do.
STAY THIRSTY: Clearly the criminal justice system plays an important role in your novels. What drew you to write about the legal system and to "live" with so many characters enmeshed in it? Is your personal life in any way like the people and circumstances in your stories?
ALLISON BRENNAN: My mom named me after a character in an Ed McBain book, so my love of crime fiction started in the womb. However, I lead a very boring life. I have to live vicariously through my characters. For me, the most exciting thing is to go on research trips—I've been to the morgue and watched a live autopsy; I've toured Quantico twice and FBI national headquarters; I've gone on ride-alongs with the local sheriff's office; and I participated in the FBI Citizens Academy. That photo you mentioned on my Facebook page? That was taken at the gun range with fellow Citizens Academy alum. We were being instructed by FBI SWAT. This month, I'm participating in an FBI training camp—FBI SWAT runs an annual training program for local SWAT teams to run through practical drills like active shooter scenarios and traffic stops. They need role players—civilians who can play the role of a criminal or a hostage. Because of my research, I hope that I can infuse reality into my stories without actually having to be shot at! 
STAY THIRSTY: As you reflect in the quiet of the night when all of your children are sleeping, how do you feel about the legacy of your writing? How does your family feel about you writing such dark and sinister stories? Is there a part of you that identifies with these themes?
ALLISON BRENNAN: I don't think much about the future. I try to live in the present and write what I love to write. My mom and husband read all my books, and they've never said anything to me about how dark or scary they are. I told my kids they could read my books once they got into high school, but no one has taken me up on that yet. However, some of their friends read me! That's a little weird.
I think that many of us who write crime fiction where the good guys win and the bad guys lose are driving in part by injustice in the world. We know that sometimes the good guys lose and the bad guys win, and we want to fix it. I write because I love writing, and I write darker suspense because that's where I write best—it's my natural voice. I can't explain why – I tried to write a humorous mystery once and failed miserably. As my former agent told me, I'm not funny.
STAY THIRSTY: Your great success as a romantic thriller and mystery novelist has won you many awards and accolades. If you were to boil down your secrets of success into three key points, what would they be?
ALLISON BRENNAN: I write what I love. I write daily. And I accept editorial guidance except when it messes with my voice.
STAY THIRSTY: At the beginning of Compulsion, you give a lot of credit to your editor for asking the hard questions and pointing out weak spots in your stories. What advice to you have for aspiring novelists?
ALLISON BRENNAN: See my above answer! First and foremost, never write to the market. Write what you love and see how it fits into the market, or how you can edit it to appeal to a wider audience. I also believe in writing daily, or at least on a regular schedule. Even when I was working full-time and had young children, I wrote every night for at least two hours. I had to give up television for three years in order to write. And maybe the most important thing, don't believe that everything you write is worthy of publication. The ability to quickly publish a story on Amazon doesn't mean that you should. It took me five books before I "discovered" my voice and learned enough to tell a good story. I'm still learning, I'm still improving, and after 25 books, I still hope that my next book will be better than the last.
STAY THIRSTY: Do Max and Lucy plan to continue showing up for work in the future?
ALLISON BRENNAN: Yes! I love these two characters. For Max, after Compulsion she stars in Poisonous, a mystery that explores the dark side of social media. For Lucy, she has two books out this year, Best Laid Plans in August and No Good Deed in November, where she faces an increasingly dangerous threat to herself and to those she loves. I plan to continue both series, but I also have other ideas and other characters creeping around in my head ... so anything could happen!
Link: