By Teresa Cavaliere
West Palm Beach, FL, USA
---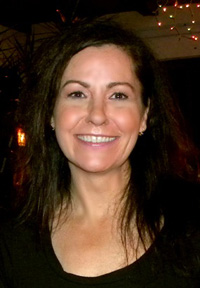 Teresa Cavaliere
(credit: Joseph J. Bucheck III)
---
Has anyone seen our leader? I have so many questions. I can't believe what I am seeing. I have witnessed Presidents come and go during my lifetime, but never have I seen one who steps in to berate "WE, THE PEOPLE" and then fails to sit down with our Congressmen and Senators to resolve the important problems facing our nation. That is not leadership. So far, all we have are empty promises followed by an administration that is missing in action! So I ask you - Where's Waldo?
When my family and I came to this country, we did whatever we could. We took any job available to feed our family. It's unbelievable how things are so much easier to acquire today. With all the technology available, most of us don't even have to leave our homes. Just get on your computer or use a free one at the library and file for food stamps, unemployment and so on. How lucky are we as a nation when a thirty-eight thousand dollar annual income is considered poor, or does that just reflect the serious circumstances our country is in?
As a fifty-three-year-old, single mother who has worked three jobs just to put food on my table, while others are complaining that the jobs available are beneath their standards, I ask myself in frustration, "What does that mean in the great scheme of things when you need to feed your family?" Life all across America is "going to hell in a hand basket" and nothing is getting done. (Personally I would like to have a hand basket.) A "hand" used to mean neighbors helped each other during good times and bad. It is time that we the people get up and get to work, and it is time we stand with our neighbors and demand that our government fix the things that are broken!
I think we all should be coming together to change the course of our country. Can we do it? How do we know if we don't try? I'm not only trying, I'm doing!
---
Teresa Cavaliere is on the frontlines of today's America and reports on the curves life throws at her.