By THIRSTY
---
Every now and then a book comes along that inspires and uplifts because it embodies the triumph of the human spirit over great adversity. LITTLE HOT MAMA – The Flossie Turner Lewis Story is one of those books. It is the true story of Flossie Turner Lewis, a woman of strength, a single mother who raised five children, a black entertainer who performed on the carnival and chitlin circuits, in speakeasies and minstrel shows, and in the swank nightclubs of Miami's Overtown where the Turner Family shared venues with other greats of the day. From the Deep South to Miami, Puerto Rico, and Los Angeles, Flossie lived her life as a performer, a mother, and a woman who could neither read nor write. That was until she decided at the age of 65 to learn how.
THE AUTOBIOGRAPHY
Flossie's story of personal courage, tenacity, and strong values propels the reader through eras of discrimination, broken families, and the itinerant lifestyle of a traveling black entertainment family during and after the Depression. It is both a time capsule of an America seldom written about and a testament to one woman's victory over hardship, poverty, and illiteracy. It is a truly American story that Stay Thirsty Publishing is proud to officially release on the Fourth of July.
THE AUTHORS
Flossie Turner Lewis began delighting audiences with songs and dances when she was just two years old in 1935. Known by her stage name "Little Hot Mama," she was the child of black show business stars Hot Papa and Dolly Turner. Flossie, along with her sister LuLu B. and brother Junior, traveled with their parents and performed as the Turner Family Revue. Her own show business career lasted for more than 40 years.

Flossie Turner Lewis
---
A woman of strength and determination, Flossie raised five children on her own, despite the fact that she could not read or write for most of her life. With the support of the Fayetteville Urban Ministry, the United Way, and her local community, she was finally able to realize her lifelong dream of literacy and received a high school diploma at the age of 72.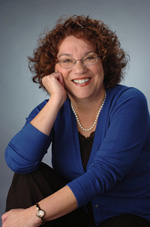 Paula Meseroll
---
A motivating and inspiring personality, Flossie has lobbied Congress and addressed countless clubs and organizations on behalf of adult literacy programs. She has been featured in print articles, public service announcements, and on television and radio talk shows in her drive to promote the importance of literacy.
A most unlikely partnership was born when Flossie Turner Lewis at the age of 69 accepted the National Award For Excellence as the Outstanding Student of 2002 at the National Literacy Conference and met writer Paula Meseroll. Their journey together to chronicle Flossie's amazing and inspirational life's story took over eight years to write and reach publication as LITTLE HOT MAMA.
Co-author Paula Meseroll is a public relations professional and an award-winning freelance writer and columnist whose work has appeared in newspapers and magazines, including Syracuse University Magazine, UB Today, Central New Yorker Magazine, and All Kids Considered. A summa cum laude graduate of Marywood University with a degree in communication arts/public relations, she is director of marketing and communications at Syracuse University.

THE CAUSE
In recognition of Flossie's extraordinary life and literacy achievements, ProLiteracy, the leading international non-profit literacy organization, has partnered with Stay Thirsty Media, the publisher of LITTLE HOT MAMA, to help champion the power of literacy through Flossie's inspirational story.

And, in gratitude for all that literacy has brought to her, Flossie Turner Lewis, co-author Paula Meseroll, their literary agent, Leticia Gómez, and Stay Thirsty Media have joined together to donate 50 cents from the sale of every digital copy of Flossie's book to The Flossie Turner Lewis Literacy Fund at ProLiteracy to support this most worthy cause.
THE PHOTO GALLERY and CHAPTER 1
Here is a sneak peek at the amazing PHOTO GALLERY in LITTLE HOT MAMA and Chapter 1 – Little Hot Mama, Texas 1935, to give you a glimpse into Flossie's extraordinary life.
Click images to enlarge
| | | |
| --- | --- | --- |
| | | |
| Flossie at 2 | Turner Revue transportation | Dixieland Minstrels Poster |
Turner Family Lobby Photo
Flossie as Lee Ann Lewis
in her first Lobby Photo
(Los Angeles)
LITTLE HOT MAMA
The Flossie Turner Lewis Story
By
Flossie Turner Lewis and Paula Meseroll
Copyright © 2010 by Flossie Turner Lewis and Paula Meseroll
All Rights Reserved
Chapter 1
Little Hot Mama
Texas, 1935
"Flossie Lee, it's time to wake up. Hot Papa wants you to go with him tonight."

Mama's voice called me out of sleep and I woke up, just as sweet as you please.

"Where's my costume?" I asked, yawning, rubbing my eyes.

"Right here," Mama said. "Now let's get you washed up and ready."

Within minutes, I was dressed in a long, white satin gown. Tiny white shoes were slipped on my feet. Mama fixed my hair and made me up to look like a little black porcelain doll.

When I was ready, my daddy carried me out to the car and put me next to him on the front seat, so bundled up in a blanket that the only things not covered were my eyes. Through the darkness of a cold Texas night, he drove to a club where white people ate thick steaks, drank bootleg liquor, and danced to a six-piece band. One of the musicians was my father's friend and had told him about this place. Maybe they'd let Hot Papa Turner, comedian and tap dancer, a veteran of minstrel shows and the carnival midway, entertain. It was worth a try—winters were tough for people like my parents who played the carnival circuit, which ran from April through September. Jobs and money were scarce when the weather turned cold.

The place was out in the country and discreetly lit. If he hadn't been told it was a speakeasy, Papa would have driven right on by. Because we were black, we didn't dare go to the front door—that wasn't allowed. Instead, Daddy parked his old car 'round back by the kitchen door and unwrapped me from the blanket.

"What y'all want, boy?" growled the man who answered Daddy's knock. He peered out at us, bathed in the light from the kitchen—a short young black man in a well-pressed suit and a felt hat, holding the hand of a little person clad in a satin gown and white fur coat, with a hat and muff to match.

"I'm Hot Papa Turner and I want to see the manager," my father replied.

"Wait here," the man said, stepping aside to let us into the kitchen. Hot Papa did just that—he stood and waited, hat in hand, just inside the door. But I didn't. Instead, I let go of his hand and followed the man through the kitchen. The first time I'd slipped away from my daddy in a club he got mad, but then he found out I knew what I was there for. Now he just let me go.

I walked through the kitchen, where black men in starched white shirts cooked food that smelled so good it made me dizzy. Money and food had been scarce the past month or so and we'd been eating little more than crackers and bologna. But I wasn't there to eat, so I kept on going toward the music in the other room.

Into the club I went alone. The room was crowded, filled with men in tuxedos or dark suits and beautiful women resplendent in evening gowns of watered silk or satin brocade. Their necklaces, bracelets, and earrings were set with jewels that glinted in the light from candles on the tables topped with crisp, white linen. The air was thick blue haze from the smoke of Havana cigars and cigarettes in long holders. In this fancy space, there was no Great Depression.

As I made my way across the mahogany dance floor to the bandstand, people began to notice me. A murmur went up in the room.

"Why, sugar, look at that little pickaninny," a woman said to the man sitting next to her. "Isn't she darling? What's she doing here?"

The bandleader, a black man in a white dinner jacket, turned around to see what was happening and looked down at me standing next to him. "I want to sing 'Please Don't Talk About Me When I'm Gone'," I said. Although he stared at me for a second with disbelief, he tapped his stand and gave his band the cue.

When the music started, I strutted across the stage, a dark child in a shimmering gown, one hand holding a cane, the other lightly resting just above my hip, singing the blues standard in a piping voice. The spotlight was warm and wonderful, unlike the shabby, frigid boardinghouse room we were staying in, and the icy blasts that blew up through the floorboards of my daddy's old jalopy. I could stand in the bright white light forever. It was where I belonged. I sang another chorus and the crowd erupted in wild applause.

Out in the kitchen, the manager, a portly man with thinning hair, came hurrying to talk to my father. They stepped into the clubroom, where I was singing at the top of my voice. "That your child?" he said to Hot Papa. "She's done took over my club."

"Yessir, that's my Flossie Lee," Hot Papa said with a grin. "We call her Little Hot Mama. She sure can hold a spot all on her own. Ain't she something?"

"Yeah, she's something, all right. But how old is she?" the manager asked, mopping his brow with a white silk handkerchief. "We got child labor laws here in Texas and I can't afford to get shut down because of some little underage pickaninny. The sheriff'll overlook the bootleg booze—hell, he drinks enough of it hisself. But workin' little kids'll land me in jail."

"Don't worry, she's old enough," my father said. "She's really a midget. Can't you tell? What kinda child can sing like that? But hey—listen to the applause. Sounds like the audience likes her. We'd be a good act for your club and we'll work for tips."

"Okay, I know what she can do," said the manager, chewing on his cigar. "What can you do?"

"Just watch," said Hot Papa.

By the time my daddy reached me on the stage, his hat was turned sideways, giving him a comic look. "Ladies and gentlemen, let me introduce to you Little Hot Mama, Miss Flossie Lee Turner," he said. "Ain't she something?" I curtsied to the audience, which rewarded me with applause.

"And I'm her daddy, Hot Papa Turner," he said. "We're happy to entertain y'all this evening."

To the band, he said: "Hit it, boys! Play me something hot—like 'Shine.'"

"Come on, Little Hot Mama," he said to me, "Let's do the shim-sham." We danced together, my daddy and me. Then, while I stood off to one side of the stage, Papa told some jokes, in his wild, bug-eyed way, which got the people laughing so hard they were just about falling off their chairs. We did a tap dance, our feet matching sound for sound, then I sang 'When You're Smiling.' The people started tossing money at us. When we took our final bow, the waiters got a broom, swept up a little mountain of coins and bills, put them in a sack and handed it to Hot Papa.

"Time to go, Flossie Lee," my daddy said to me, taking me by the hand and threading our way around the tables, toward the kitchen. It took us some time to get out of the club because the women kept picking me up, holding me on their laps. They smelled of cigarette smoke and expensive perfume.

"Why, doesn't she look just like a little doll?" one woman cooed.

"Honey, give some money to this sweet little child," said another to her companion, who pulled out his wallet and extracted a five-dollar bill. She took it from him and pressed it into my hand. "Here you go, darlin', you are just the most adorable little thing."

"Say, son, I'd like to buy that little gal," a man said to my father, who shook his head. "That's my baby and she's not for sale," Hot Papa replied, picking me up and hurrying out to the kitchen.

"Come again tomorrow night," the manager said to my father as he carried me toward the back door. "And bring your Little Hot Mama with you."

"Yessir, thank you sir," Hot Papa said. The sack filled with money was clutched tight in his hand.

#

"We made good money tonight, Flossie Lee," Hot Papa said as we drove away from the club. "Yessir, we made some good money tonight."

Those late-night trips to speakeasies would be the only time in my life that I really enjoyed working with my daddy. I was two years old.

#

Mama was waiting at the door when we got back to the boardinghouse.

"How did it go, Hot Papa?" she asked, taking me from his arms. She was always afraid when we went out to entertain late at night in places she didn't know. Anything could happen—not much of it good—to a black man and a child in Texas and Mama worried about us from the time we left until the minute we got back.

"Just fine, Dolly, just fine," he said, handing her the bag with the money. "And the man wants us to come back tomorrow night."

I was sleepy by then, since it was about three o'clock in the morning. I yawned while my mother got me ready for bed. "Mama, Daddy put some money in his sock," I said to her as she pulled my nightshirt over my head. "He didn't put it in his hatband, like last time."

Mama's beautiful dark eyes blazed with anger, but she said nothing in front of me. She knew exactly why he was holding back on her. The minute he got any money at all, Hot Papa Turner was nothing more than a gambling man, looking for a game of cards or dice.

When I was safely in bed, she turned to my father and held out her hand.

"Cough it up, Hot Papa," she said, and he took the money out of his sock. It was the five-dollar bill the man had given to me in the speakeasy. "We're three weeks behind on the rent for this lousy room, are down to eating crackers and bologna, and you're looking to blow this money gambling?" she scolded. She took the bill and put it with the rest of the money in the sack. In the morning, she'd put it all in the money belt she wore under her clothes.

"I didn't mean nothin' by it, Dolly," Papa said, putting his arm around her, kissing her on the cheek. "I was gonna buy something for you—something nice. But right now I'm going out for a while, I'm too hepped up to sleep."

Grabbing his hat, he was out the door before my mother could object. He hummed a little tune as he went down the stairs. His musician friend had not only told him about the speakeasy, but also where there was a hot dice game going on. And Mama didn't know about the money he'd tucked into his waistband when I wasn't looking. He had made sure that I saw him put the money in his sock because he knew I'd tell my mother. It was a nice little trick and it worked. He hurried down a back street alley to the house his friend had told him about. He couldn't wait to get into the game.

Yessir—my daddy, Clarence "Hot Papa" Turner, was a gambling man. From the stories I've been told, I can say that he was just like his father before him.
Links:
Flossie Turner Lewis and Paula Meseroll's profile at Stay Thirsty Publishing