By Robert Wolf
Decorah, IA, USA
---
After shipping a large proportion of American factory jobs overseas, and transforming rural American economies into service economies, it is time for rural Americans to think about how they can reduce their dependence on global purchases. We in rural America can learn much about creating productive, self-reliant economies from two European models of worker-owned cooperatives. One is the Mondragon Corporation in the Basque region of Spain and the other is the lesser-known model in the Emilia Romagna region in northern Italy.
The Mondragon Corporation began with a cooperative established in 1956 by a Catholic priest, Fr. José María Arizmendiarrieta, and was inspired by Catholic social teaching. The Emilia Romagna co-operatives developed during the nineteenth-century labor movement. Both compete globally.
The Emilia Romagna Co-Operatives
The Emilia Romagna is one of twenty administrative districts in Italy with a population of 3.9 million. It has the third highest per capita income in Italy. The Emilia Romagna has an arts and crafts tradition, which contributes to the high quality of its products. Its most noted products are among the world's great automobiles and include the Ferrari, Lamborghini, Maserati, and Ducati. It is also Italy's most productive agricultural region, with 700 farm cooperatives that created processing cooperatives. Altogether, the Emilia Romagna has approximately 8,100 cooperatives. Since Italy has privatized social services, social service cooperatives in Emilia Romagna administer these.
In an interview with The Next System Project, an on-line magazine, economic historian Vera Zamagni attributed the large number of cooperatives to its people's independence. This cooperative movement began in the 1860s and, according to Zamegni, "People were used to self-government and were not prepared to work for a boss."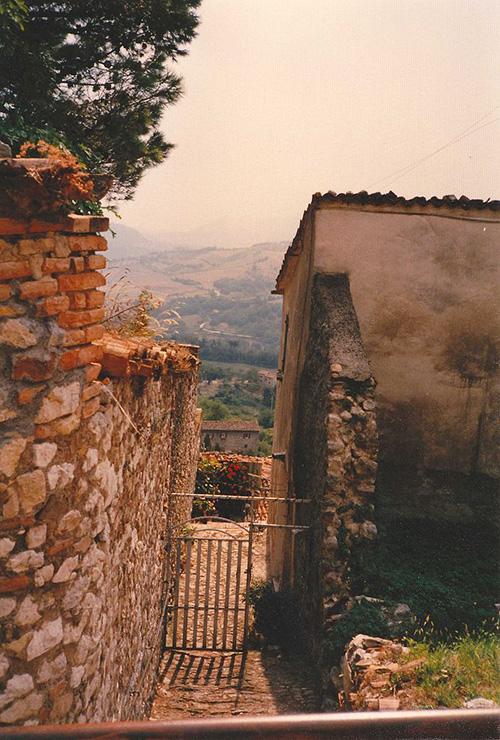 Perhaps, as a result, one priority of the Emilia Romagna regional government has been the development of small businesses, especially cooperatives, which account for 30% of the region's gross domestic product. John Logue, an observer from Ohio's Kent State University visited the region to learn what he could bring back to strengthen Ohio's economy. In an on-line article, "Economics, Cooperation, and Employee Ownership: The Emilia Romagna model – in more detail," Logue noted that the region "has developed a high degree of social capital," demonstrating that its people trust each other and therefore collaborate.
Firms that manufacture the same product are connected by informal flexible networks and collaborate to fill orders. The firms are known to each other and held together by mutual trust. They are small family-owned companies or worker-owned cooperatives employing ten to twenty people. They are highly specialized and technologically sophisticated.
When one firm receives an order, it subcontracts parts of it to others that specialize in some aspect of production. The firm that receives the contract may change. When a large international order arrives, small cooperatives will collaborate to fill it. This is why, for example, the Emilia Romagna's numerous small ceramics co-ops can sell their high-end ceramics to the wealthiest top 3 per cent of the Chinese population—a pool between 30 and 40 million people.
In "The Emilian Model—Profile of a Cooperative Economy," John Restakis writes, "At any step of the production process, the small scale of operations allows the individual firms to make adjustments to the product, to respond to new requirements from the client, or to seek additional expertise if it is required. Flexibility is built in. Moreover, most of these deals are made on a handshake. Legal contracts are unnecessary and rare, and the transaction costs extremely low."
The cooperatives have established other firms, including banks, insurance companies, and service centers to support themselves and their worker-owners. By a 1992 law, 3 per cent of all co-op profits must be deposited in development funds, which are invested in cooperative start-ups or in expanding existing ones. 
The service centers are, to my mind, the most interesting of the support organizations. Restakis writes, "Service centers scan the globe for the most current information on markets, consumer trends, technological developments, and best practices which they then provide to their members. They are driven by the needs of the small firms they serve..."The cooperative system has served the Emilia Romagna region well: its quality of life is considered one of the highest in Europe.
The Mondragon Corporation
In almost all respects, the Mondragon Corporation resembles the structure and working partnership between the cooperatives in the Emilia Romagna. Mondragon, the corporation's website states, "is a co-operative business organization integrated by autonomous and independent cooperatives that competes on international markets using democratic methods." In this it resembles the Italian model, and in the added fact that the first level of cooperatives (manufacturing and farming) are supported by a second tier of cooperatives (banking, insurance, social services and education).
Mondragon divides itself into four areas of operation: finance (banking, social services, and insurance); Industry; retail; and knowledge (vocational training centers, research and development, and Mondragon University).
One of the major distinctions between the co-ops of the Emilia Romagna and Mondragon is the formal organization that the Mondragon cooperatives have adopted. This organization consists in part of a general assembly and governing council, a monitoring commission (accounting oversight), and the management council. The Mondragon organization also includes what it calls "Mondragon Bodies," some of whose responsibilities include the coordination of co-op production.
As of 2014, Mondragon Corporation included 257 cooperatives employing 74,117 people. One hundred twenty-two of the cooperatives are located outside Spain, including plants in Mexico and the United States. The decision to compete globally with capitalist corporations has not gone well for Mondragon. Fagor, its largest cooperative with 5,600 employees and a debt of 1.1 billion Euros, due in part to poor financial management, filed for bankruptcy in 2013 and was bought by Cata, a Catalan company. But the corporation also had problems with two of its other large cooperatives, Caja Laboral—the corporation's credit union—and Eroski—its chain of European supermarkets. An aggressive corporation, Mondragon's credit union has twelve branches in Spain, while Eurosi has seventy-five hypermarkets and 475 smaller stores across Europe as Mondragon. Clearly aggressive, the Mondragon Corporation is vying with large capitalist corporations.
Lessons for Rural America
If we in rural America are to establish successful, work-owned cooperatives, we must recall the ancient Greek adage, "Moderation is best," and emulate the Emilia Romagna model by staying small and flexible. Content with their success, Emilia Romagna cooperatives have resisted the impulse to establish cooperatives outside Italy. That, of course, is not the American way of business, in which unlimited growth is the object. But continuous growth has led us to our impersonal, inhuman society and to the verge of collapse. Our goal must be the common welfare, which cannot be achieved within a giant System.
Links:
Robert Wolf
Free River Press
American Mosaic Radio with Robert Wolf
All opinions expressed in this article are solely those of its author and do not reflect the opinions of Stay Thirsty Media, Inc.