By THIRSTY
---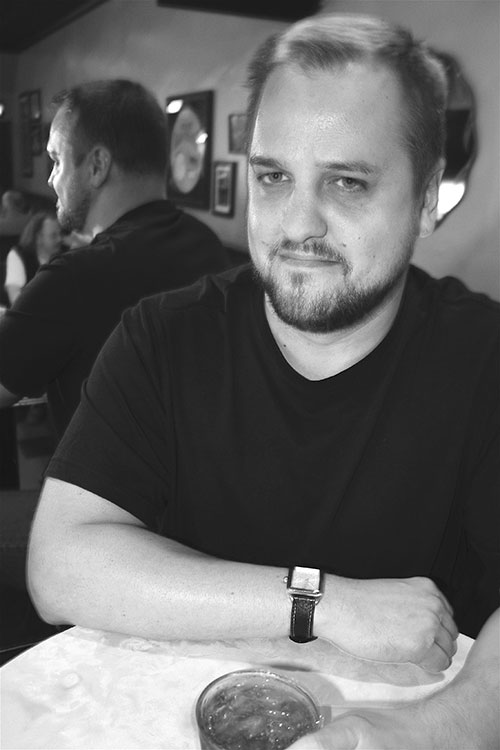 Duane Swierczynski was nominated for an Edgar Award for Best Novel for his book, Canary, and won the Shamus Award for his PI novel, Fun and Games. He is the author of nine novels and his latest noir tale, Revolver, follows three generations of cops and crimes in his home city of Philadelphia. Stay Thirsty Magazine was excited to visit with Duane Swierczynski in Philly to discuss his life, his work and his processes.
STAY THIRSTY: Your latest novel, Revolver, covers three generations of a law enforcement family in Philadelphia. You dedicated this book to your relative Joseph T. Swierczynski who was a Philadelphia beat cop gunned down by a gangster in 1919. Did you ever dream of a career in law enforcement or is writing about crime as close as you want to get?
DUANE SWIERCZYNSKI: When I was younger I did think about it—but then again, I also wanted to be Spider-Man. It doesn't mean I'd make a good cop (or webslinger). And I can't imagine a more challenging job, especially these days. I guess the fantasy about being a cop was the idea that they really know what's going on in the world, as opposed to us civilians. But as I get older, I don't think that's the case. We're all hopelessly confused.
STAY THIRSTY: You begin Revolver with an epigraph attributed to "The Matys Brothers." Who are they and what is the significance of this quotation?
DUANE SWIERCZYNSKI: Oh boy—you have no idea what dark, twisted door you've just opened. I'll try to keep this brief. The Matys Brothers were a rockabilly band based in Chester, PA. Somewhere in the early 1960s, they turned their hands to polka music and did a version of the popular novelty polka, "Who Stole the Keeshka?" I can't overstate how popular this song was in my extended Polish family. I used to play in my father's wedding band, and "Keeshka" was right up there with "Super Freak" and "Play That Funky Music White Boy" in terms of getting asses on the dance floor.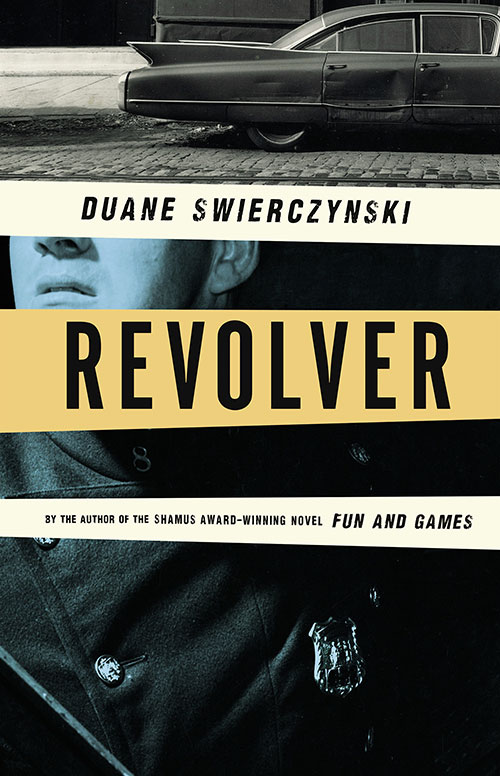 Anyway... as I was researching Revolver, I realized something bizarre—the Matys Brothers version of "Who Stole the Keeshka" was recorded in 1963 just a few blocks away from where the Columbia Avenue Riots happened a year later. To me, this was huge: a weird sliver of Polish-American culture right next door to this tragic period in Philadelphia history.
As far as the epigraph... the word "keeshka" (or kishka) is a Slavic term for gut or intestines. So my interpretation of the lyric, "Who Stole the Keeshka" is literally, "Who Stole Our Guts?"
STAY THIRSTY: In addition to your award-winning novels, you have written over 250 comics for Marvel, DC, Dark Horse, Valiant, IDW and Dark Circle. Which format do you enjoy writing more, novels or comics, and why?
DUANE SWIERCZYNSKI: Novels, for sure, because I get to play God. Who wouldn't love that? Comics are a lot of fun, but they're collaborations. I'm happiest when I'm at my desk with nobody looking over my shoulder.
STAY THIRSTY: How did your writing career change after being nominated for an Edgar Award and winning a Shamus Award?
DUANE SWIERCZYNSKI: Being nominated for anything is a true thrill, but I can't say it's honestly changed my writing process or what I write about. You can't work with one eye on awards, or Hollywood, or anything else like that. The book is boss, and you have to listen to it.
STAY THIRSTY: What are the three most important elements of storytelling that you always include in your books?
DUANE SWIERCZYNSKI: 1. Characters I want to live with for at least a year (usually more). 2. Surprises, whenever possible. There's nothing better than when a story does something you've never seen before. 3. At least one creative limitation, just to push myself out of any comfort zones. For example, in my earlier novel, Severance Package, I decided that there would be zero profanity. (Believe me, this was a huge deal at the time.) It forced me to express emotion in other ways. For my novel-in-progress, I'm going to try to go 400 pages without a gratuitous keeshka reference.
Link:
All opinions expressed in this article are solely those of its author and do not reflect the opinions of Stay Thirsty Media, Inc.