By THIRSTY
---
Pulitzer Prize-winning Irish poet Paul Muldoon and New York Times bestselling novelist Jean Hanff Korelitz are the moving forces behind a new adaptation of James Joyce's novella, The Dead. Conceived as immersive theater, The Dead, 1904 will begin an eight-week World Premier run from November 19, 2016 thru January 7, 2017 at the American Irish Historical Society's historic mansion on Manhattan's Upper East Side. A Victorian meal inspired by the dinner in James Joyce's story will be served as an intrinsic part of the performance in which the audience members will themselves attend the Misses Morkan's annual party, move from room to room with the actors, listen to the music, watch the dances, share food and drink and observe the characters in their interactions.
Stay Thirsty Magazine was fortunate to visit with husband and wife, Paul Muldoon and Jean Hanff Korelitz, at their home in New York City for this Conversation about their upcoming production.
STAY THIRSTY: What motivated you and your wife to adapt James Joyce's story The Dead into a unique performance vehicle that would feature acting and vocals as well as an immersive audience experience including dinner?
PAUL MULDOON: I'd been thinking of doing something with The Dead for a long time, but I was thinking in terms of an opera. Jean had the idea of doing an immersive and site-specific work after watching another play at the American Irish Historical Society that used only one room of the mansion.
STAY THIRSTY: The Dead has been heralded as one of the finest short stories ever written. How did you approach adapting this story to a theatrical format? As a highly decorated Irish poet, do you feel a special affinity with James Joyce as a kindred Irishman and if so, did that make a difference in how you went about creating this project?
PAUL MULDOON: James Joyce is an iconic writer for any Irish writer, and that includes the poets as much as the fiction writers. He changed the way words are put together for everyone who came after. I'd written previously about The Dead in The Clarendon Lectures I delivered some years ago at Oxford (these were published by The Oxford University Press as To Ireland, I). Adapting this particular work wasn't just a matter of translating the story from page to stage, or even from stage to an immersive setting, but creating a presentation that suggests, if not conveys, the layers and layers of complexity in the text. Joyce himself made use of a vast array of Irish notions and iconography in this work, and it was important that the adaptation incorporated them somehow.
STAY THIRSTY: What makes The Dead relevant today and what features of the story do you think will especially resonate with the audience?
PAUL MULDOON: This is a story that packs in so many of the eternal themes: life and death, marriage (and the woes therein), nationalism, family ties, the very human needs to be recognized, understood and thought of as important. The story may be exactly 100 years old this year, but it's as current as it ever was.
STAY THIRSTY: How is working with your wife and your sister-in-law on the production of The Dead, 1904? Since neither of them is Irish, do you think they have the same sensibilities that you have to this work?
PAUL MULDOON: It's a well known fact that the Irish are the lost tribe of Israel, but even if we weren't, the fact that our two ethnic groups were mutually responsible for developing the American theater tradition in this country speaks to how well we work together when it comes to putting on a new and innovative play. How is it working closely with my wife and sister-in-law? It's just FANTASTIC. It's the BEST EVER. (Call me.)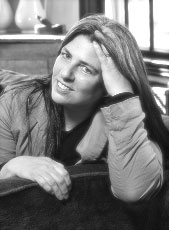 STAY THIRSTY: You are an accomplished bestselling novelist and The Dead, 1904 is your first theatrical production. How did you get involved in launching an entirely new career and how much of a fan were you of James Joyce's writings? How did the idea of doing such an innovative multi-aspect show come about?
JEAN HANFF KORELITZ: Strangely enough I'm not a Joyce aficionado in particular, though compared to understanding Ulysses or Finnegans Wake, The Dead is a walk in the park. I had this idea that, at the end of the day, had more to do with theater than with Joyce, and I saw a way to create a theater adaptation that would bring audience members into the scenario and put them right in the middle of the Misses Morkans' party. I've been a passionate theatergoer since I was young, and while I never specifically aspired to be a part of that world, I've always understood how it worked. Combining talents to create a work of art is something I learned how to do a long time ago.
STAY THIRSTY: Your upcoming World Premiere of The Dead, 1904 is being staged by The Irish Repertory Theatre at the American Irish Historical Society's turn of the century mansion on Manhattan's Upper East Side instead of at their theater. Whose idea was that? Did you mold the production based on the nature of the venue or did you seek a venue to accommodate your vision of the production?
JEAN HANFF KORELITZ: This first production was always intended for this specific space, which does not mean there can't be future productions in other appropriate spaces. An older building with large rooms in a workable configuration can be adapted to this script, or vice versa. I've attended stage adaptations of The Dead in the past (notably the Broadway musical) and there is a feeling of unnecessary separation from the story in that format. The Dead is set at a party – who wouldn't want to actually be at the party?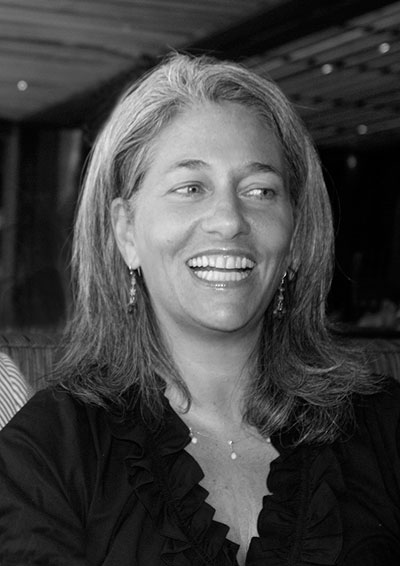 STAY THIRSTY: Your co-producer is your sister, Nina Korelitz Matza, and you formed Dot Dot Productions, LLC for this particular show. What gave you the confidence that you and she could do The Dead, 1904 as your first production? How different is your role of producer to you day job as a bestselling novelist?
JEAN HANFF KORELITZ: Ignorance. No, seriously, another producer said to me, a couple of weeks ago, What a complex format for your first ever project! And I said, Yes, it's a good thing I didn't know that, because I'd never have gone forward. Sometimes it's best not to know how hard something is going to be. I'm not overly confident in general, and that goes for writing novels, by the way. There's an amnesia that sets in after you finish a book, and you lose all of the self-assurance that comes from having done it, so when you set out to do it again it's just like the very first time: What makes you think you can write a novel? A good deal of one's work as a writer is just getting that voice to shut up for a few hours a day.
STAY THIRSTY: You have cast some exceptionally talented people to star in this production. How did you chose them and how did they feel about doing a performance that includes multiple locations within the American Irish Historical Society's mansion as well as dinner being served to the audience and the actors during the performance?
JEAN HANFF KORELITZ: As of this writing I can only formally attest to one exceptionally talented person, and that is Kate Burton, whom we are thrilled to have as Gretta Conroy. I can't speak for Kate, but I believe she is relishing the challenge of moving among audience members and staging the piece in this unique way.
STAY THIRSTY: In choosing the caterer for this production, what were your criteria and how does the caterer expect to become an organic part of the evening? With fifty performances scheduled, is this like giving fifty dinner parties in two months?
JEAN HANFF KORELITZ: I made one phone call only, and that was to Liz Neumark of Great Performances catering in New York. I met Liz a few years ago when I profiled her for Reader's Digest magazine, and I knew all about her sense of adventure and her own theater background. Liz is an exceptional entrepreneur, who has also created a foundation to introduce low-income children to farm-to-table food, and written a cookbook, Sylvia's Table. We do consider Great Performances to be a partner in this adventure, and we know that the food they create will be, in a sense, a character in the play. And delicious!
STAY THIRSTY: By making the evening an interactive experience between the audience and the actors as they move from room to room and participate in James Joyce's party, what reactions are you expecting from the audience members? Do you think such immersion into a play will be a unique experience for those lucky enough to attend this private theatrical presentation?
JEAN HANFF KORELITZ: Immersive theater is becoming more common, at least in New York, but most of it has taken the form of experimental and highly interactive work. Theatergoers my daughter's age (mid-20s) are going to see Sleep No More again and again and again downtown, and trust me, I am highly respectful of that, but my own experience with that show wasn't positive. I couldn't figure out what was going on, or why I should care about it. To those who wonder if The Dead, 1904 will share some of the more common hallmarks of immersive theater today, I can reassure them that apart from clapping along to a dance or sharing a toast over dinner, they are unlikely to be imposed upon.
STAY THIRSTY: When the show has completed its run, do you both expect to still be speaking to each other?
PAUL MULDOON: Of course!
JEAN HANFF KORELITZ: Hopefully.
Links:
The Dead, 1904
Paul Muldoon
Jean Hanff Korelitz
Nina Korelitz Matza
All opinions expressed in this article are solely those of its author and do not reflect the opinions of Stay Thirsty Media, Inc.