By THIRSTY
---
Bibi Ferreira is Brazilian musical and theatrical royalty. Singer, actress and director, Ferreira, now 94 years old, has influenced generations of Brazilian performers. Her stage career includes starring roles in Brazilian productions of My Fair Lady, Hello, Dolly! and Man of La Mancha and her film career began in 1936. In 2013, she had her U.S. debut at Lincoln Center in celebration of her 90th birthday and she sang Édith Piaf songs to a sold-out concert at Manhattan's Town Hall. This past September she presented her latest concert, 4 x Bibi, with two shows in New York at Symphony Space, in salute of her peers and inspirations: Édith Piaf, Amália Rodrigues, Carlos Gardel, and Frank Sinatra, that included such classics as Sinatra's "That's Life," and "The Lady is a Tramp;" Rodrigues's "Fadinho Serrano" and "Povos Que Lavas no Rio;" Piaf's "Je Ne Regrette  Rien," and "Hymne a l'Amour" and Gardel's "Cuesta Abajo."
Born in Salvador, Bahia, Brazil in 1922 to a show business family, Bibi studied piano and violin, but her career really began when she appeared in the stage play, La Locandiera (The Mistress of the Inn) by Carlo Goldoni, at the age of 18. From there, she blossomed into singing, performing, directing, television and revues.
Stay Thirsty Magazine is honored to feature these two videos of Bibi Ferreira performing songs of Édith Piaf because they exemplify not only the work of one of the greatest Brazilian singers of the 20th and 21st centuries, but also because they are a testament to the idea that age should not be a barrier to anything. As Bibi herself has said, "Stopping is something that never crossed my mind. I will never retire."
Thank you Bibi for showing all of us the way!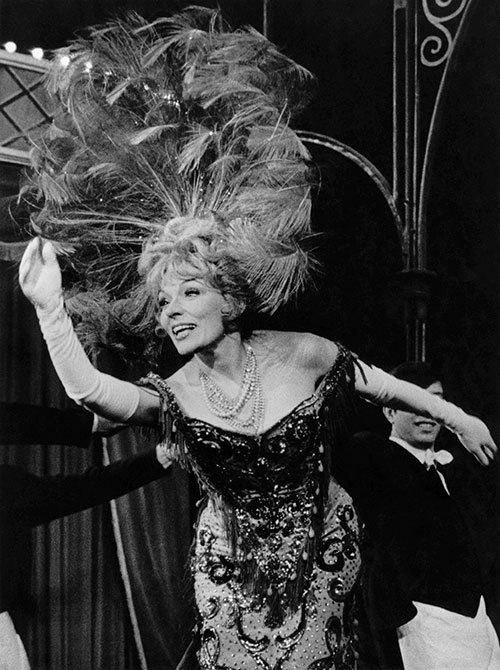 Link:
All opinions expressed in this article are solely those of its author and do not reflect the opinions of Stay Thirsty Media, Inc.