By THIRSTY
---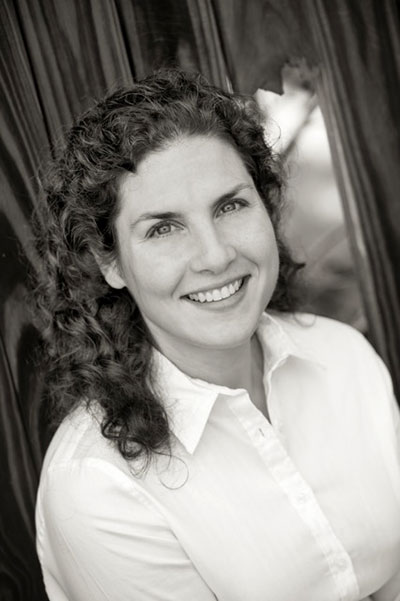 Eliza McGraw is the author of three books about horses and is a contributing writer to EQUUS magazine. Her columns have also appeared in The Chronicle of the Horse, The Blood-Horse, Mid-Atlantic Thoroughbred, on Raceday 360 and she has written for the New York Times' racing blog and the Washington Post. With degrees in English from Columbia University (B.A.) and Vanderbilt University (Ph.D.), she teaches writing in the Department of Literature at American University. Stay Thirsty Magazine visited with Eliza in Washington, D.C., where she lives with her family, for this Conversation about a horse racing legend.
STAY THIRSTY: In your new book, Here Comes Exterminator! – The Longshot Horse, The Great War, and The Making of an American Hero, you bring to life the 1918 Kentucky Derby winner Exterminator. Why did you decide to write about this horse?
ELIZA MCGRAW: Some years ago, I was working on an article that included horses during World War I, and I kept seeing Exterminator's name come up. I remembered him from a children's book I'd loved—Mildred Mastin Pace's terrific Old Bones, The Wonder Horse—and once I got started reading newspaper pieces about him from his heyday, I became a little obsessed. I had lost my own horse, a bay gelding named Romeo, in 2008, and something about my quest to understand more about Exterminator became a kind of way to remember my beloved horse. It made sense to me.
STAY THIRSTY: What was it about Exterminator that captured the public's imagination of the day?
ELIZA MCGRAW: I think some of it was what drew me in as a reader of those articles. For one thing, he was an incredible athlete. People responded to that back in Exterminator's day the same way we do now. But they also loved his personality. He would lean on horses who were acting up, delaying the start of a race. Sometimes, it seemed as if he would "bow" to the stands, acknowledging his fans. Also, he showed so much effort, often winning races by a nose or a head. I think people loved to see that.
STAY THIRSTY: Exterminator was named Horse of the Year on two occasions and inducted into the National Museum of Racing and Hall of Fame in 1957. Although he is ranked #29 by Blood-Horse in their list of the 100 Thoroughbred Champions of the 20th century, Exterminator seems to have fallen out of the public's memory. What led you to rediscover this extraordinary horse almost 100 years after his heyday?
ELIZA MCGRAW: Well, first, I think there are a couple of reasons he has been forgotten by the general public. One is simply the incredible Man o' War. He and Exterminator were contemporaries, even though they never raced each other. Given Man o' War's enormous success, speed, and the fact that he was a stallion who sired colts, Man o' War's legacy has stayed strong and intact over the years. He is often Number One on lists of greatest racehorses. So we sort of have our "20s horse." My rediscovery of Exterminator had to do with spending so much time reading about racing around World War I, but I knew who he was from just being a racing-history fan and from Old Bones. (Which is a terrific book if you need a good horse book for kids.)
STAY THIRSTY: Exterminator's thirty-three stake wins is a record that still stands in North America. Are there any horses alive today that might challenge that record?
ELIZA MCGRAW: This is a confusing statistic, because the way records are kept has changed. One staff member at the National Museum of Racing and Hall of Fame has Exterminator's stakes wins at thirty-four. There's another wonderful horse named Native Diver, who won the Hollywood Gold Cup three years in a row, who also has thirty-four stakes wins. But I defer to Allan Carter, the historian at the National Museum of Racing, who says that it's time to abandon these records, because we only count graded stakes wins now. (It gets a little "inside baseball.") In any case, it's a staggering amount of stakes wins, what my children would call "all the stakes wins." It was this kind of resilience and success—while carrying a lot of weight—that made people call Exterminator the "Big Train."
STAY THIRSTY: Your book is set amidst the backdrop of World War I. What was it about horse racing at that time that represented the American spirit?
ELIZA MCGRAW: Americans were great sports fans during the World War I era, just as we are now. So we looked for heroes that showcased the qualities we consider most American, especially in times of great national stress. Because World War I was a cavalry war, horses and patriotism were still linked for many Americans. On top of that, Exterminator was seen as hardworking, courageous, and he was American-bred. So he was a natural, homespun fit as an idol for the time.
STAY THIRSTY: Exterminator became an American hero and was one of the first animal celebrities who personified the Golden Age of Racing. How important is it to horse racing to have its leading horses become public figures?
ELIZA MCGRAW: I think it's very important, because the horses are, obviously, the soul of racing. This past year, I think, we have all loved learning about American Pharoah—his best friend Smokey, his calm in a crowd, his extraordinary abilities. He achieved racing's highest honor with his Grand Slam, so he gets anyone's respect as an athlete, but I think it's the way he captured our imagination that's even more impressive, and even more Exterminator-y.
STAY THIRSTY: If there was a race today among Secretariat, Man o' War, Seabiscuit, Citation, Seattle Slew and Exterminator, who do you think would win, who would place and who would show and why?
ELIZA MCGRAW: This is a great question! And that would really be some race. I'm going to play racing official and make it a really long race—let's say two full miles—so that Exterminator can be the favorite, stretch his legs, and win, by his usual scant head over Secretariat. Then Man o' War, just—just!—behind them both.
Link: