By THIRSTY
---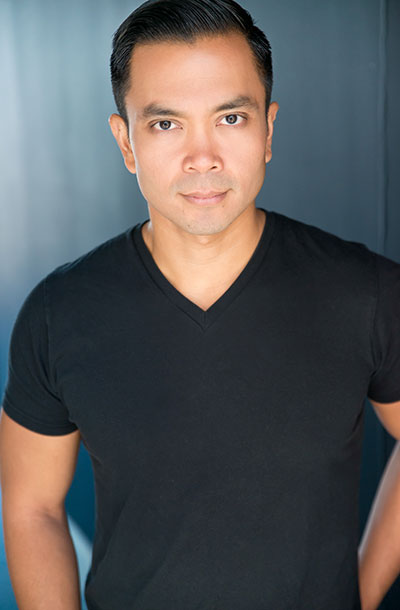 Jose Llana debuted on Broadway in the 1996 revival of The King and I while he was still in college. His performance as Chip Tolentino in The 25th Annual Putnam County Spelling Bee earned him a coveted Drama Desk Award. With a career that includes roles on Broadway, Off-Broadway, in Regional Theatre, in film (Hitch), on television (Sex and the City) and as a recording artist, Llana has achieved much in a short time. Born in the Philippines, he grew up near Washington, D.C., and attended Manhattan School of Music to study classical voice. Stay Thirsty Magazine was very pleased to visit with him in New York City while he was preparing to return to Lincoln Center Theater's production of The King and I.
STAY THIRSTY: You will soon be returning to the Lincoln Center Theater revival of The King and I to once again play the role of the King of Siam. Your first casting in The King and I came during the 1996 revival where you were cast as Lun Tha while still a freshman in college. What has The King and I meant to you personally and professionally over the past 20 years?
JOSE LLANA: The King and I will always hold a special place in my heart as the show that gave me my Broadway debut at such a young age. That company was also my first theater family and I learned so much about what it was like to be a professional actor from my experiences there. Returning to Siam to play the King has been very profound. It's made me look back at the last twenty years to see where I've been and what I've learned since my first time in the royal court. It's been an honor to return, especially in such an incredible production and company.
STAY THIRSTY: When you rejoin the cast of The King and I, you will also be reunited with Tony Award-winner Ruthie Ann Miles who played opposite you in the Off-Broadway production of Here Lies Love. You were President Ferdinand Marcos and she was your wife, Imelda Marcos. How does it feel to be working with her again?
JOSE LLANA: Ruthie and I shared a very special experience with Here Lies Love. We created our parts together from the very first workshop, through our out of town try-out at Mass MOCA and then two separate runs at The Public Theater. We've grown quite close over that time and built up an enormous amount of trust onstage and off. She's also become a very close friend who just happens to be immensely talented and silly. Getting to play her husband again has been a dream.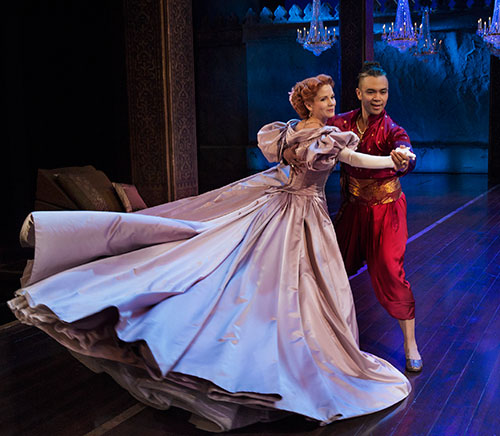 STAY THIRSTY: Your parents were well-known activists in Manila against the Marcos regime before immigrating to the United States when you were three years old. How did they feel about your playing Ferdinand Marcos on the stage?
JOSE LLANA: They were hesitant at first before knowing much about the show. They're main concern was that the show was not honoring the Marcos regime. Once they saw that we were telling the story of their rise to power and how they took advantage of the country's trust and money, they were completely behind it. They also saw, as I did, that it was an opportunity to tell the story of martial law in the Philippines to American audiences who may not know anything about Filipino history besides Imelda's shoes. More importantly, to tell the story to younger Filipino-Americans whose parents may not have told them their history out of regret or fear. If we don't share the mistakes in our own history we'll never learn from them and even worse, they will repeat themselves.
STAY THIRSTY: The attitudes toward Asian-Americans in the entertainment industry have changed over the past 20 years. What has this meant for your career?
JOSE LLANA:  In the twenty years I've been working I've seen improvement. But there is a ways to go. Theater will always be a more diverse place than TV and film in terms of casting, especially in musical theater. But we are still far from being equally represented onstage and on creative teams.
STAY THIRSTY: You are an openly gay man and a veteran actor, singer and dancer on stage, in the movies and on television. How has the attitude toward gay actors changed during your lifetime?
JOSE LLANA: Twenty years ago as a young actor I never thought I would live my life as an openly gay actor. The LGBTQ community has made great strides in our levels of acceptance in our country and in world politics. Part of that comes with visibility and through LGBTQ people living out and proud lives. I'm proud to add my voice to that chorus.
STAY THIRSTY: You are a member of the Artistic Advisory Committee of Manhattan School of Music (MSM) that was formed to advise the upcoming MSM degree program in Musical Theater. How important was the voice and acting training you received at MSM to your success today? What do you hope to instill in young people coming to Manhattan School of Music about your industry and their future in it?
JOSE LLANA: What I learned most from MSM was dedication, preparation and drive. Choosing a career in musical theater can be pretty tough, but as long as you create the strongest version of YOU, no one can ever take that away.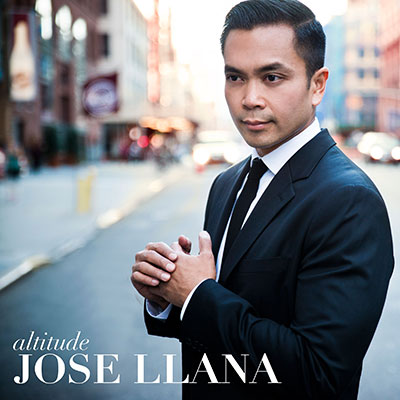 STAY THIRSTY: The Artistic Advisory Committee for the MSM Musical Theater program also includes Broadway Tony Award-winning veterans from Kelli O'Hara to Tommy Tune to Bebe Neuwirth, and many others. How important will it be for students to interact with such accomplished people?
JOSE LLANA: It is essential for students to interact with accomplished professionals in their field. There are lessons you only learn while you work, lessons that can't be taught in a classroom.
STAY THIRSTY: In May 2016 you will be releasing your debut album entitled Altitude. What motivated you to do this recording and what do you expect from its release?
JOSE LLANA: The album was inspired by the concert I gave as part of Lincoln Center's American Songbook Series. The theme of the concert was a look back at my twenty years of working on Broadway bookended by my two trips to The King and I. The album includes songs from my proudest moments onstage honoring composers like Rodgers and Hammerstein, Adam Guettel, William Finn and David Byrne. I'm very proud of the album and hope it will always be a permanent keepsake representing the first twenty years of my career.
Links:
Jose Llana
Lincoln Center Theater – The King and I
Manhattan School of Music – Musical Theatre Program