By THIRSTY
---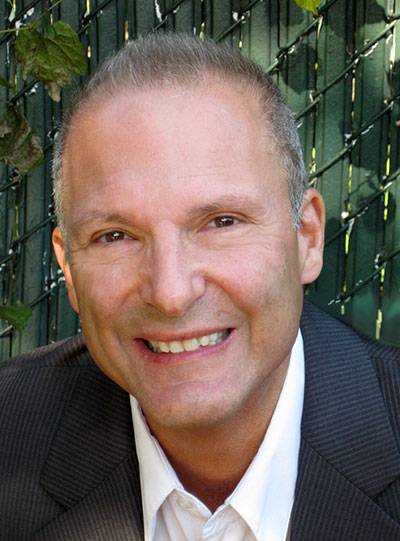 Steven Jay Griffel became an Amazon #1 Bestselling author with his debut book, Forty Years Later, when it topped the charts in both the Music and Rock Music categories. It was the first in his David Grossman Series, and since then he has published three more David Grossman novels. In April 2016, Griffel expanded his horizons by pivoting back to his former career in publishing with the launch of a new imprint, SJG, that will focus on finding, backing, and building the careers of talented veteran and debut writers. Stay Thirsty Magazine sat down with Steven Jay Griffel in New York to hear about his plans and goals.
STAY THIRSTY: Which came first for you—writing or publishing?
STEVEN JAY GRIFFEL: I'd have to say writing—but it seems like I've been doing both for most of my life. At sixteen, I enrolled at Queens College and declared myself a Creative Writing major. At twenty, I studied for a Master's degree in American Literature at Fordham University. At twenty-three, I had a B.A., M.A., a wife, and an editorial job at McGraw-Hill. A few years later, I had two daughters, an executive's responsibilities, and precious little time to write my own books. And the years passed.
In my mid-fifties, when the world economy foundered and New York publishing was circling the drain, I was pushed out of my publishing position as VP of Product Development. Overnight, I went from six-figure exec to unemployed Baby Boomer. I had a hard decision to make. I could look for another job or I could follow the dream of my youth and become a full-time novelist.
STAY THIRSTY: How difficult was it for you to switch gears and go from publisher to novelist?
STEVEN JAY GRIFFEL: It was not an easy choice. At that time my writing career was in stasis: I had written three novels but had not succeeding in getting them published. Never doubting the quality of my work, I persisted.
STAY THIRSTY: What changed the course for you?
STEVEN JAY GRIFFEL: It was still in the early days of the digital revolution when my writing caught the eye of Stay Thirsty Publishing, an independent publisher at the vanguard of the new digital movement. But the manuscript I submitted was not perfect and ultimately the publisher passed on it. I was crushed—but not quite dead.
I submitted another novel that I had written years earlier and this one found its mark. Forty Years Later became my debut novel—a #1 Amazon bestseller—with over sixty thousand readers in more than a dozen countries. Since then, I have published three more successful novels: The Deadline, Grand View, and Grossman's Castle, and built a loyal following. Because my books all share a major protagonist, they are referred to as The David Grossman Series.
STAY THIRSTY: And why the pivot back to publishing?
STEVEN JAY GRIFFEL: When Stay Thirsty Publishing decided to launch a new imprint, they approached me to be its curator and publisher. I knew I'd been presented with the opportunity of a lifetime. It's the perfect position for me. With my 30-year career in publishing and personal success as a novelist, I am uniquely qualified: I have broad experience, an eye for talent, and a fierce will to succeed.
STAY THIRSTY: The world is full of book publishers and imprints. What is going to make SJG different from the rest?
STEVEN JAY GRIFFEL: I have been given the latitude and license to sign the best books I can find. For the imprint that bears my name, I intend to publish books with a sure style, a distinctive voice, and a strong narrative engine—for these are the kinds of books I most enjoy and that I am most passionate about. As to genre, let's just say that I am open to books of all kinds, so long as they command my attention and display the best elements of the art of storytelling. 
Having worked on both sides of the aisle—as publisher and author—I am prepared to work hard to burnish the existing careers of veteran authors, and to launch and build new careers for talented debut writers. I feel like I was born to do this job.
Links:
Steven Jay Griffel at SJG
SJG: A Steven Jay Griffel Book on Facebook