By Sheree Franklin
Chicago, IL, USA
---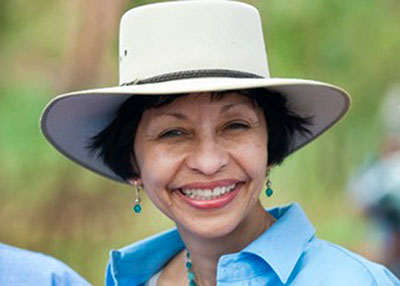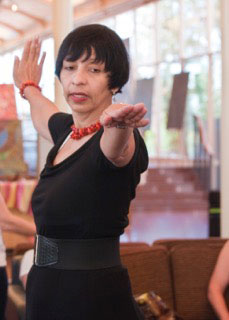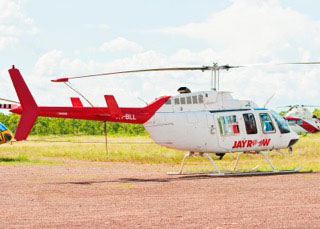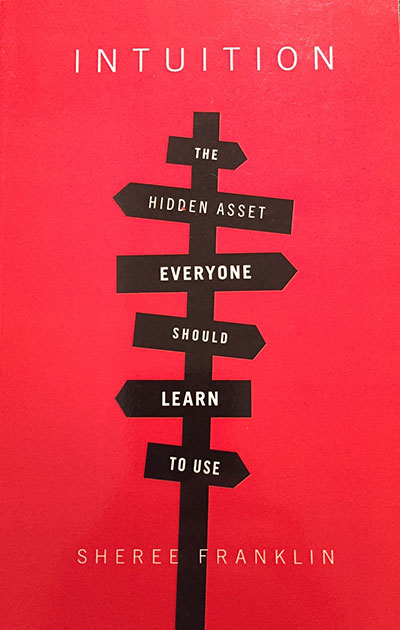 Lately I have been reflecting on what it means to be a powerful human. In today's social media frenzy, many of us define ourselves by the number of "Likes" or "Followers" we have. It is easy to lose sight of what brings meaning to our lives when there are millions of choices available to us on the internet. Feeling hopeful, however, is a powerful emotion that produces a different reaction from purchasing the latest high tech product. It begins by planting a seed deep in your heart and allowing it to take root and grow slowly.
I was keenly aware of my ability to harness the power of hope when I was able to meet my idol, Oprah. It was in 2010. It was the final season of her talk show. While riding in my car, I heard a radio ad inviting people to be in the audience for Oprah's Ultimate Fan Show. Within a second of hearing this ad, I began to feel hopeful about being in the audience.
Later that same day, I filled out the email application and intuitively knew not to tell anyone about my dream. Let's face it revealing a dream can be tricky. You never know how other people are going to react. Have you noticed within seconds of posting something on social media how quickly people give all kinds of opinions? That's why powerful people know that you must allow an idea to cook slowly in your mind, like a good pot of soup, until you are ready to take action.
The detailed application process included a telephone interview by one of Oprah's producers. As the interview drew to a close, the final question asked was, "What is your dream?" and that led me to reveal another dream I had held deep in my heart for a very long time. My second dream was directly related to my reading the book, Mutant Message Down Under by Marlo Morgan. The book described in vivid detail the challenges faced by the Aboriginal people in their native land of Australia.
The Aboriginals are the original inhabitants of Down Under, and like the Native American Indian, they had everything taken from them. I was intrigued by their ability to survive while preserving their culture and deep spiritual connection.
Intuitively, I felt connected to the Aboriginals. Somewhere deep in my heart I knew one day we would meet in person. I never shared my dream with anyone until the telephone interview with Oprah's producer.
It was two long weeks before I received confirmation that I would be in the show audience. After finding out, I was like a twirly-carousel as I literally danced around my apartment. The more I allowed my emotions to spill out into the world, the better my days were. It felt like I had won the lottery knowing that I would see Oprah in person soon.
The more passionately I felt about my dream materializing, the deeper my awareness became that something spectacular was going to happen. Everything became crystal clear when, during the taping of the show, Oprah announced in grandiose style that she was taking all of the 300 audience members to Australia.
This is what happens when we live in an internal operating system of hopes, dreams and desires. When we fill our minds, hearts and spirits with the emotional trigger of hope, there is always the potential for a tremendous surprise. Relying on our emotional intelligence and our ability to communicate our desires ultimately gives us the fuel to soar to places we only imagined.
Once the trip was announced, Oprah's staff began the process of interviewing all 300 of the audience members. This involved detailed surveys, lots of emails and frequent telephone calls. In each response that I gave to their questions my primary focus was to meet the Aboriginal people.
Ten days before we were scheduled to leave for Australia, another phone call came in from Oprah's staff that connected all the dots on what it means to dream big. The caller informed me that I was handpicked by Oprah to be in a group of twelve women that would travel to the ancient ground of the Aboriginal people in the Northern Territory. The news came while I was in line at the grocery store and I jumped for joy right in front of the cashier.
It was hard for me to sleep that night after finding out I had been chosen for the special trip. And when I did finally drift off, I had a recurring dream in which I saw myself doing a meditation in front of a group of people. This inspired me to create a meditation for the twelve women in my group.
The first day we arrived in Down Under all the audience members were divided into small groups that were named after animal totem. My group was known as the Frilled Neck Lizards. As we listened to the meticulous details of the trip that was planned for us, many of my group members looked shocked. Our travel plans to go the Northern Territory can best be described as operating with military precision. Early the next morning, we took a Qantas flight, a private plane and finally a helicopter to be transported to the ancient site known as Gabarnmung Cave.
During the Qantas flight, I nervously approached one of the show's producers for permission to do the meditation. After hearing all the intricate arrangements for our trip, I was not sure my request would be granted.
Right before we boarded our helicopters, I was granted ten minutes to do my meditation.  I imagined doing it for only the twelve women, but when the opportunity was presented, my audience included Australian dignitaries, as well as Oprah's staff and a documentary film crew. This is what it means to operate in an energy field of hope. Big opportunities materialize for you to display your gifts, talents and abilities. The unexpected outcome of my taking the risk to do the meditation was that it led to Oprah asking for me to be seated next to her at a dinner during our once-in-a-lifetime trip.
The reality of being with Oprah and of visiting the ancient site can best be described as an out-of-body experience. I felt like pinching myself to make sure what was happening to me was real!
The ancient site we visited is a rock shelter owned by the Jawoyn tribe of Australia's Northern Territory. This ancient land is filled with rock art that is 35,500 years old. The native people were the only inhabitants of the site until it was discovered in a routine helicopter ride in 2006. Before our arrival, only twenty-six non-indigenous people had ever stepped foot on this land. 
The personal interaction I shared with Oprah confirmed what I knew all along. She is a very special and intelligent woman who gives generously to others. Spending time with my idol and traveling to the ancient site was the catalyst for me to pursue another long held dream. Four years after traveling to Down Under, I wrote my first book, Intuition: The Hidden Asset Everyone Should Learn to Use.
There were many lessons learned during this thrilling adventure to meet Oprah and the Aboriginal people. This experience taught me that we must live in a constant state of hope. And when you achieve one dream, pick another and strive for the next one. I admit it is in my DNA to be hopeful. I can't imagine living my life any other way.
Link:
All opinions expressed in this article are solely those of its author and do not reflect the opinions of Stay Thirsty Media, Inc.