By Susan Wilson
Guest Columnist
Oak Bluffs, MA, USA
---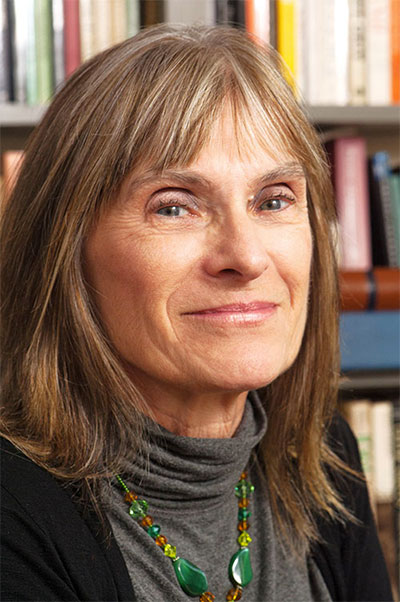 Like yours, my email in-box is filled with commercial enticements: Sales! Coupons! Offers! Every time I book a hotel or buy a scarf or click on an interesting article, I leave that crumb so avidly sucked up by the algorithmic monster that haunts us all. Most of us no longer seem to use email as a means of communication with friends. So unexpected are the emails from people I actually know, subsumed as they are by the junk surrounding them, that I've been known to accidently delete before reading them.
But, in and amongst the dreck, is the occasional item that appeals—and applies—to me. Of these, the animal rescue organizations are the most compelling, and usually entice me to click the message open. I'm often asked, as a writer of novels that feature dogs, to please donate a signed book to that organization's upcoming charity event. It is such a small request, and I have no illusion that the signed copy of One Good Dog or The Dog Who Saved Me will make the difference in whether a breed specific or generalist canine rescue will survive, but I'm always happy to comply with the request. I donate to the Wigglebutt Walk, to the Lucky Tails Rescue, to the Puppy Love auction, just to name a few. I send books across the country like little messages of hope for the dedicated people who want to make a difference. What's scary is that there are so many organizations, of widely varying degrees of professionalism, and so many dogs (especially) that seem to need those highly desirable forever homes. It's a never-ending flow, and these non-profits are all sticking their fingers in a leaky dyke.
I got into the dog story game a number of years ago when I penned (now there's a misnomer) my first dog-centric novel, One Good Dog. When my agent suggested that dog books were becoming popular, this being around the time of Garth Stein's magnificent The Art of Racing in the Rain, I knew that I'd been given a gift, to write about what I truly love, and I haven't looked back.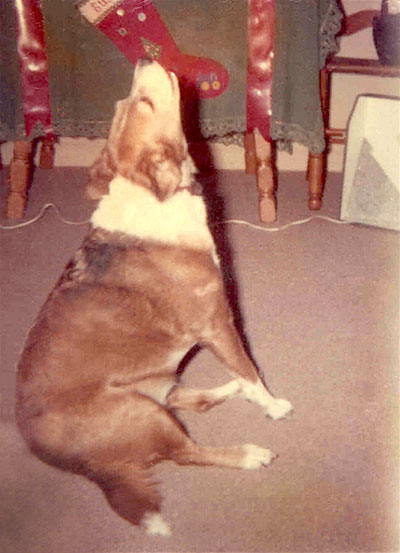 Dogs have always been a big part of my life. How could they not be? I was raised by dog people and we were never without a dog throughout my childhood. Dog stories were always my favored childhood reading and I lusted after a collie like Albert Payson Terhune's Lad of Sunnybank. What I had was a beagle. My little beagle-mix, Chipper, was the boon companion of my rural hikes, a free-ranging, garbage picking, overweight and devoted dog who loved rides in the car because it meant a vanilla ice cream all her own. When provoked by my mother's singing a chorus from Gilbert and Sullivan's Pirates of Penzance, she joyfully howled in accompaniment. What child doesn't need a dog like that? 
Chipper's origin story is worth mentioning. We were parked on Main Street in our town, a family of four, the two little girls— shocking to modern sensibilities—seated between parents in the front seat of the car. When we got home, this little beagle dog suddenly jumped out of the back seat, looked around and marched right into the house as if she was expected. My parents went to their graves insisting that they had no idea how she got into the back seat. Family mythology conjectures that someone saw this nice little family and popped an unwanted (and pregnant) dog into their car. 
I did eventually get the collie, and with him my first brush with what dog rescue looks like. Champ was a victim of a divorce and left behind with his alcoholic owner. Like all male dogs back in those halcyon days of yesteryear, he was unaltered and a wanderer and he attached himself to us, following me as Chipper and I walked to Jenkins General store or the post office. He'd hang around when we got home, sitting on our back porch when we went in; choosing to be with us rather than where he belonged. I'd walk him back to his house, but he wouldn't stay.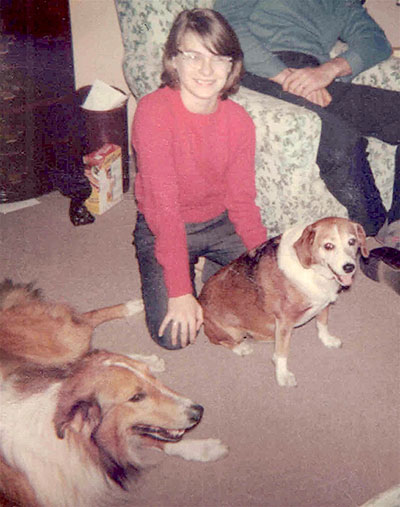 Now, my father was a quiet man of incredible kindness. Slow to anger, tolerant, a lover of animals. I know that I pleaded to keep Champ, and I know that my mother was hardly keen on the idea of adding a large, very hairy dog to the four humans, one beagle dog, and two cats lodged in our five-room ranch, so I never expected what finally happened. Dad went to Champ's owner, informed him that he was taking the dog, that he needed a home. To his credit, the owner agreed, weeping to my father that he knew he couldn't take care of the dog and that the collie deserved better and that my father was doing them both a favor.
What was interesting was the relationship my father and the dog developed. Given his background, it wasn't a surprise that Champ really didn't like men. But, here was my father, who had stuck his neck out to rescue this dog, who in turn was surly to him, avoiding contact, clearly expecting the worst. Dad's gentle persistence, a soft voice, and a kind hand won the dog over within a week, at which point Champ attached himself to Dad. Just like in Terhune's books, he looked to this man as lord and master. Champ would lie at my father's feet at night, completely happy just to be in his presence, watching the news together. But woe betide the furnace man, or the garbage collector, or the unwary local politician knocking on doors. To his dying day, blind, toothless and battle-scarred, Champ had the oil delivery guy terrified.
All of this informs the way that I portray the dogs—and some of the people—in my books. A dog's capacity for forgiveness, for devotion, for mischief, for love, is the connective tissue between them and the human characters who populate these novels. When I'm asked why I write about dogs, I usually remark about my passion for reading about dogs; but, really, it's that long line of childhood dogs—Jinx, Bonnie, Chipper and Champ; it's the collie, Callie, who accompanied my children into adulthood; and now it's Bonnie the second, who fills our empty nest. These dogs, these memories, are my best writing influences. 
The good folks who establish adoption centers or fight for protection against breed specific legislation, or work tirelessly to end puppy mill exploitation; those who foster the unwanted, run auctions and raffles and information centers; who donate time, money and love, are to be commended and supported by anyone who has ever had that dog, the childhood dog, the family dog. The dog who appears in all the Christmas pictures.
Link:
All opinions expressed in this article are solely those of its author and do not reflect the opinions of Stay Thirsty Media, Inc.