By Susan M. Sipprelle
Englewood, NJ, USA
---
Almost 280,000 women have served in the U.S. military since Sept. 11, and they comprise a fast-growing percentage of the American veteran population. In Iraq and Afghanistan, more women have also been exposed to direct combat than in prior conflicts, even before combat roles were officially opened to them in 2013.
One consequence of this intense involvement of women in modern warfare is that for the first time in U.S. history, significant numbers of women are returning from war suffering from posttraumatic stress disorder or PTSD. A diagnosis of PTSD requires ongoing symptoms that persist in three categories: re-experiencing the traumatic event, such as through flashbacks or nightmares; avoidance of anything that serves as a reminder of the dangerous event; and, hyperarousal or feeling constantly tense or edgy.
In a short video, former U.S. Army Sgt. Amanda Tejada, now 27, who deployed at the age of 20 to Afghanistan where she participated in deadly firefights against the Taliban, describes her continuing efforts to cope with diagnosed PTSD. Tejada is one of the main characters in Soldier On: Life After Deployment, my documentary, currently in post-production, about three women veterans and their readjustment to civilian life. Although Tejada receives counseling from a therapist at the Veterans Administration, she still cannot fully relax the sense of vigilance she developed at war, even when she is seated in church in the United States.
Over the past five years, scientists have started to research female veterans with PTSD as a separate population from male veterans. In the United States, it is estimated that five to 10 percent of the general public develops PTSD at some point in their lives, with women suffering from PTSD at twice the rate of men. Based on the civilian PTSD gender differential, it was generally expected that women veterans would experience PTSD at a higher rates than male veterans. In fact, studies of veterans to date have not yielded the same result.
"The preponderance of evidence is that women veterans and male veterans returning from combat operations look very similar in terms of the level of PTSD," said Dr. Amy Street, Acting Director of the Women's Health Sciences Division of the National Center for PTSD at the VA Boston Healthcare System.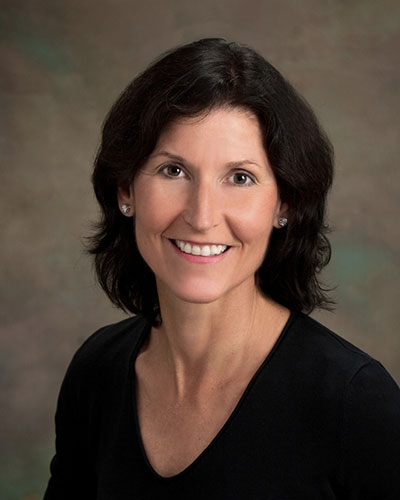 The takeaway on this finding, Street said, is that women and men's current military experience is turning out to be similar in terms of training and exposure to combat trauma. Nevertheless, differences in stressors remain: men are still exposed to higher levels of combat, and women are at much greater risk of military sexual harassment and assault. Fifteen percent of Iraq and Afghanistan female veterans who sought care from the Veterans Health Administration reported sexual assault during their military service compared to seven percent of male veterans.
"The majority of combat veterans are resilient," said Dr. Charles R. Marmar, Chairman of the Department of Psychiatry at New York University Langone Medical Center. He established a context for the diagnosis of PTSD in today's veterans: Seventy-five percent of both male and female Iraq and Afghanistan combat veterans successfully reenter civilian life. The remaining 25 percent experience some problems with re-acclimation and symptoms of PTSD in the first six to 18 months after deployment, but gradually adjust to life at home. Some combat veterans among this latter group, however, develop persistent PTSD that becomes progressively more difficult to treat and is frequently compounded by other issues, including dependence on alcohol, as well as family and work problems.
Street said that about 20 percent of both male and female post-9/11 veterans suffer from some symptoms of PTSD when they return to the United States.
A recent survey of Vietnam veterans led by Marmar showed that over 11 percent of the men and nine percent of the women who participated in the survey are still exhibiting symptoms of PTSD 40 years after the end of the Vietnam War. The study also noted that among the Vietnam veterans still struggling with PTSD, more than twice as many are deteriorating, rather than improving, as they age.
What are the implications of the persistence of PTSD among Vietnam veterans for today's Iraq and Afghanistan veterans, both male and female? Street expressed guarded optimism about their ability to cope with their exposure to combat trauma in the years to come.
"What happened to Vietnam veterans was incredibly tragic," Street said. They faced a combination of adversities when they returned home – the nature of the warfare they had encountered, the hostility expressed toward them by the American public, and the lack of expertise in the medical profession about how to help them. She believes that the combination of a more knowledgeable medical field and greater awareness and support from the public bodes well for today's veterans as they recover from exposure to combat trauma. Marmar stressed the need to continue to improve care for PTSD, expand access to treatment and eliminate the stigma associated with the mental health diagnosis.
Yet even with treatment, such as Tejada receives, the symptoms of PTSD can linger and negatively impact a combat veteran's life at home for years. Over the course of filming Soldier On: Life After Deployment, Tejada repeatedly and wistfully wished for "a more normal life" and said that she did not expect the psychological and emotional problems she has encountered since her military service ended.
Link:
All opinions expressed in this article are solely those of its author and do not reflect the opinions of Stay Thirsty Media, Inc.