By THIRSTY
---
Richard Lertzman, former editor of Screen Scene magazine, and William Birnes, a New York Times bestselling author, have partnered to write the definitive biography of Mickey Rooney, one of the great Hollywood icons. Their latest book, The Life and Times of Mickey Rooney, chronicles the child star from his earliest days until the end of his life at the age of 93. Rooney's story provides a fascinating glimpse into the early machinery of Hollywood and is a cautionary tale about fame and fortune.
Stay Thirsty Magazine caught up with Rick Lertzman and Bill Birnes for these Five Questions about one of Hollywood's biggest stars just prior to their book's release.
STAY THIRSTY: Why Mickey Rooney? Why did you decide to collaborate on The Life and Times of Mickey Rooney and to write a definitive biography of an entertainer whose vast career spanned 90 years?
RICHARD LERTZMAN: Bill and I started to develop the idea of a comprehensive biography of Mickey Rooney almost ten years ago during the research for earlier books. We had interviewed Rooney over the course of nearly twenty years and there was one consistent thread – it was that Mickey was inconsistent. Whether it was intentional or not, Mickey's stories always changed or were completely apocryphal. He told stories to us and many others how Walt Disney had named Mickey Mouse after him when he meet Walt when he was starring in the Mickey McGuire comedies in 1927. That story is completely untrue. He also loved to spin the yarn that he changed Norma Jean Baker's name to Marilyn Monroe. And while he did know Ms. Monroe intimately, that story was also patently untrue.
The amazing fact was that Mickey did not have to create or fabricate interacting with many of the great icons of the twentieth century. He started in silent films in 1926 and continued to act in films until two weeks before his death in April of 2014. We have documented (with photographs as well) Mickey with Eleanor Roosevelt, General Patton, Gen. Omar Bradley, Presidents, Henry Ford, iconic film stars starting with Chaplin and many, many others. Henry Ford was so amazed with Mickey Rooney and his energy that he and son Edsel awarded him with one of the first Lincoln Continentals.
Bill and I believe that an historical icon, such as Rooney, cannot accurately tell their own story. Memories become blurred and facts are overlooked as Mick did in his own autobiography, Life is Too Short. His life, which impacted cinema and generations American society and families with the Andy Hardy series along with the Mickey and Judy Garland films, needed to be told from an objective and well researched foundation that is based on documents along with first hand interviews. Although we had the wonderful cooperation of much of his family, we needed to write this without any person's authorization.
We wanted to touch upon both his film and entertainment career along with his personal life. For the most part, we left the critical analysis of his cinema career to film historians and focused on his 93-year life.
Our publishers at Gallery Books allowed us the ability to write a rather large volume, since we had 93 years of this amazing life to cover – which I believe we have done.
WILLIAM BIRNES: At first, it was the fascination with his show business longevity. He morphed into whatever medium in which he was hired to work.
Then, we were intrigued by the many "firsts" in his life, whether he initiated them or not. He was the first motion picture performer to portray a cartoon character ("Toonerville Folks") in a live-action film, Mickey McGuire, a series that became the model for other live-action cartoon series. His character portrayal of Andy Hardy was the first to appeal to a teenage generation in the '30s and '40s and opened up an entirely new market while it created the modern family situation comedy that ultimately made its way to TV. He was the first "brat" child star, demanding and receiving all kinds of benefits from the studio that enabled his bad behavior. He was one of the first to begin his own star-driven motion picture production company. Was one of the first performers to turn a low-budget dinner theater genre into what it is today.
Then we tried to figure out why he was a kind of Jekyll and Hyde, an engaging personality on film, filling different starring and character roles, while he was a complete failure as a social human being. He married eight times, was an absentee father, was a renegade as a star, an alcoholic and gambling addict, a pedophile, and an inveterate spendthrift all the while he continued to wow audiences with his performances. How did he do that? We figured out that because he came into his own as a performer at age two, he had no other personality, only the characters he portrayed. Thus, he was only a projection of a non-person with no real personality to fall back on. He was a type of person actually created by the art of performance, a true one of a kind.
All these things fascinated us and drove us to explore his life and times.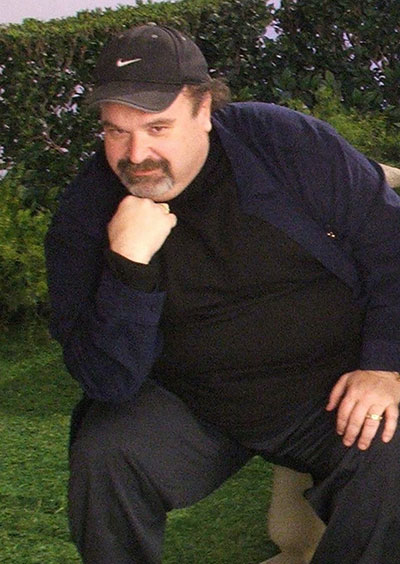 STAY THIRSTY: You met with Mickey Rooney for a series of lunches from 2007-2008. More than seven years have passed since those meetings. As you look back at your time with him, what characteristics of the man shine through as positives and as negatives? Do you feel that you captured his essence in this biography? Are there one or two key moments in his life that changed the course for him?
RICHARD LERTZMAN: We had last met with Mickey about four years ago, prior to the so-called "senior abuse" mess that followed. We also had several phone conversations with him over the years. We include snippets of those conversations, however, Mickey had the tendency to repeat many apocryphal stories that we did not repeat in the book. Mickey, as I got to know him, seemed to be portraying a character named Mickey Rooney.
After more than five years of careful research and interviews with over 200 family, friends, associates and historians etc., our gut feeling was confirmed. Joseph Yule Jr. had morphed into carefully created, public figure of Mickey Rooney and had sublimated his own persona into what the public had expected of him. His real soul was the son of a rough and tumble, hard drinking, whore-chasing burlesque comic father and a hard-drinking, party-loving, gambling addict, stage mother who had turned tricks to support him till he was six, then relied on him for support for the rest of her life. By the time he was sixteen and playing Andy Hardy – he was a street-wise guy who knew every angle. His true personality was sublimated even to his wives, children and close associates. Very few, except possibly his friends he partied with, ever saw the true person.
Certain key moments in his life that absolutely affected him included the abandonment by his father when he was about four, his involvement in WWII, the murder-suicide of his fifth wife (Barbara Ann Thomason) in 1966, his bankruptcies, his debt to the mob, there are many other factors that changed the direction of his life which was a roller coaster ride for 93 years.
We were not only able to accurately tell the story of Mickey Rooney, it gave us an opportunity to watch creation of the modern media age. Through Rooney's eyes we were able to see entertainment grow from burlesque, to silent films, the advent of sound films, radio, the beginning of television, Las Vegas, Broadway, records, the video industry to electronic gaming. From 1920 through 2014.
I believe that we were able to historically and comprehensively tell the story of this icon and the history of media as well.
WILLIAM BIRNES: During his latter years, his interviews with the authors showed his flawed behavior. He was rude, self-indulgent, often self-contradictory, but always funny in a self-deprecating way. The key moments in his life were his performances: Sugar Babies where he had to channel his father for his stage performance, which he did. Then there was his performance in Bill where nothing in his actor's tool kit worked. So he tried to skate through the role until he met Bill, was chastised by CBS and screenwriter Barry Morrow, at which point he felt empathy for the real Bill Sackter and turned in an Emmy-winning performance that defined his latter years. It was a true catharsis for him.
STAY THIRSTY: You interviewed many of Mickey Rooney's family members and gave special credit to Jan Rooney, his eighth wife, his oldest daughter, Kelly Rooney, and Hollywood legends Jerry Lewis, Julie Newmar and Margaret O'Brien, to name only a few. Is Mickey Rooney beloved because of his early career or looked at as a tragic figure cast aside by a changing Hollywood and as the victim of a tumultuous personal life?
RICHARD LERTZMAN: It is a rather complex story. He will remain beloved to a generation of filmgoers for his portrayal of Andy Hardy in seventeen films. Many credit the Hardy family (including President Bill Clinton) with how they modeled their lives. The modern family situation comedy still contains elements from the template set by Rooney and the Hardy family.
His personal life was affected by his search for a parental figure. He sought surrogates for the parental guidance he never received. His reliance on his eighth and final wife, in a marriage that lasted 36 years (and a relationship of 40 years), he looked at her as a mother figure. Donald Trump told us that he believed that Jan gave him stability that he had lacked before. With Jan, he lived in a stable home (for almost three decades in Westlake Village, Ca.), and was more grounded than ever. We talked extensively with Jan Chamberlin Rooney. The mess that occurred at the end of his life really had more to do with other outside factors rather than Jan, which we discuss in the book.
As for his own children, he was much like his father. Absent. We interviewed his daughters Kelly and Kerry, his son Teddy and his stepson Christopher Aber (Jan's son). Mickey left wreckage as a father. His sons, Mickey Jr., Timmy and Teddy all suffered from alcohol and drug abuse. His four children from Barbara Ann were raised by their grandparents after the murder of Mickey's fifth wife in 1966. His son Mickey Jr. lives now, according to child star and friend, Paul Petersen, as a "Hermit in Hemet [Ca.]." His son Teddy was very ill and lived in hospice and on a respirator. In our interview, he was very bitter about his father. Kelly, along with her sisters and brothers had the guidance from their grandparents – not their father – and lived productive lives. Mickey's relationship with Jan's sons, Chris and Mark, was rather complex. Chris worked as Mickey's road manager for nearly 25 years.
He was married to beautiful women including Ava Gardner, Martha Vickers, Betty Jane Rase, Elain Mehnken and Barbara Ann Thompson. He trusted managers, who he saw as father figures, but some were just out to exploit him. However, through it all, the public still looked at him and continued to adore him despite his well-known, rocky personal life.
WILLIAM BIRNES: Both. He was so well respected by the acting community that they heaped praise upon him as the best actor America could produce. But that was only professionally. In his personal life, he was looked upon as a tragic figure who couldn't figure out how to grow up, grow old, shoulder responsibility, and inhabit the legend he had become.
STAY THIRSTY: You state that your goal in writing this biography was to create "an enduring chronicle of the historic career and life" of one of the early Hollywood legends. Do you feel that you have succeeded? Were there any stones that you left unturned? If you could ask Mickey Rooney one more question, what would it be?
RICHARD LERTZMAN: I think we achieved our goal through our look at Rooney's life, career and his impact on cinema and culture. I believe we were able to explore almost every aspect of Mickey Rooney. However, as I stated earlier, we came to the conclusion that his real persona was sublimated for what he adopted as his created character he called "Mickey Rooney." His soul, as was his dear friend Judy Garland, was sucked out of him by the MGM system and they were trained to be the creation that Louis B. Mayer and friends envisioned.
Asking Mickey a question about his true inner feelings was futile. He only could give you the crafted responses that were drilled into him by the "Don" of MGM publicity, Howard Strickling.
WILLIAM BIRNES: We still wanted to explore more about the final years of his life, his conservator ship, his financial legacy, the legal battles over his estate and why he was induced by lawyers to split from his wife. There are still legal issues that are unresolved that need to be explored and claims by his children that need to be fleshed out.
STAY THIRSTY: The story of Mickey Rooney is the story of Hollywood from its early years until the present and yet you say, "Mickey suffered from the catastrophe of success." How instructive is Rooney's story as a cautionary tale to today's actors and actresses? If you could offer one take-away, what would it be?
RICHARD LERTZMAN: To me, the "catastrophe of success" is where you reach great heights early in your life and you try to replicate it the remainder of your years. Mickey was the number one box office star by the time he was 18 and spent the next 76 years trying to achieve that again.
Paul Petersen, wrote a foreword in our book that offers a wonderful analysis of that. Paul, was a teen idol as the co-star of the Donna Reed Show and experienced early success followed by many lean years. When he was nearly 25, Mickey offered him words of advice that he coveted and has helped him guide his life after his years as a teen superstar.
WILLIAM BIRNES: When you are worshipped as a child star or child show business prodigy, you have to realize it will ultimately go away as you get older. As Paul Peterson told us child stars often suffer from the "Jurassic effect," becoming frozen in amber and then they are anachronisms. George Clooney said the he was happy he didn't reach stardom until he was in his thirties because then he was prepared for it. Mickey never was, never understood it, and never learned how to live with it responsibly.
Link: