By THIRSTY
---
Shuler Hensley won the Tony Award, the Drama Desk Award and the Outer Critics Circle Award for his performance in the role of Jud Fry in the 2002 Broadway revival of Oklahoma!. Classically trained, he received a Bachelor's Degree in Music from Manhattan School of Music and a Master's Degree from the Curtis Institute of Music. In 2014, he was awarded an Honorary Doctorate in Musical Arts from Manhattan School of Music.
During his critically acclaimed career on the stage, in films and on television, he has played roles from monsters to men to the Grinch. Now starring in Harold Prince's new musical Prince of Broadway that opens in Japan, Stay Thirsty Magazine was honored to visit with him in Tokyo for this Conversation about his family, his profession and the importance of education in his life.
STAY THIRSTY: Although you have accomplished so much on Broadway, in movies and on television, you have said that your greatest role is being a dad. How do you balance a successful career as an award-winning actor with raising a family?
SHULER HENSLEY: Being a parent and having a family is like taking on a role as an actor; you can only talk about it so much, then you just have to do it! You find your way as you go along. I have always wanted a family and you just take that journey as it comes. You find the balance.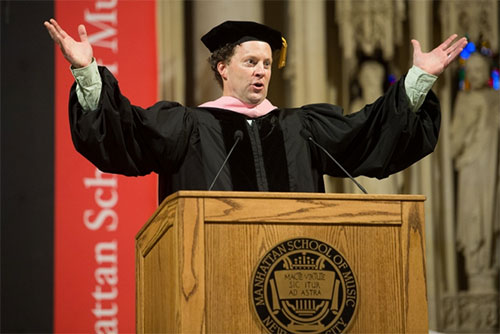 STAY THIRSTY: Your parents were highly accomplished people – your father a football star, civil engineer and state senator and your mother the Artistic Directory of the Georgia Ballet. You chose to follow your mother's lead and went into the arts rather than sports and politics. When did you know that acting, singing and dancing was your career path?
SHULER HENSLEY: I grew up doing both sports and theater. My parents encouraged me to do both. They supported all those activities. I knew the magic of theater very early in life by dancing in my mother's company. I would go from a baseball game to the theater where I played Fritz in The Nutcracker. But it was a family affair. My dad used to work backstage and help with sets and props.
STAY THIRSTY: Your early life was a mixture of singing in The Atlanta Boys' Choir and playing baseball, football and basketball. After a year at the University of Georgia on a baseball scholarship, you transferred to Manhattan School of Music (MSM) where you completed a degree program in vocal performance. From there you went to the Curtis Institute of Music in Philadelphia for your Master's Degree. How important was a classical education to you and what has it meant for your career?
SHULER HENSLEY: My mother always told me that a classical training would be the best foundation no matter what area I would eventually pursue. Having that training has been invaluable. Knowing how to support, how the voice works has kept me from getting into serious vocal trouble. The ability to read and analyze music has helped me with interpreting characters and emotion. The ability to sing and speak in multiple languages has given me the opportunity to work all over the world. All of this was part of my education at MSM and Curtis.
STAY THIRSTY: As you look back at your education, what moments stand out that gave you the confidence that you could have a successful career in theater, film and television?
SHULER HENSLEY: I would say that all the productions I was involved in as a performer (La Fidelta Premiata, Rake's Progress, Le Rossignol) at MSM gave me confidence to be a performer. The preparation was so intensive that it gave me the chance to focus on taking chances with the characters and evolving as an actor.
STAY THIRSTY: Manhattan School of Music is beginning a degree program in Musical Theatre in 2016 for which you are the Co-Chair of the Artistic Advisory Committee. What advice do you have for potential students thinking about coming to New York for this program?
SHULER HENSLEY: My advice would be to stay true to your uniqueness as an actor and performer. Know that this profession is about creating art and you can only truly do that when you are yourself. This program is designed to give you the tools to be your BEST self. To find your own voice and to prepare you for whatever project comes your way.
STAY THIRSTY: In your career you have played some very dark characters from The Creature in Frankenstein – The Musical to Frankenstein's Monster in Van Helsing to Dr. Hannibal Lecter in Silence! The Musical and the Phantom in Phantom of the Opera. Of course, you have also played The Monster in Young Frankenstein and the Grinch. In addition, you have played people – Jud in Oklahoma! and Charlie in The Whale. Your range of acting, singing and dancing has been praised over and again. Does the real Shuler Hensley prefer playing roles of monsters or of men and why? Do you prefer the musical or the dramatic format on stage?
SHULER HENSLEY: The "real" Shuler doesn't see a difference between the two. I truly believe there is a bit of "monster" in every "man," and a bit of "man" in every "monster." Whatever role one plays, you must find a part of that character you can relate to and, more importantly, a part of the character that your audience can relate to! As for format, I enjoy all forms. The point is to never let yourself get too "familiar" with the format you are involved in. Going from straight play to musical to film to television has kept me from developing an old "bag of tricks." But whether or not you focus on one format or multiple ones, each role you play should be an unsettling discovery.
STAY THIRSTY: Your next project is starring in Harold Prince's new musical Prince of Broadway that opens in Japan this month. What drew you to this production and how is it to work with this Broadway legend?
SHULER HENSLEY: What drew me to this project was the chance to work with Hal Prince! Period. He has been a part of the evolution of musical theater for the last 60 years. I get to work with him on characters like Tevye and Sweeney Todd. How could I ever ask for more!
STAY THIRSTY: The Georgia High School Musical Theatre Awards gives out the Shuler Hensley Award for excellence in High School Musical Theatre. What motivated you to create this award and how has it helped or influenced deserving young talent?
SHULER HENSLEY: High school was when I truly fell in love with theater. The future of our art is in the hands of these kids. Anything I can do to support and promote the cause I will do. I was asked to lend my name to these amazing awards and I am honored to do it. I have hosted and worked with these kids every year and it has motivated and inspired me more than any experience I have had in my career.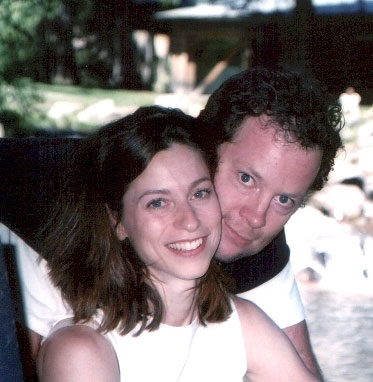 STAY THIRSTY: Do you plan to encourage your children to pursue a career in the arts?
SHULER HENSLEY: I will support and encourage my children in their pursuit of any career path. That is the "role" of a parent. The arts have definitely been a major part of their development and I couldn't ask for more.
STAY THIRSTY: What role do you dream of playing on Broadway?
SHULER HENSLEY: The next one.
Links:
Shuler Hensley
Manhattan School of Music
Photographs Courtesy of Shuler Hensley