Manhattan School of Music's Kho Woon Kim
By THIRSTY
---
After South Korean pianist Kho Woon Kim earned her doctorate from the Moscow Conservatory in 2012, she came to Manhattan School of Music (MSM) to study with Solomon Mikowsky in the Professional Studies program. She was the recipient of MSM's Elva Van Gelder Memorial Piano Scholarship and, upon graduation in May 2013, the Roy M. Rubinstein Award. She is continuing her study at MSM with Solomon Mikowsky as the recipient of the prestigious MSM's Eugene Istomin Scholarship for Piano.
Her resume of competition awards is most impressive. She won First Prize in: the Horowitz International Competition for Young Pianists (2010) in Kiev; the Andorra International Piano Competition (2009); the Ferrol International Piano competition in Spain (2013); the International Keyboard Institute and Festival Dorothy Mackenzie Competition in New York (2013); and, the Eisenberg-Fried Piano Concerto Competition at Manhattan School of Music (2013), as well as the Special Prize in the Franz Liszt Competition for Young Pianists in Weimar (2011) and the Fourth Prize and Audience Prize in the Rachmaninoff International Competition in Moscow (2008). Most recently, she received a First Prize and Brazilian Composer Prize in the Panama International Piano Competition (2014).
She has performed as a soloist and recitalist in such prestigious venues as Salle Cortot in Paris, the Great Hall of the Tchaikovsky Moscow State Conservatory and the National Philharmonic Hall in Cuba. She has soloed with the MSM Symphony Orchestra (with Philippe Entremont), the National Symphony Orchestra of Panama, the Galician Symphony Orchestra in Spain (with Enrique Garcia Asensio), the National Music Academy of Ukraine Orchestra, the Samara Philharmonic Orchestra in Russia, the Korean Symphony Orchestra in Seoul, the Pleven Philharmonic in Bulgaria and the Polish State Philharmonic Orchestra of Katowice.
If her resume wasn't sufficient to convince, watching her performance is reason enough to name her our Stay Thirsty Magazine Spotlight Artist for Spring 2015.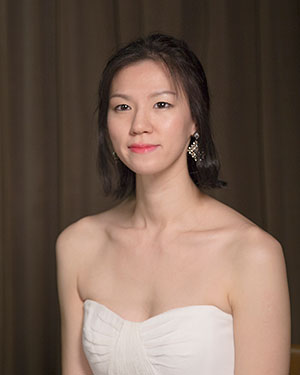 Link: