A Conversation with Mariel Hemingway
By THIRSTY
---
Mariel Hemingway was nominated for an Academy Award and a Golden Globe before she was eighteen. During her career, she has appeared in over forty films and television programs, written six books, become a national advocate for families dealing with mental illness, was married and divorced, raised two daughters and has lived under the Hemingway name and legacy as the granddaughter of Ernest Hemingway. A passionate proponent of living healthy and eating healthy, she has become an ardent public speaker and leader in the journey to improve one's quality of life and outlook and in her mission to help reduce the stigma associated with mental illness.
In the spring of 2015, her latest books, OUT CAME THE SUN and INVISIBLE GIRL, were published by Regan Arts under the direction of famed publisher Judith Regan. It was Stay Thirsty Magazine's privilege to visit with Mariel Hemingway at her home in Southern California for this Conversation about her books and her life.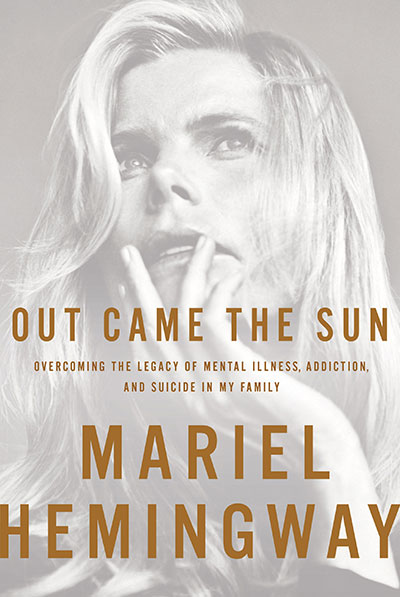 STAY THIRSTY: What motivated you to write your memoir, OUT CAME THE SUN, at this point in your life?
MARIEL HEMINGWAY: I was motivated by the many people who feel isolated and alone in their lives because of the "secret" turmoil of their pasts. So many people feel like they aren't normal or worth being loved because of something they've imagined is too big to overcome. If I can tell my story then why can't everyone tell theirs? I truly believe that the beginning of finding balance and healing in one's life is by telling our stories. To uncover what we think is shameful only to find that there is no shame just experiences that form who we become in life. To know that we are not alone in our journey to understand ourselves is a true comfort to many.
STAY THIRSTY: The weight of the Hemingway name is clearly a force in your personal story. Do you think your story will nevertheless resonate with girls and women from all walks of life?
MARIEL HEMINGWAY: I believe that my name and amazing heritage is just an aspect of me and certainly not the biggest one. It has been wonderful to be a Hemingway but I have never been anyone else so I didn't think it made me more special. The bigger part of me is a human being trying to be a better woman, mother, friend, actress, wife, daughter, sister etc....my observations are consistent with so many people's lives, not even exclusive to just women. My explorations on why I am the way I am are completely congruent with any woman, girl or even guy that would read my book.
STAY THIRSTY: How old were you when you realized that your family was different, whether from the fame of your grandfather or the alcoholism and dysfunctional relationship of your parents or the mental illness of your older sister or the fame and failures of your supermodel middle sister, and how did you deal with it?
MARIEL HEMINGWAY: I had to leave home before I really saw that my family was troubled. When you grow up in dysfunction that is your reality. You know nothing different and you negotiate your circumstances daily in order to create harmony. I loved my family deeply so I did what was needed to show them my love and I did that so that I could feel loved in return.
I knew that my grandfather was famous when people asked me about my last name and I watched their faces change when they realized who he was or when I was older who my sister was...it amused me that people were one way when they didn't know me and changed dramatically after they found out my grandfather or sister was famous.
STAY THIRSTY: In a family where there are children with illnesses, brain or otherwise, the parents usually focus their attention on the child that is ill. How did this affect you since both of your sisters had issues? Did you resent them or did it make you retreat or act out in order to get attention from your parents?
MARIEL HEMINGWAY: My parents spent a great deal of time trying to help Muffet function normally. I know that they hoped that one day she would just "get over it." They thought that it was drugs from the 60's that caused her behavior, and it was a phase, certainly not mental illness, and they hoped that one day it would wear off, but Muffet while brilliant and beautiful was a handful. She exhausted my parents so that by the time I was a teen they were spent. Also I was a stable kid (or so it seemed) and they felt there was nothing they had to do for me which in some ways I liked. That made me feel mature and yet it also made me feel unseen, "invisible." Sometimes it felt that how I was doing didn't matter to them. At the same time I could see the difficulty that my sister Margaux caused in our house too. She was a party girl and was rebellious from an early age. She wanted attention and she tried to get it by being louder than everyone. While I tried to get attention by behaving...by being the good girl. I nurtured when others couldn't and that felt like a necessary job. I never resented my parents at all but I did want them to see me more.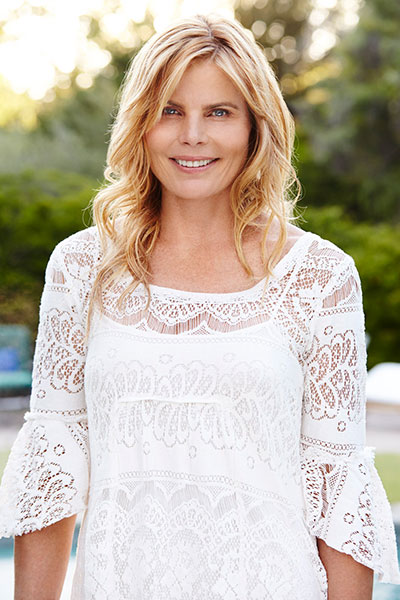 STAY THIRSTY: Coming from a family with so many serious issues from suicide to alcoholism to mental illness for so many generations, how have you handled these subjects with your daughters?
MARIEL HEMINGWAY: I have never shied away from talking about how I believe addiction is a huge problem and how because it is in our family it is something to be very aware of. I believe that addiction leads to the other forms of mental illness including suicide for members of my family. Beyond sharing my beliefs on the subject once my children became adults, they must choose their life on their own terms. They are super stable and incredibly conscious of what makes them feel strong and successful. I can't ask for anything more. I am proud of who my daughters have become and are becoming. They constantly surprise me with their unique and profound understanding of who they are and where we all come from.
STAY THIRSTY: Your memoir is quite frank and does not sugarcoat the circumstances of your emotional, economic and business lives. You are most forthright about your marriage and divorce and your quest for inner control. Have you found the peace and control that you sought so fervently throughout your life? How do you think women who have experienced similar issues in their personal lives will respond to your story and to the decisions you made?
MARIEL HEMINGWAY: It was important to tell the truth of how insecure and scared I was most of my life.... I don't cast blame for that, it was the result of who I was at the time.
It took me a long time to realize that you can speak up and out and have what you want in life. I didn't understand that for a long time. I looked for other people's approval until I found that I had to approve of me. I discovered that I had the answers to the questions I wanted answers to. I think many women will resonate with my life, my issues, my striving for control. I feel that on some level these are issues many women have whether it is cultural or generational...women have high expectations of how we think we should be. It takes a lot of experience before you realize you are and who you choose to be, by being very clear about who you have been. That said there is not a thing about my past that I regret only that I wish I learned a bit more quickly than I did. That said I am at peace now and living a life that makes me smile everyday. That is because I tell the truth about myself to myself daily. It is very important to be still and introspective in order to see who you are in each moment. We are constantly given choices and when we find stillness (in meditation or the like) we can make choices that suit our quirky individuality.

STAY THIRSTY: In your memoir you recount your meeting with the Dalai Lama. How did that meeting affected your thinking and your view of yourself going forward?
MARIEL HEMINGWAY: When I met his Holiness he was pure delight. He was warm and joyful. What he did for me was he made me realize not only that I am "okay" (which is actually what he said to me), but more importantly he helped me see that I knew I was okay…that I didn't need him, a husband, a guru, a teacher, a friend, a director or anyone to tell me I was okay because I already was. It was as though he spoke to me from me, if that makes any sense.
STAY THIRSTY: Acting seems to have come naturally to you and you received much acclaim by the time you were eighteen. Although you have been in over forty motion pictures and television shows during your career, written a prior memoir and several books on healthy living and healthy eating, raised two children and become a national advocate for mental health issues, in the quiet of the morning, who is the real Mariel Hemingway and how does she want to be remembered?
MARIEL HEMINGWAY: I would hate to think that I would ever write how I wish to be remembered because it implies an arrogance that I think that I will be or that there is something final pending...that said, I want to inspire others to feel good about their lives. We are complicated beings and life is not easy but it can be extraordinary and fulfilling if you choose to see everything inside of it. I want others to want to be more than they ever thought they could because they were strong enough to see past their past. For me life is about learning, growing and becoming more ME everyday.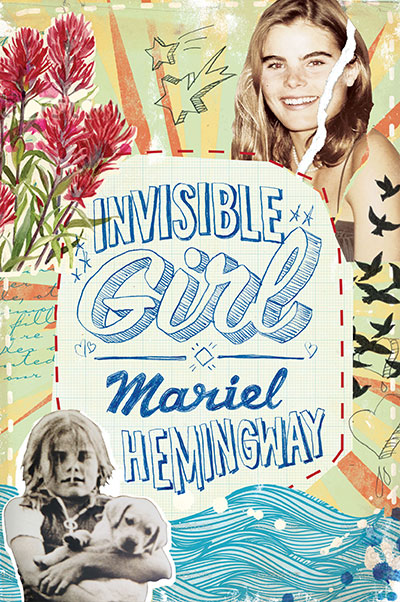 STAY THIRSTY: You are also releasing a second book this spring entitled, INVISIBLE GIRL, that speaks to your experiences as a child growing up in a home filled with family chaos. This book is specifically written for the young adult audience and offers insights into how you coped by finding peace in the outdoors and stability through the love of your pets. Do you hope that your experiences will provide healthy examples for girls and young women going through similar family upheavals?
MARIEL HEMINGWAY: I LOVE my young adult book because when I was a kid that was when I was imprinted with so much of who I became as an adult or rather who I tried not to become. I am excited for young people to read it so that they can see that they are not invisible at all and that what they think, do and feel matters. That families are complicated and everyone has a story. That we are loved even sometimes when we can't see it. I am thrilled to open up a dialogue with that age group.
STAY THIRSTY: How long do you think it will take for America to significantly change its attitudes toward mental illness and give greater acceptance and understanding to people with these illnesses?
MARIEL HEMINGWAY: This is the most difficult thing for most everyone to talk about...but talk we must...talk, talk, talk until we are laughing, crying and bored with talking so much.... This is the beginning of healing. First tell your story, then look into all the incredible resources that exist to help those that need more than someone to hear them...it is not a simple journey because the solution is as individual as the people that suffer from mental illness...but there are all kinds of roads to recovery and getting on that road is important. No one can find what works for them by sitting alone and thinking about it...you have to interact, talk and explore options.
STAY THIRSTY: If you could give one piece of advice to young women, what would it be?
MARIEL HEMINGWAY: You are already OKAY...now, let's find out where your sweet spot for OKAY lives inside of you.
Link: