By Mark Yost
Chicago, IL, USA
---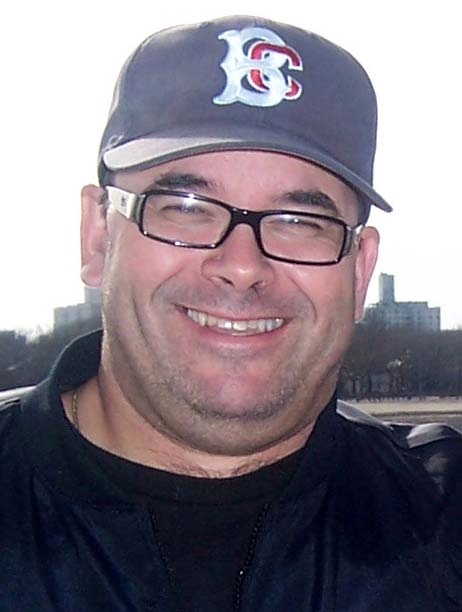 One of the neat things about being a firefighter is that on any given day you can see something tragic turn into something incredibly positive. Those calls where you see everyday guys do extremely courageous things, or the knock on the firehouse door that turns out to be that critically ill patient you didn't think was going to make it despite your best efforts, just stopping by to say "Thanks."
Turning tragedy into something positive is certainly one way to describe what has happened at the Los Angeles County Fire Museum over the past year.
The museum has long been headquartered in an old warehouse on a vacant block in Bellflower, Calif., a small neighborhood of diners, machine shops and lower middle class houses sandwiched between notorious South Central and the tonier ocean-side communities of Seal Beach and Palos Verdes. While the museum has a great working relationship but no financial support from the county, it mostly relies on small monthly donations from the nearly 4,000 L.A. County firefighters who have money taken directly out of their check. But the museum still has to rely heavily on volunteers like Joe Woyjeck and Paul Schneider, the two L.A. County fire captains who essentially run the museum, spend a lot of their off-hours cobbling together private donations, and asking some of the legendary Southern California speed shops to help them with parts, machining and chroming. The net result of all these efforts is that the museum has managed to amass one of the most impressive collections of historic fire trucks, engines, ambulances, and horse-drawn pumpers dating from the 1860s.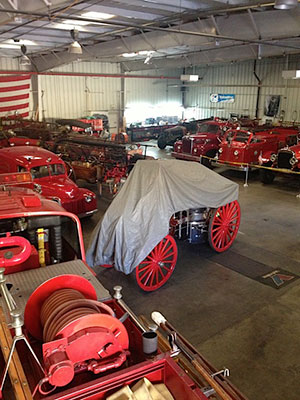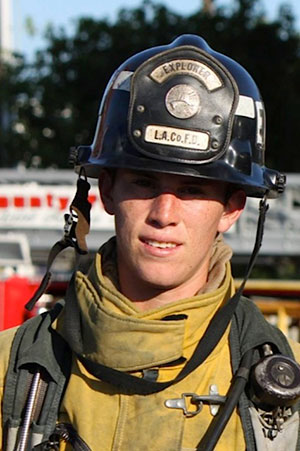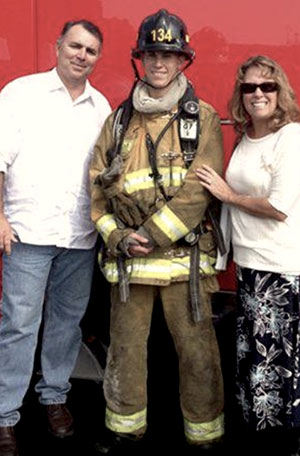 The museum has also been helped in its fundraising and publicity efforts by the fact that it is home to the vehicles used in the 1970s hit television show, "Emergency!" which chronicled the adventures of fictional L.A. County Firefighters Johnny Gage and Roy DeSoto, two firefighters who were also trained in a brand-new job called paramedic. It may have been a brand new field then, but ask any firefighter today about the number and types of calls they go on, and most will tell you that nearly 90% of them are paramedic calls.
Squad 51, the vehicle driven by Gage and DeSoto in the show, is the showpiece of the museum. It was restored some 10 years ago at a cost of about $30,000 and has been used in promotional appearances across the country, benefitting both the museum, local fire departments, and at trade shows. The museum is also home to the 1965 Crown pumper that was the last open-topped engine in service in L.A. County and the fictional Engine 51 for the first two seasons of the show. The Engine 51 used in other seasons is a 1972 Ward LaFrance. After starring in "Emergency!" it went into service in Yosemite National Park. It came to the museum in August 2008 and was recently fully restored.
You'd think that with such an impressive collection of vehicles, and the rich heritage of the Southern California car culture, the museum would see donations rolling in. But that hasn't always been the case. A year ago that slowly started to change. 
That's when Joe Woyjeck's son, Kevin, was killed, along with 18 of his fellow Granite Mountain Hotshots, in the infamous Yarnell Fire outside Prescott, Arizona, that made national headlines. But out of that tragedy came something incredibly moving and uplifting.
The Woyjecks – Joe, his wife Anna, daughter Maddie, and son Bobby – have created The Kevin Woyjeck Explorers For Life Association, Inc., a 501(c)(3) nonprofit dedicated to remembering Kevin and his fellow firefighters. More than just remember them, the association raises money to provide training and equipment to fire explorers – sort of the boy scouts of firefighting – who want to become full-time firefighters.
"As a fire captain I looked forward to the day I got to pin a Los Angeles County Firefighter badge on him," Joe said of Kevin shortly after he was killed. "Now I have to bury him."
But here's the part where the tragedy of Kevin's death turned into a positive for the Los Angeles County Fire Museum. In addition to raising money for explorer training through the Kevin Woyjeck foundation, his high-profile death has also raised the profile of the museum. The museum's first annual charity golf event in Palm Desert in April was a huge success.
"It was not only a great way to raise money for our museum, but to get together, tell some great stories about the fire service that we love so much, and spend some much-needed time away from the firehouse," Joe Woyjeck said.
And following Kevin's death, Joe Woyjeck and the other museum execs have taken to knocking on more doors. As a result, the museum has raised some $700,000 to build a new, permanent home. The museum will be responsible for raising about $1.5 million of the estimated $7.5 million and partner with the city of Bellflower to create an event center that will also be home to the fire museum. There is still much to do, but if you asked Joe Woyjeck, he'd tell you that the dream of a permanent Los Angeles County Fire Museum is closer than ever. 
 In the meantime, he hasn't lost sight of what he wants Kevin's legacy to be. On Sept. 5, 2014, what would have been Kevin's 23rd birthday, the foundation hosted a fishing fundraiser with all of the proceeds going to the Explorers for Life charity.
"Many of the Granite Mountain Hotshots crew members dreamed of lifelong careers in the fire service," Joe Woyjeck said. "The goal of the association is to honor the crew, the Explorers, where many of them got their start, and to augment the existing funding for training and education for the benefit of these young men and women."
Amen, Joe.
Links:
Los Angeles County Fire Museum
The Kevin Woyjeck Explorers for Life Association, Inc.
Mark Yost at Stay Thirsty Publishing
Mark Yost
All opinions expressed by Mark Yost are solely his own and do not reflect the opinions of Stay Thirsty Media, Inc.