By THIRSTY
---
David Lehman is the Series Editor of The Best American Poetry, a position he has held since he founded the series in 1988, edited The Oxford Book of American Poetry and has written or edited over twenty volumes. His work has been translated into sixteen languages and his latest book of poetry, New and Selected Poems, was called "Inventive and often winningly sincere…" by Robert Pinsky. His latest edition of The Best American Poetry 2014 was recently released and has received glowing reviews. His poems, essays and stories have appeared in The New Yorker, The New York Times Magazine, The Wall Street Journal, The American Scholar and People, among many others. He has received fellowships and awards from the Guggenheim Foundation, the American Academy of Arts and Letters, the National Endowment for the Arts, the Ingram Merrill Foundation and the Lila Wallace – Reader's Digest Fund and he teaches in the graduate writing program at the New School, a position he has held since 1996. THIRSTY was honored to spend time with David Lehman in New York City for this conversation.
THIRSTY: Was the poet Shelley correct that poetry can be a source of knowledge and power?
DAVID LEHMAN: Yes. I agree with this statement and with most of the claims for poetry that Shelley makes in his "Defence." He does, however, argue that "poets are the unacknowledged legislators of the world," and here I draw the line. W. H. Auden expresses my view when he contends that this phrase describes "the secret police, not the poets."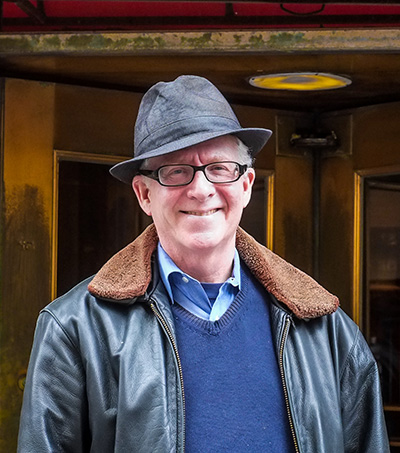 THIRSTY: What role does the poet play in a mature, democratic society? Can a poet in today's world awaken people to change their opinions or even their institutions? Can a poem inspire and move people to rethink their reality?
DAVID LEHMAN: Poetry can change the world one mind at a time. There are faster ways to get your message out, but poetry isn't a matter of "messages." Poetry is strangeness, is beauty shrouded in mystery (or mystery shrouded in beauty). Poetry is meant to give pleasure, to inspire, and to help us as, in Frost's phrase, "a momentary stay against confusion." Poetry keeps the chaos and madness at bay. It is something we need not because it can change our social reality but because it allows us to escape from it.
THIRSTY: How effective are the dead poets of past centuries in informing contemporary life?
DAVID LEHMAN: The great poetry that we have would do us a world of good if we read and studied it as we should. The neglect of canonical works of literature saddens me, but it should also make us angry, because the best minds of the past are the best guides we could hope to have. Human nature is unchanging, and people today, in search of moral or esthetic guidance, can do no better than to appeal to the poetry of Donne and Marvell, Pope and Byron, Wordsworth and Coleridge, Keats and Whitman, Dickinson and Frost, to list just a few and to limit myself to poets in the Anglo-American tradition.
THIRSTY: You wrote about the New York School of Poets in your book The Last Avant-Garde. Does the New York School still exist or has another group taken its place? Is there something inherent in the poet that craves collaboration?
DAVID LEHMAN: In The Last Avant-Garde, I predicted that the poets and writers of the New York School will gain in influence and I believe that has happened. Frank O'Hara and John Ashbery have their devoted fans, of course, and more and more readers have discovered the work of James Schuyler, Kenneth Koch, Joe Brainard, Ron Padgett, and – among contemporary poets who participate in the New York School aesthetic – such wonderful poets at Denise Duhamel and Amy Gerstler. Last May, at the University of Southern Mississippi, the poet Angela Ball organized a conference on "The New York School Diaspora" – and specifically the idea that the New York School impulse can be found in important poets who happen to live in Florida or Mississippi or Georgia or anywhere else. In Poland among other European countries, there is terrific interest in the New York School and its ramifications.
By the way, when I called that book The Last Avant-Garde, I meant that it is the last that we have had – not the last that we will ever have.
I am a big fan of artistic collaboration, which is something that twentieth-century poets and artists, and not just those of the New York School, practiced and prized. In the electronic age, the possibilities of collaborative activity are boundless – and largely untapped. Do you know about the "crowd-sourced" sonnet contest that The American Scholar ran on its web site this spring and summer? Each week there was a different winner, and after fifteen weeks we had a sonnet, with a title, that I think is really quite good. Let me quote it:
Monday
How like a prison is my cubicle,
And yet how far my mind can freely roam:
From gaol to Jerusalem, Hell to home.
Freedom ends or starts with a funeral.
Say what must die inside that I may not
Cast down this die and cross the Rubicon,
Thence to the true hell: the heat in Tucson,
Where drug lords blaze loads of coke, meth, and pot.
Freedom starts or ends with a funeral.
I once watched men with Uzis guard the Pope:
No hope, no hope, no hope, no hope, no hope.
What buzz can cheer this gloomy canticle?
Redemption is a swift revolving door:
A revolution ends the inner war.
There were fifteen different authors, one for each line and one for the title. The authors include some well-known poets and scholars – but also Mr. Anderson's twelfth grade honors class.
THIRSTY: Poetry and music are often linked. In today's music, do you see a link and if so, does that give greater impact to a poet/lyricist because of the popularity of some genres of music?
DAVID LEHMAN: If I had been born fifty years sooner, my aim would have been to write lyrics for such composers as Jerome Kern, Harold Arlen, and Hoagy Carmichael.
THIRSTY: Is poetry a place where things happen from year-to-year? Are there multi-year or decade-long trends that can be identified as poetry evolves with our contemporary life?
DAVID LEHMAN: Every year I write a foreword for the year's volume in The Best American Poetry series. There are now twenty-nine such forewords – the twenty-seven introducing the books between 1988 and 2014 plus the forewords for the two retrospective "Best of the Best" volumes, edited by Harold Bloom (1998) and Robert Pinsky (2013), marking our tenth and twenty-fifth anniversaries. I believe that a collection of these forewords – to be published next year by the University of Pittsburgh Press – would answer your question in detail.
There are trends that are undeniable. Our demographics have changed. Many more women, persons of color, Asian-Americans, Hispanic-Americans, and so forth, are engaged in writing and publishing poetry, and what they produce does not necessarily conform to the edicts of identity politics. Poets are writing with candor about formerly taboo subjects; nothing is off limits, especially when the subject is the writer's personal, social, and sexual life. Experimentation with ad hoc forms continues apace, and the prose poem has achieved a level of acceptance that is unprecedented in American poetry.
THIRSTY: Are today's most effective poets doing things other than observing and wondering about life? Can poetry be a career unto itself?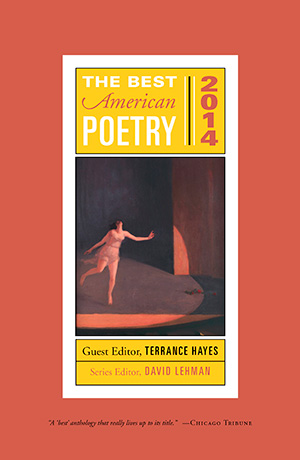 DAVID LEHMAN: The late A. R. Ammons once told me that expecting poetry to earn a living for you is like putting chains on butterfly wings. He was absolutely right. I supported myself as a journalist and free-lance writer for many years, and while this was not exactly an easy row to hoe, I'm glad I did it, because it involved me with the world in a practical way. I had the opportunity to write about books and ideas for a wide audience and to help prepare the public for the works and issues that struck me as the most vital and compelling of the time.
Poetry is my life, but I don't think of it in the context of careers, professions. There's a great big world out there, and I encourage students who come to me for advice to apply as much imagination to the question of earning an income as they give to the making of a poem. And I wouldn't necessarily assume that academic employment is continuous with the life of a poet. The practice of law did not hurt the poetry of Wallace Stevens.
One last point. Sometimes, when going through passport control, you are asked to identify yourself by occupation or profession. Is there really anyone out there who says "poet" rather than, say, "writer"?
THIRSTY: Are contemporary American poets different from their Irish or British counterparts? How will history judge the quality and timelessness of the poets who have emerged during the past fifty years?
DAVID LEHMAN: I don't know. (Twice.)
THIRSTY: You are a baby boomer from the sex, drugs and rock n' roll generation of the 1960's. How has your generation made its mark on poetry?
DAVID LEHMAN: Sex, drugs, and rock and roll. Well, I think a lot of poems have been written while the poet was high, and sex, which was once avoided scrupulously in what was quaintly called "mixed company," is a major preoccupation of our poets. Not sure about the rock and roll part of your equation. Possibly because of my own predilections I see a lot of poetry that is either about jazz or jazz-like in the value placed on improvisation and the possibility of deviation or digression from a stated theme.
THIRSTY: Your current anthology, The Best American Poetry of 2014, was published in September 2014 in hard cover, paperback and ebook formats. How has the ebook revolution and the internet changed the ability of the poet to disseminate his or her work? Has it changed the poet's ability to influence our culture?
 
DAVID LEHMAN: Everyone thinks the book as a material object is dying. It is still alive and will be as long as I have anything to say about it.
THIRSTY: What can we expect next from David Lehman?
DAVID LEHMAN: I am working on a book of poems entitled Poems in the Manner Of. Each poem exemplifies the style or thought of a different poet or period. I am also translating the prose poems of Charles Baudelaire from the French. Though they are undoubtedly the most influential prose poems we have, they have not, to my mind, been satisfactorily translated into English.
Link: