By Scott Eyman
Guest Columnist
West Palm Beach, FL, USA
---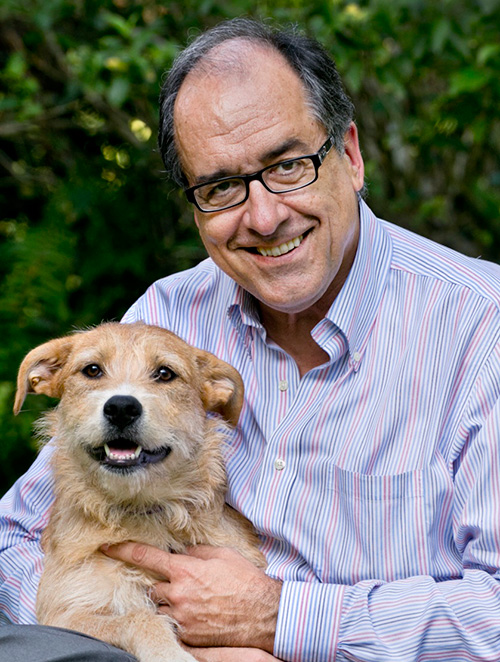 First, the backstory, which happens to be true.
In 1972, I was 21 years old, living in my native Ohio, and had come to the conclusion that if I wanted to write about the movies I probably should begin talking to people that actually made them.
I started at the top – I wrote a letter to John Wayne asking for an interview. Two weeks later I received a reply from Mary St. John, Wayne's secretary of nearly 30 years, who informed me that should I come to California she would see what she could do about arranging some face time with her employer.
Eight weeks later, I arrived in Los Angeles for the first time and called John Wayne's office at Paramount Pictures. Mary St. John told me that her boss was shooting a TV special at CBS in a few days; I should show up around 1 p.m.
I found Wayne sitting in front of his dressing room mirror, looking rather glumly at his reflection while his make-up man worked away. He was smoking a little cigar, which took me aback – it was well known that Wayne had lost a lung to cancer eight years earlier.
He stood up, held out a hand the size of home plate and introduced himself. "John Wayne," he said – the most unnecessary introduction of my life.
At 6-4, he was only an inch or so taller than me, but he gave the impression of a huge mass, like the football lineman he used to be. A normal sized man could have stood behind him and never been seen.
For the next 90 minutes, I sat in John Wayne's dressing room and we talked about the movies. He seemed glad to be able to talk about something besides cancer and politics. I was surprised by his manner – quiet, reflective, thoughtful. He responded to my own seriousness about John Ford, Howard Hawks and Henry Hathaway with sober considerations of how they worked and how they differed from each other.
When I asked him if he'd ever read the Eugene O'Neill plays that were the basis of John Ford's film The Long Voyage Home, he could have blown me out of the water for my assumption of his ignorance, but instead he simply looked at me and quietly said, "I'd been to college; I'd read O'Neill."
He was both the man you saw on the screen and someone else – far more courteous than his screen image. In retrospect, the fact that he was open to spending so much time with a kid with almost no prior credentials speaks to his openness and his innate gregariousness, the flip side of which was his dislike of being alone. 
When he was called to go to work, he let me come to the stage with him and take some pictures, in spite of the obvious discomfort of CBS publicists. When I had to leave, he came up and shook my hand in farewell: "I hope you got what you wanted," he said. "I'm not such a terrible right wing monster, am I?"
I have thought often about those 90 minutes, and the kindness a world-famous man showed to a green kid. Stimulated by the meeting with Wayne and others in those first years of visiting California, I wrote a dozen books in the succeeding years, but I was slow to come to the idea of writing about him, even though I didn't think that any of the (very few) serious books about him that emerged after his death in 1979 got anywhere near an accurate portrayal of the man I met that day. None of them captured the emotional size that accompanied his physical size, and none of them noted the fact that he didn't feel the need to dominate his every surrounding. The most that could be said about any of them was that they were accurate but not true.
The seed planted that day more than 40 years ago finally bore fruit in my book John Wayne: The Life and Legend. Since Wayne has been dead for 35 years, I assumed that most of his audience would be either dead or in assisted living facilities and that the book would sell just slightly more than what most books about old movies and the people that made them sell – a modest niche clientele split between the audiences of, respectively, Lincoln Center, Turner Classic Movies, and the Castro Theater in San Francisco.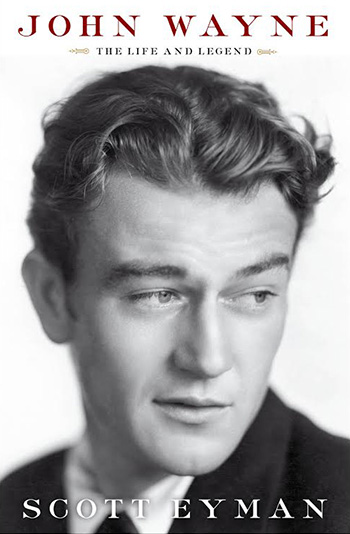 I had no idea.
I should have known something was up when the book was reprinted several times prior to publication, and all the book clubs grabbed onto it. I should have known something was up when the reviews seemed grateful that someone had finally taken John Wayne seriously, not just as a symbol of his country, but as an artist. I should have known something was up when audiences at my early signings included women in their 20s and 30s, not to mention men in their 30s and 40s.
In talking to them, I realized that John Wayne had long ago transcended the limitations of a mere movie star, almost all of whom are locked into their own time. (Nobody talks about Clark Gable anymore, for instance, who was a much bigger star than Wayne for most of his career. Gable has fallen by the wayside, not because he's unworthy of serious attention, but because he was an MGM company man who only made a few films that are remembered, all of them made someplace beside MGM: It Happened One Night, Gone With the Wind of course, maybe The Misfits. That's pretty much it.)
By comparison, Wayne was singularly lucky in his collaborators – not just more than a dozen films for John Ford, but five for Howard Hawks, a batch more for Henry Hathaway and William Wellman – a grouping of at least 25 first-rate titles by some of the foundational artists of American movies. Of course, the benefits didn't flow strictly from director to actor; Wayne gave his directors a sense of moral and emotional size that lent a sense of the epic to even modestly-sized films.
That large batch of classic films is part of the reason that Wayne had ascended to the level of a mythic ideal handed from father to son, not to mention father to daughter. Over and over I have heard how people in their 30s and 40s grew up watching John Wayne movies with their fathers and grandfathers, how that love had been passed down like a precious totem, a cultural family heirloom, from older generation to younger, how Wayne had come to symbolize manhood at its best, and, at his considerable best, manhood's best and worst.
Like so many Americans, I've become a beneficiary of Wayne's ongoing cultural legacy in a way I could never have guessed sitting in that room at CBS more than 40 years ago.
Lucky me. Lucky us.
Links:
John Wayne: The Life and Legend by Scott Eyman
Scott Eyman
All opinions expressed by Scott Eyman are solely his own and do not reflect the opinions of Stay Thirsty Media, Inc.