By Lenny Cavallaro
Methuen, MA, USA
---
The story of Pinchas Zukerman reads almost like a fairy-tale – a young child in Israel begins to study the violin, gets "discovered" by Isaac Stern and Pablo Casals a few years later, and moves to the United States to study under the great pedagogue, Ivan Galamian. He gives his New York debut the following year; by age 18, he wins the prestigious Leventritt Competition, and a star is born. Only there is considerably more. 
Pinchas Zukerman is also an internationally renowned violist. Moreover, in his early 20's, he succumbed to the "conducting bug," beginning with the English Chamber Orchestra. He later became music director of the St. Paul Chamber Orchestra (1980-87), enjoyed stints in various capacities at Dallas and Baltimore, and became music director of Canada's National Arts Centre Orchestra (NACO) in 1999, in which capacity he still serves. In addition, he has been the principal guest conductor of the Royal Philharmonic since 2009.
Why stop there? Like most musicians, Zukerman believes in the importance of chamber music, and he formed the Zukerman ChamberPlayers in 2003. He also teaches at the Manhattan School of Music.
Our paths had actually crossed some years ago. I reviewed Pinchas Zukerman twice during my stint as critic for The New Haven Register. Although the texts are "lost" – these were pre-Internet days! – I am certain I littered my prose with superlatives both times. Thus, it was with nothing but fond memories and the highest artistic respect that I began our conversation.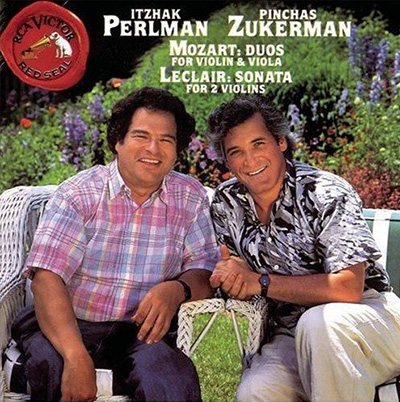 THIRSTY: You've enjoyed success on the viola, which is somewhat unusual for a violinist of your stature. What is it like switching between the two instruments, which are similar, to be sure, but different with respect to fingerboard technique and even more so with respect to bowing? Do you encourage conservatory-level students to perform on more than one instrument, or is that something that can work to their detriment developmentally? Also, precisely when did you get involved with the viola? 
PINCHAS ZUKERMAN: To answer the earlier question, I strongly encourage violinists to play the viola, and violists to play the violin! In fact, we've switched a few fiddle players to viola during the course of study, and they're doing extremely well. Schmuel Katz is one who comes to mind right away. He is principal viola at the Mostly Mozart Festival, and he also plays with the Philadelphia and Metropolitan Opera orchestras. Also, Tali Kravitz, who has gone back to Israel, used to be a violinist exclusively, but she switched to viola and now teaches that instrument as well. 
To address the larger picture, though, I think it's a very important concept to keep in mind. If we notice someone struggling on the fiddle a little too much, that student may benefit from a switch to the viola. Remarkably enough, the violin may become easier later on if the student switches back – as they sometimes do. However, we may also encounter a similar problem the other way. Sometimes, when they're struggling on the viola, the problem involves coordination on the larger frame. The violin is smaller, and provides an opportunity to move around more rapidly and easily. After a while, if they return to the viola, they find they are better able to handle the same technical challenges. It's a little like driving a big car and/or a small car. The differences arise not so much on the straight road as when one takes the curves. 
As far as the music goes, I feel there is no question whatsoever: everyone who plays the violin should also play the viola, and vice versa, because it's wonderful to be on both sides of the score, so to speak. It's certainly valuable to learn the alto clef as well, not only in theory, but also in practice. Pianists are taught to play two clefs immediately, so why shouldn't violinists learn a second clef, also? 
I started playing the viola when I was 15, at Meadowmount [the Meadowmount School of Music, which hosts a prestigious summer program for talented string players and pianists – ed.]. Josef Gingold encouraged me to try the instrument, and the rest was history. 
Actually, a number of violinists performed on the viola as well. David Oistrakh was a fabulous violist, and I heard him on that instrument on numerous occasions, including once at Carnegie Hall, when he and his son, Igor, performed Mozart's Symphonie Concertante magnificently. Later, I got to hear Yehudi Menuhin play the same work, and while I never heard either of them program sonatas and concertos, I suspect they might have at some point. 
For quite a while, I played both instruments for repertoire purposes as well as my personal interest, notably with an all-Brahms sequence. For two or three seasons, [pianist] Marc Niekrug and I played two all-Brahms recitals – all the sonatas for both violin and viola – over the course of two nights. 
By the way, we also performed the ten Beethoven violin sonatas in three nights. However, while it easy enough to program all-French music or all-German music, there aren't that many composers with whom we can fill the programs exclusively. One might also try it with Mozart, Schumann, Bartok . . .
THIRSTY: Perhaps Hindemith!
PINCHAS ZUKERMAN: But you see, there really aren't that many. Yet in a way, the usual "balanced" programs are sometimes more difficult on the listener. When they go from Mozart to Respighi . . . well, let's just say I might not be all that keen on trying that, especially these days, given the level of music appreciation we sometimes encounter in the concert halls. 
THIRSTY: Programming is an art in and of itself!
PINCHAS ZUKERMAN: That's true, but in the old days, things were different. I remember I heard Menuhin once – in the first half, he played twelve of the Paganini Caprices, which were fantastic, and then in the second half, he did the Bach Sonata in d minor [which ends in the very famous Chaconne – ed.]. This was a terrific program in my opinion. I think of it as a painter's palette – after twelve pictures, we should have a pretty good idea about his palette! We can really learn about Paganini's craft over the course of twelve compositions, and the same is true of Bach from such a monumental sonata, so that's good programming. When one plays all-classical in one half and all-virtuosic in the other, that is also good programming, because the listener gains a greater understanding of both the instrument and the performer. 
Tying this back to your question, though, I think it's another reason for violinists to study the viola (and vice versa). I was able to do an all-Schubert program, also, in which I played the "Arpeggione" Sonata [actually written for an obscure, now "extinct" instrument, the arpeggione, but most often performed on either cello or viola (though sometimes on bass, clarinet, guitar, or other instruments) – ed.], and on those evenings, we gave the listener a better understanding of the "journey" of Schubert, just as we did for the "journey" of Brahms. 
THIRSTY: That's quite interesting! Sarah Darling, who recorded my violin sonata, is actually a violist. My composition is in the baroque style, and she is a violist who got moved over to baroque violin. It was quite enjoyable to work with her, and I can certainly appreciate everything you've said about playing both instruments. There was a time when this was discouraged, but I'm glad to see the pendulum has swung the other way. 
PINCHAS ZUKERMAN: I knew some great violists who started on the fiddle. Walter Trampler performed exclusively on the viola, but he told me that once a month or so, he would practice several hours on the violin, just to rekindle the small motor coordinations. I think this is good, and encourage people to play both. 
THIRSTY: Of course, there is the repertoire problem . . .
PINCHAS ZUKERMAN: Yes, there wasn't all that much written for viola, which is why so many times they play transcriptions of violin music. However, when I encounter viola students who are working on just that one instrument, I always recommend they tackle the viola repertoire first, because of the instrument's sonority, timbre, and other considerations. I wouldn't start playing a cello sonata on the violin. That would be ridiculous! 
THIRSTY: Although cellists certainly play the Cesar Franck sonata –
PINCHAS ZUKERMAN: Yes, but he wrote it for both instruments, and as long as that was the composer's intent, I certainly have no problem with it. However, to start playing transcriptions just because of a dearth of repertoire is another matter. If that's how one feels, he or she shouldn't play the instrument, but should play something else. 
Here's another point: Sometimes people transpose passages up or down an octave – or even two octaves – because they can't get the "correct" sound from the viola. This is something I would never do. Would any violinist dare to transpose a passage from the Brahms concerto down an octave?
From an historical perspective, I think the viola has come into its own and is recognized as a great instrument. This has probably been true since at least the time of Hindemith [1895-1963]. Long before that, it was considered mittle Stimmer [lit. "middle tuner" – i.e., middle voice – ed.] for harmony purposes, though when we look at a Haydn quartet or a Mozart quartet, we can see how important the viola part actually is.
THIRSTY: And we know that Paganini loved the instrument – as did Mozart! Still, it's sad that there isn't more repertoire for viola.
PINCHAS ZUKERMAN: Well, there's certainly a lot of material by the "secondary" composers: Vieutemps –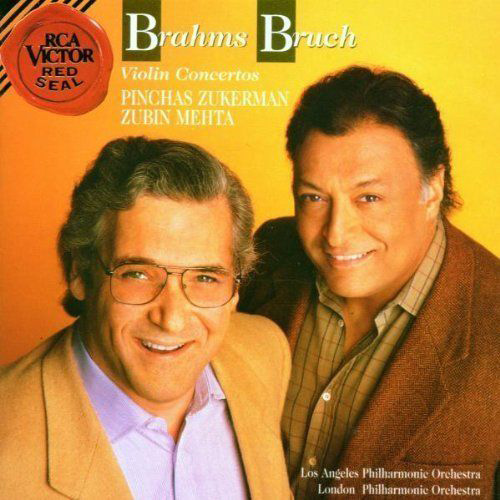 THIRSTY: Yes, the sonata; also his "Hommage à Paganini"!
PINCHAS ZUKERMAN: It's good stuff. Spohr –
THIRSTY: He wrote a pretty neat duet for violin and viola.
PINCHAS ZUKERMAN: Wieniawski –
THIRSTY: There's his Rêverie for Viola and Piano.
PINCHAS ZUKERMAN: Ysaye played the viola fantastically!
THIRSTY: True; and his cello sonata, which has been transcribed, was probably written for viola originally; there's plenty of evidence from the fingerings of the autograph manuscript!
PINCHAS ZUKERMAN: And that was enough reason for Gingold to encourage me to play the viola, and for me to encourage my students to do so.
* * * * *
THIRSTY: I agree with you about this second instrument. However, in talking about Pinchas Zukerman, I must bring up the third "instrument," if we may call it that. I refer to the orchestra itself, since you have certainly established yourself as a successful conductor and led a number of orchestras over the years. It is clear that many top performers gravitate to the podium at one point or another. In fact, we know that Paganini wanted to conduct and actually did so quite successfully on a few occasions, notably the premier of Rossini's Matilde di Shabran. Sometimes, alas, the results have been less than scintillating. I don't think we can say Rostropovich, who was arguably without peer as a cellist, ever achieved anything near a comparable artistic level as music director of the National Symphony. How difficult is it to conduct, and what new challenges arise?
PINCHAS ZUKERMAN: Let me preface my answer with an old saying of Sergiu Celibidache, the great Romanian conductor: "If you know what you're doing, do it. If you do not, don't do it!" Obviously, those who can conduct are the ones who should. This was at the core of Celibidache's philosophy about making music. If one doesn't know how to conduct, or play, or sing, one simply should not do it. That's the short, simple answer. 
I'm afraid the long answer is a more complicated. I think one of the big mistakes that we have seen repeatedly over the past century, and even more so over the past fifty years, is that people who get the recognition as great players tend to dabble with conducting almost as an afterthought, perhaps in their late twenties. We hear them perform when they're fifteen, but we don't see them conduct. This is a mistake. Most of the people who have been unsuccessful as conductors started "waving the stick" after they had already established their solo careers. Hence, they lost time when the brain was clean and clear, ready to absorb information and develop focus. Usually, even by the late 20s the human brain does not have the capacity to take in information comparably, and most musicians find it difficult to reach the potential they might have had if they had started perhaps ten to fifteen years earlier. 
If we look at the career of a Gustavo Dudamel, for example, we find that he studied conducting when he was perhaps fourteen or fifteen. Christian Vasquez was another who started early. Both, by the way, played the violin. Daniel Barenboim, a pianist, had probably begun studying at thirteen, and we know he was working with Nadia Boulanger by age fifteen. I started around the same age – sixteen – and I believe one really needs to start by mid-teens in order to develop the physical dexterity. At that age, the brain is perhaps also better able to start absorbing the information, and as you know, a conductor with the full score faces a truly non-stop flow of information! 
This, I feel, articulates the problem we see somewhat too often on the podium today. Yes, there are so many wonderful conductors, but there are also a number who probably started too late in life and, with all due respect, probably have no business leading an orchestra. 
What emerges is an interesting contrast. Some people believe that the orchestral musicians have actually been getting better over of the years, yet at the same time some of the conductors have gotten worse. This observation applies not only to the waving of the arms, but to the sorts of direction they impart and the things they say. On occasion, I have actually stood by silently and cringed. I wondered, "How can you suggest that, when it's not at all what is in the score?" I am afraid this is the result of what happens when an otherwise talented musician did not have the opportunity to "take in all that information" at a considerably earlier age. 
THIRSTY: Well, as you know far better than I, there is so much more to conducting than merely beating time with a stick!
PINCHAS ZUKERMAN: Right! Another piece of the problem is that they don't always get to the individual parts. Preparation is of paramount importance. I don't care whether a conductor plays the piccolo, but he needs to know that part of the score as well. And, of course, it all begins with the strings, which are roughly two-thirds of the orchestra. An orchestra will never have the right "sound" if it doesn't have a good string section. In order to get them to sound the way they should, a conductor must know what the strings are doing, and he needs to mark those parts.
I sometimes encounter people who note that a major orchestra may have any number of violinists and other string players who play better than the conductor, but that's not the point! It's a constant study. I have over six hundred orchestral pieces that I have analyzed and marked on my own – and I keep on studying them and marking them. I am by no means unique in this, either. Go into the archives of the New York Philharmonic, and you'll find Bruno Walter markings or Gustav Mahler markings in the scores! 
I believe it is necessary to grab a pencil and physically make interpretative notes on the score. If one's training is on a string instrument, that is an advantage, because one can then actually play the part. What better practice can there be? From the perspective of orchestral sound, one has to have the ability to transform or transport a sound through a physical beat. That is the true art of conducting, and it's quite a challenge, physically and musically. 
Players develop an almost metaphysical reaction to any movement, particularly an arm movement, by the conductor. This actually starts when the maestro walks out on stage, whether in rehearsals or in concert, and orchestral musicians will explain, "We know, in about a minute, how it's going to be!" 
THIRSTY: That's a daunting prospect, to say the least, and a little scary!
PINCHAS ZUKERMAN: Well, it's just one of those amazing phenomena. With a conductor and the orchestra, it's either going to work, or it is not! One can make it work, but one cannot falsify, even as a soloist cannot falsify. When we play, we can tell immediately, "Oh, that's a wrong note," or "It's a scratchy sound."
THIRSTY: Or, for the pianist, "That chord was simply unbalanced."
PINCHAS ZUKERMAN: Or "the phrase is not quite what it should be." That's because it's immediate. But here, the person is producing the sound, while the conductor is effectively a conduit through which the sound can be enabled, so one has to learn that part of it, also. This takes time. I think it is safe to say one needs at least a decade before he or she can say, "Yes, I can conduct now." 
One also has to go through a huge repertoire. It is not enough to sit as an assistant in the hall, listening to someone else conduct. Young conductors need to be in front of the orchestra, and they need the guidance of a teacher who can explain what was wrong with what they may just have done and analyze it in front of the musicians. My God, they learn quickly after that! And if a conductor doesn't learn quickly, let me assure you, the orchestra is not going to play together! However, one needs to learn these things from someone who can truly teach them. 
THIRSTY: What about the ego-drive of conductors?
PINCHAS ZUKERMAN: Riccardo Muti recently said in front of the Chicago Symphony, "My baton doesn't do it. You do it." But it takes someone with over fifty years of experience to muster up the courage to suggest something like, "I have nothing to say here; this baton is dead wood!" I thought, "Ah, Riccardo, that's so good," but remember that there aren't too many Riccardo Mutis on stage these days!
Here's another point: The great conductors don't seem to talk too much, but for some strange reason the bad ones talk all the time!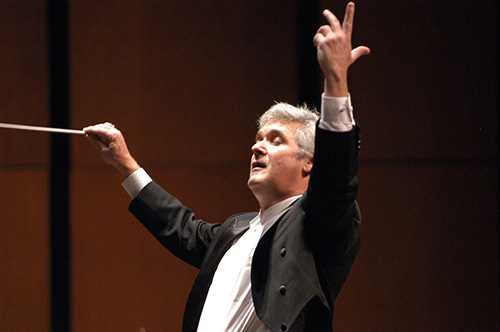 THIRSTY: Let me take a guess: You don't talk terribly much to your orchestras, do you?
PINCHAS ZUKERMAN: I try not to. Sometimes, however, one needs to express one's inner thoughts about a piece of music. I believe that as a conductor I must occasionally become a speechmaker, though not too often. And it's interesting. While the speech is generally very well prepared, sometimes during the course of delivery, I come to a point at which there is an ad libitum part, without the script, and it's not bad. In fact, musicians often tell me how much they have appreciated my personal thoughts about a given passage or even a particular phrase. This is because it becomes very intimate and personal. This is what it means to me. 
Remember also that as a conductor, I'm working in front of 160 or more eyes. The eyes absorb so much – above and beyond what the ears may absorb. So much of the communication takes place on the visual plane. Zubin Mehta always says, "It's a looking mechanism; it's not a baton!" And sometimes this actually leads to that eye contact, with the result that suddenly a sound is altered or a phrase flows differently – not because of the stick, but rather because of the eyes. 
THIRSTY: This sounds almost mystical!
PINCHAS ZUKERMAN: These are all some of the technical aspects – and musical aspects – of conducting. Here's another consideration: I don't play the piano. Oh, I studied a little in order to learn harmony, of course; everyone does. However, I don't play it now. The piano, in some ways, has a greater depth than any of the orchestral instruments, but I think you'll agree that the orchestra has a far more complex depth of sound than any instrument, including the piano. This concept carries over splendidly to learning more about the music itself. I'll give you some examples.
I like to ask orchestral musicians – who may come in long after the first measure of a composition – "Who starts the piece?" This is a profound concept, because they need to understand who is playing with them at every point along the way. Yes, we may all know we're playing Beethoven's Concerto in D Major for Violin, but orchestral musicians must be aware, right from the onset, that the first four notes are played by the timpani. Then I'll ask them, "Who starts the slow movement?" and so on. That's music education! And when I teach, I always stress this idea, so that students can gain a greater understanding of the harmony and the colors that harmony provides. This is vital information to impart to the musicians, because when they know it, the public will intuitively begin to understand somewhat more clearly that a performance is good. 
THIRSTY: The audience?

PINCHAS ZUKERMAN: O.K., they may not be able to tell whether it's great, but at least they'll begin to develop a better feeling for whether it's good. 
THIRSTY: Just by the sound?
PINCHAS ZUKERMAN: It's interesting that you ask. Today, we seem to be more of a screen-oriented society, and we tend to look more than we listen. However, I never heard anyone say, "I saw Rubinstein play." They'll tell me, "I heard Rubinstein play." Similarly, I didn't see Heifetz play; I heard him. 
THIRSTY: And with the orchestra?
PINCHAS ZUKERMAN: Exactly! We're not looking at a conductor; we're listening to him -- or at least, we should be! And this segues to another point.
I have a very difficult time with some of the younger musicians today. They seem to make it a point to bounce around the stage, almost as though they're dancing. I feel like saying, "Hello? If you want to do ballet, go to ballet school!" 
THIRSTY: In other words, they're emphasizing the visual at the expense of the aural.
PINCHAS ZUKERMAN: Indeed, and that's not good. The mannerisms that are attached to a performance are often distressing. Now, I'm not going to tell you Sarasate didn't have mannerisms. Of course he did, but one might at least argue that they provided the physical mechanisms for him to execute the phrase the way he wanted to. It was not for television, or some other photogenic effect. However, these days when I can actually see someone sit down at the piano or violin and simply move properly, it's a pleasure. 
THIRSTY: Then again, when I was coming up, there was Glenn Gould.
PINCHAS ZUKERMAN: Gould may have been an eccentric, but you must remember that those same mannerisms were truly his way of manifesting the sounds he wanted from the instrument. 
THIRSTY: I agree; he was absolutely sincere.
PINCHAS ZUKERMAN: On the other hand, look at the way some of these pianists play today. How can they even see the keyboard with all that body movement? And we observe this also with the fiddlers. Some orchestral musicians feel obliged to move away, out of fear they'll get hit!
THIRSTY: Well, they certainly won't get hazardous duty pay if they get whacked by a colleague's bow!
PINCHAS ZUKERMAN: And that brings us back to some of the conductors. They'll do a simple cutoff as though they're about to take off for Mars! That cut in a Beethoven symphony is a simple gesture, not a signal that the world is coming to an end. I'm sure orchestral musicians will stop playing the note without all that drama from the podium. 
The larger question is whether they think such flamboyance will get them more applause, and also why so many people misread these simple directions today. Let us hope we can return to some sort of sanity in the near future, because as you are surely aware, we're having some serious problems within the music industry these days. 
* * * * *
THIRSTY: That does lead us to a different topic, doesn't it? Financial problems are considerable at the present time.
PINCHAS ZUKERMAN: Yes, and that's true not just in the United States, but globally. It begins to seem as though we may no longer be able to sustain some of the great institutions that people have come to love and adore for so many years. 
THIRSTY: Last summer the Metropolitan Opera narrowly averted a formal lockout.
PINCHAS ZUKERMAN: Well, we can't keep hemorrhaging $1 million per day. Something has to give . . . someone . . . a lot of people. We can't continue this way. It's not just the money; it's how we spend it, and I think we have a plethora of rubbish these days that we simply don't need. 
THIRSTY: But where is the solution?
PINCHAS ZUKERMAN: We do have hope, and that arises from technology. The "information age" has given us the ability to do a "360" every day. We can go all the way around the world and return from the starting point almost instantly. 
THIRSTY: But how can that work to the advantage of classical music?
PINCHAS ZUKERMAN: By using it properly! I think people like the late Steve Jobs and other people with great vision in technology have given us the way – perhaps I should say, "ways"; certainly more than one way! – to prosper within the profession we have chosen. We can go to many more people per night, per performance, per hour than was ever possible before.
THIRSTY: You mean the Internet?

PINCHAS ZUKERMAN: Exactly! We can play in Shanghai from my house. I can also play in Beijing and Tokyo. Unfortunately, as many people in the IT world will tell you, the slowest computer in the world is the human brain. That's true, though once the information is inside the human brain, no one can take it away. The challenge, then, is to put the right information in there, but that is not what is happening right now. However, let me give you an alternative.

We shall shortly be performing at the Verbier Festival [in Switzerland – ed.], which hosts 40-50,000 people. Over the course of the entire festival, they expect up to 1.6 million this year. Now, look at Medici TV. They have around 1,400 archival films of all kinds – everyone. Over the years, they've improved, and as soon as they take the next step, things will get better.
Let's think about the Metropolitan Opera. They have always done a wonderful job, but it's only one way. People in the audience just sit there as receivers, while the performers sing for them. It's the same in Philadelphia, Tel Aviv . . . wherever. I'd like to see a way to get people involved, and I think technology offers many possibilities.
Yes, people can listen, but they can also enjoy simulcasts in "real time," and then after the concert join in discussions. Perhaps performers can also explain how they executed a given phrase, and with some of the "apps" we have these days, people can have an enhanced experience, in which they'll feel they can actually participate in the ways they receive the "information." 
Obviously, this is just the simplistic beginning of an idea, but I think you can see the long-range potential. Ultimately, with greater "involvement," we'll be able to carry this through until we achieve some sort of monetary stability for the non-profits. 
Back in 1995, I was in Beijing with my very dear colleague, the late Daniel Ng. He was Chairman of McDonald's in Asia and one of the most brilliant people I ever knew. While there, I had my first exposure to video teleconferencing. I was able to reconnect with my students back at Manhattan, and I thought, "Wow! That's it!" You see, we could do everything – the written text, the sound, and the visual picture all at once. 
Please remember that at that time, China was a very "closed" society, and there were plenty of people in the "official garb" hovering around us. At one point I said, "Talk to them, will you?" and Daniel initially declined, adding that he didn't want them to know he spoke Mandarin. At any rate, he finally mustered up the courage to ask them about the estimated population for Canton Province, which we now call Guangdong. They told him around 50 million.
THIRSTY: Given the immense growth in that area, it's probably well over 100 million today!
PINCHAS ZUKERMAN: Now take a moment to crunch some numbers. Suppose we could sell 50 million people a musical service for one dollar. For one dollar a year, 365 days, 24/7, they could get classes, performances of all sorts, and commentary! Well, Ng looked at me and said, "You're crazy!" However, look what Medici TV is beginning to offer less than twenty years later!
THIRSTY: They are certainly committed to classical music. Moreover, they boast that they have "175,000 members from 182 countries who connect regularly to [their] website, smartphones, tablets and connected TV applications."
PINCHAS ZUKERMAN: Anyone can see where this idea is going. Suppose an orchestra gets 50,000 – not 50 million – people listening to a concert on a Thursday night for one dollar, and suppose they do this four times a month: $200,000. 
Would we have 50,000 sales next week if we tried to arrange that type of Internet outreach? No, but we might very well get 10,000, which certainly isn't bad. By the time we get it up to 40,000 per week, we're at $2 million per year! Moreover, we would raise the listeners to a higher level, because they could repeat the experience. They could always download it a second time or a third. And who knows? There might be other ways to slice the apple. Perhaps for a quarter one can get just the concerto, or for a dime, just the first movement, and so on.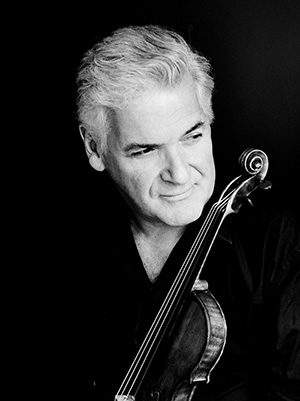 Why aren't we doing things like this? Why isn't the classical music industry using the Internet far more aggressively? As I said, I'm afraid it's because the brain is basically very slow. I've dwelled on this problem for twenty years, and I see things just beginning to move forward. However, it's not an "either/or," or "one or the other." We must think in terms of the complete picture. 
Steve Jobs was so clever in his vision, and he was able to provide us – the novices – with the idea that we are fundamentally "smart." This is exactly what we need to tell the audience. They must be "smart," because they're listening to some amazing music! If we can provide them with this information, they will come back again, because people want to be assured that they're "smart," rather than "stupid." Unfortunately, right now we're just giving people very limited information, and this probably misleads them. All too often, people feel – deep down, within themselves – "I don't understand this stuff!" Thus, we need to explain, to describe it a little. Of course, talking too much about the music will prove counterproductive. 
Music provides its own language, and ultimately, the musical language must be conveyed to the audience in different ways. The concert hall is one medium, but there are so many others – CDs, the screen, the iPhone, the computer . . . People should be free to access music through their own choice of medium, and that means that we must figure out how to provide it! 
At present, however, we have another problem; labor costs may not allow us to proceed. The types of costs that seem to arise right now for live streaming are absolutely ludicrous. That mentality has to change, because if it does not, we're going to end up in the desert! Yes, we have so many wonderful edifices, orchestras, and players, but where are they going to go? I hope people can begin to see the bigger picture, and to move more quickly. I've sat in on any number of "committee meetings," and most of the time I want to scream! 
It is interesting that outside of the United States – for example, in Hungary or Bulgaria – the industry is already making so much progress. When I perform there in a hall, I am absolutely thrilled if they decide to stream the concert over the Internet. Do they have any extra money to pay me for this? No, but that's fine; I'm already getting a fee. However, if we try to stream an event from Lincoln Center, we find there are all sorts of contractual obligations that are imposed. 
Moreover, the entire structure of numerous groups is somewhat skewed. The USA has only one vice president, so why do we need so many different vice presidents within these musical organizations? Why does a symphony orchestra need half a dozen, or perhaps even nine or ten vice presidents? I am afraid we have reached a "point of no return," and we must look at the big picture and try to determine what will provide us with a future – a future for these youngsters whom we're teaching in the schools! Where are they going to work, if we can't sustain these institutions? 
THIRSTY: Good question! Where will the money come from?
PINCHAS ZUKERMAN: We can't just say, "Oh, we'll reduce the amount that goes to the military-industrial complex." Our society doesn't work that way. And the problem is universal, not just American. We see it Europe, even in the German-speaking world! I suppose in Berlin and Vienna things are still reasonably OK, but they, too, are going through changes, and they must provide for these changes in order to sustain the various musical events – operas, recitals, orchestral concerts, even the teaching. I think South Korea is doing quite well; Australia is coming back, musically -- 
THIRSTY: And China?
PINCHAS ZUKERMAN: Oh, China, of course, but it's a really long road to determine precisely what music can convey. It's not just the "calisthenics" – like listening to someone play "La Campanella" [Paganini – ed.] at a faster tempo than anyone else. People will lose interest pretty quickly. The government there will also need to open far more doors and windows to help people understand how much more "music" actually involves. 
THIRSTY: Still, there are some very fine Chinese performers these day.
PINCHAS ZUKERMAN: Yes, although great players do not arise from the numbers alone. We do see some very fine Chinese musicians over here, but not all of the ones who come to the USA develop into truly great performers. Those who do must go back to China and share what they have learned here with the next generation – as some are indeed doing!
* * * * *
THIRSTY: That leads us to yet another topic. Since you've just mentioned teaching, what would you say about the state of violin pedagogy in this country?

PINCHAS ZUKERMAN: Sadly, since the death of Ivan Galamian in 1981, I have to say it has gone downhill. I've seen a considerable drop in what I would call "quality teaching" over the past couple of decades. I'm afraid this is analogous to the situation with conducting. Just because someone can play magnificently, we can't assume that person can conduct – or, unfortunately, teach. These are great points of reference for us to consider when we provide youngsters with information. I could go on and on . . .
THIRSTY: You know, I was thinking the same thing. Maybe instead of an interview, you should write a book about the state of music today!
PINCHAS ZUKERMAN: I'm not ready yet, but I will eventually.
THIRSTY: I hope so! But let's continue with teaching. You're on the faculty of the Manhattan School of Music, and you also have the Zukerman ChamberPlayers and Zukerman Trio. I'm sure you want to say something about the importance of ensemble work.
PINCHAS ZUKERMAN: Indeed! Chamber music reveals the absolute essence of music, because the moment we have to play with someone else, we have to listen. It also provides a friendly atmosphere. It's very interesting; when we have our juniors in Ottawa sit down together to play quartets, quintets, or other ensembles, within two days these twelve-year-olds are talking to each other! Before they start to work together, they tend to keep to themselves.
THIRSTY: Amazing, isn't it?
PINCHAS ZUKERMAN: The power of music to communicate to people and to get them to communicate with each other is extraordinary, and we see this at many levels. In fact, that's one of the reasons I have the ChamberPlayers. I have always played chamber music, ever since I was nine! For me there is nothing more satisfying than to collaborate with dear friends and be around these great musicians on tour. And I'm very lucky! I have fantastic players. Also, my wife and I travel and perform together, and with other players as well, not just the Zukerman ChamberPlayers. Sometimes our "regulars" are unavailable, due to other professional commitments, so we also play fairly regularly with other wonderful musicians.
THIRSTY: At least two of the ChamberPlayers – Jessica Linnebach and Jethro Marks – studied with you at the Manhattan School of Music, so perhaps we can segue onto your role there. My first question is the obvious one. With the orchestras you conduct, the chamber music, and your solo appearances on both instruments, how much time can possibly be left? I mean, you work nine- or ten-day weeks already, but . . .
PINCHAS ZUKERMAN: Let me begin by stating that I'm really very lucky to have Patinka Kopec to assist me. She and I studied together, and we're cut from the same cloth. She assisted Dorothy Delay for about seven years, and I think that helped her become the great teacher she is today. [Delay (1917-2002) was a student and later teaching assistant of Galamian – ed.] Dorothy had the innate ability to see which violinist could become a good teacher, and she would invite those lucky few to teach with her. Patty Kopec is absolutely second to none as a pedagogue! She intuitively knows how to provide someone with information and enable him or her to play better. I am most fortunate to have been able to work with her for over twenty years. In fact, we've conducted seminars in many different parts of the world. 
We also keep the Zukerman Performance Class in Manhattan very small – perhaps five or six students, though we work with them for a minimum of two to three years, often longer, because it really takes that long to assimilate the information. I've talked with neurologists about this, and they seem to agree. They're probably doing all sorts of research to figure out how to accelerate the process, but for some reason, when it comes to "learning" music, things simply cannot go terribly much more quickly. 
People used to say about Galamian that he could teach a kitchen table how to play. He taught for over half a century, and so many violinists benefitted as a result. A number also became fantastic teachers: Dorothy DeLay, Margaret Pardee, Robert Lipsett, Lewis Kaplan, and David Cerone, to name just a few. Some of our students continue in the same tradition and are now excellent pedagogues themselves. To name just a few: David Fruehwirth in Austria, Viviane Hagner in Germany, Wu Jie at Manhattan School of Music, Grigory Kalinovsky at University of Indiana/Bloomington, Anne-Estelle Medouze in Paris, and Shuai Shi in China. I view this as a very positive development, and it is most gratifying professionally. Above all, I hope that some of the young musicians coming up today will be able to benefit from the same sort of instruction I got during my developmental years.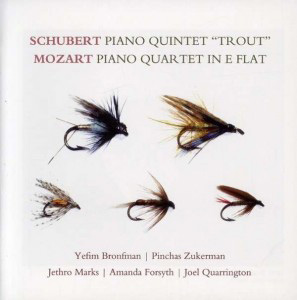 THIRSTY: Can you identify a few of your most promising students?
PINCHAS ZUKERMAN: Jessica and Jethro come to mind immediately. Jessica is Associate Concertmaster of the National Arts Centre Orchestra, and Jethro is Principal Violist. Viviane Hagner has certainly made a name for herself, also. A number of my former students now enjoy successful careers as concertmasters, string principals, and chamber musicians all over the world, and there are also some younger ones – early teens – who show immense promise. 
THIRSTY: And you like the idea of teaching them in New York?
PINCHAS ZUKERMAN: I think New York offers some of the greatest opportunities for young people. I remember being told, "Pinkie, be a sponge! Go out there and absorb it all!" Why, I could go to several different concerts in the same day – and look at the caliber of the artists I got to hear! For about three or four years, that's exactly what I did. I went from concert to concert. And when I could not afford the ticket, I could usually find ways to sneak into the rehearsals! 
What is important about this – for kids today, as it was for me – is that the process of truly learning music is far more than simply practicing all day long in a studio.  One really needs to experience music, and not just one's own instrument, but music of all sorts. It was important for me to hear Isaac Stern, but it was also important for me to hear Dietrich Fischer-Dieskau. In fact, let me go even farther with this: We went to Toledo a few months ago to see the El Greco exhibit. A few hours studying those paintings will make anyone a better player! One can see the vision and lighting, and all sorts of colors. The depth of those paintings is unreal! 
THIRSTY: And one artistic experience can carry over into another, here into the music!
PINCHAS ZUKERMAN: Sure! If you come to New York, by all means go to the Met, but also go to the Guggenheim! Again, as I was told so many years ago: "Be a sponge!" Take it all in. It's intrinsic, intuitive; I can't really put it into words, but one can learn so much!
* * * * *
THIRSTY: Speaking of New York and concerts for young musicians – and not-so-young ones, also, of course – I notice that you'll be playing in Avery Fisher Hall on January 21st.
PINCHAS ZUKERMAN: Yes, I'll be playing with someone who has one of the most amazing musical minds I have ever encountered! I refer to the conductor, Iván Fischer, who is extraordinary not only in his technical capacity, but also in his musical vision. The standard to which he raises his musicians is absolutely phenomenal. He founded the Budapest Festival Orchestra more than 30 years ago, and is still their Music Director. We have been to Budapest quite a few times, and when I was invited to perform with them, I immediately accepted. Now they're appearing in Lincoln Center, and I'll do the Mozart A Major [Mozart's fifth violin concerto – ed.] We've toured all over Europe, and it has been a joy to work with him. In fact, you really should do a feature on Fischer, the wonderful work he has done in Budapest, and how he has elevated the standard of playing.
Let me give you a little aside. Believe it or not, I've traveled to Budapest more to hear the Gypsies than to perform myself!
THIRSTY: Really? The Gypsy (Roma) fiddlers?
PINCHAS ZUKERMAN: Absolutely! Some of them have actually become friends of mine. In fact, we had a very talented young boy come over to study with us. Of course, it took some patience on our part. He was so steeped in the Gypsy tradition that he needed quite a while to learn how to play in 4/4 time! Because his English was so poor, we let him count in his native language, but I discovered that the number "two," in Hungarian, has two syllables, and that was his problem! He was falling a beat behind! 
By the way, I've known some of the greatest Gypsy fiddlers, like Toki Horvath. I met him after a concert in the Budapest Café in Munich. He was a huge man, perhaps 350 pounds, but he could do some absolutely amazing techniques with a violin. Seriously! I tried to do some of the things he did, and I simply couldn't.
THIRSTY: With all your skills and training!
PINCHAS ZUKERMAN: "How the Hell do you do that?" I asked him. "Oh, I just play," he explained. Who knows? But the Gypsy tradition is a huge, integral part of what Budapest offers. The city also has a profound love and understanding of music, and I always go there with the greatest anticipation. I feel as though I've just come into Heaven and been told I can stay for a while! When I get to collaborate with talented people I enjoy playing with so much, I feel I'm the luckiest person in the world.
* * * * *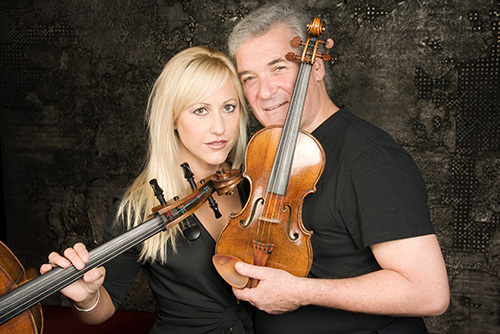 THIRSTY: On the subject of collaborations, you certainly do a fair amount of that with your wife, Amanda Forsyth. What is it like for her, as principal cellist of NACO and you on the podium? You also play chamber music quite often. Is it true that couples who play chamber music together stay together?
PINCHAS ZUKERMAN: We enjoy playing together, and – to anticipate the obvious question – we like to criticize one another. It's good; we can both learn and improve. If someone holds a note too long – which is something I often do – it is great to have someone like Amanda, snap, "Hey, what are you doing there? You're holding four beats, but it's only three!"
THIRSTY: Surely you jest!
PINCHAS ZUKERMAN: Well, maybe! But we actually do provide each other with the feedback perhaps only a spouse can offer. We might resent such picayune criticisms if we were working with a stranger – unless it was someone we had worked with for a long time – but as husband and wife we accept them.
Of course, there are some people with whom I have played for many, many years, like (violist) Michael Tree. But still, it's slightly different with Amanda. It's an absolutely wonderful musical and personal partnership.
THIRSTY: It certainly sounds that way. Long may it last!
PINCHAS ZUKERMAN: Thanks! If you ask her, Amanda will tell you I'm "like clockwork." Every day I get up, shower, and start to practice. That's my routine, and I will do it as long as I have the energy and the inclination to do so. For me, that's every day. I take the violin out of the case –
THIRSTY: . . . and the viola?
PINCHAS ZUKERMAN: I practice the viola less regularly, generally only when I have to perform. The basic coordination and techniques are so similar that one doesn't need to practice both instruments separately. However, I shall be performing on the viola again in September – with Itzhak Perlman; we're doing the Sinfonia Concertante. I'll take out the viola a couple of days beforehand for some serious practicing then, more to remind myself of the passages. The rest should still be there – the bow arm, the fingers. It's a little bit like the concert pianist who has to play so many different instruments over the course of a season. Gary Graffman told me he simply practiced on the piano for a couple of hours to figure out (or remember) how that particular instrument worked. It's similar with viola. When one first starts out – and, of course, with a new work – it's a little different, but when one has performed something so many times, it's not a major transition from the violin.
Of course, some works are harder than others. For example, when I played the Bartok concerto in May, I needed to work longer – a good week or so – to remind myself how the piece goes. But for something like the Concertante or one of the Brahms sonatas, I certainly don't feel the need to practice every day. 
THIRSTY: So you play the violin every day, and the viola only before a performance.
PINCHAS ZUKERMAN: That's right, and the very fact I remember when I have to play viola should tell you how infrequently I do so! Actually, it's not my choice; people simply don't ask me to perform on viola that often. I don't know why. Sometimes, in fact, I have to suggest a piece – maybe the Hindemith Kammermusik #5, or the Telemann concerto, or the Bartok. On those occasions, I'm delighted to practice the viola again, which I must do to re-familiarize myself with the music. The instrument itself also benefits, because it needs to be played, and it clearly sounds better after an hour or so.
THIRSTY: By the way, I know you play a del Gesu [Guanerius] violin. Who made your viola?
PINCHAS ZUKERMAN: The grandfather and father of Bartolomeo – Andrea and Giovanni Guarneri.
THIRSTY: Both of them? 
PINCHAS ZUKERMAN: Yes! Andrea made the bottom and sides, and his son, Giovanni, made the top. I'm so lucky! That viola of mine is one of the greatest ever made, and between the two instruments, I have 102 years of the same family's DNA.
THIRSTY: That's quite a lineage! 
PINCHAS ZUKERMAN: Yes, I have that in my instrument, and my wife does, also, in a very different sense. Amanda comes from a distinguished musical lineage. Her father, Malcolm Forsyth, was a wonderful composer and also trombone player for the Edmonton Symphony for many years. In fact, I played the Sibelius concerto with them in 1985, and he was in the orchestra. Of course, I didn't know him then, but his Atayoskewin (Suite for Orchestra) won the Juno Award for "Classical Composition of the Year" in 1987. 
THIRSTY: Speaking about a musical lineage!
PINCHAS ZUKERMAN: Amanda also has an immense knowledge of the opera. In fact, she can probably sing most of the arias in the standard repertoire, because her father taught them to her. Moreover, he taught her about rhythm, including the meters we don't encounter all that often. She can do "fives" and "sevens" effortlessly. 
THIRSTY: Let's not go there! Some of us have trouble just with eighth-notes ("twos") and triplets ("threes")!
PINCHAS ZUKERMAN: Well, she started counting in five beats to a measure – or even seven – when she was four years old. Her father understood how important these skills might be to her as she progressed in music.
THIRSTY: As indeed she did!
PINCHAS ZUKERMAN: Absolutely! When people hear us perform together, they can appreciate our understanding of the music and each other, as well as the content. Good ensemble play doesn't just "come from the air." Things need to be worked out, and it helps when two performers share a profound understanding of music. 
Of course, we also need to re-hash the details as we return to a given work, and that's the beauty of this art! For example, I played the Beethoven concerto a few days ago in Mexico, and I shall play it again shortly in Verbier. I'm looking forward to it, to hearing that sound from the orchestra, and working out the details again. I always strive to do something a little better with a given phrase than I may have managed the time before. It is exhilarating; it revitalizes my senses. I'll get to hear a given passage with a different horn player, and perhaps the sound will be different.
THIRSTY: And perhaps your own sounds will be different!
PINCHAS ZUKERMAN: I hope so! A violinist's tone is everything. Years ago I told a student that the right arm is the violinist's "bank account." Why? Because if you play better with the bow arm – the right arm – you'll make more money! And this advice has an enormous impact on my students, because 85% of what we do comes from the right hand – at least insofar as the quality of sound we project. Quite bluntly, if students don't have the bow arm, they're reduced to pizzicato, in which case they might as well switch to guitar. The great players – violin, viola, cello – always talk about the right hand.
Here's another interesting pedagogical point: If I ask students to verbalize – to put into words – what they've just done with their right hands, I find very few can actually articulate the skills they've applied. I want them to become more aware of what they're doing. Of course, there are hundreds and hundreds of aspects involved in producing a gorgeous tone, but when we actually hear it from a great performer, it always seems to emerge so easily and naturally. 
Now let me share something else I try to teach. Talented players must strive to attain the highest possible levels in their art. I am reminded of another thing Celibidache once told me: "Pinkie," he explained, "mediocrity is poison, so stay away from it." I've never forgotten this, and have passed the word on to my students. To this day, when I hear people pontificating on a given topic and can see they don't know what they're talking about, I simply walk out of the room!
THIRSTY: That must cut down on your concert attendance!
PINCHAS ZUKERMAN: Right! I go to very few concerts per year, and if I don't like what I'm hearing, I leave the hall. Of course, if I hear someone play well, I stay, because I want to learn something from the performance. 
* * * * *
THIRSTY: I suspect this leads us back to what you said earlier about some of today's conductors.
PINCHAS ZUKERMAN: Absolutely! There is such unbelievable mediocrity on the podium these days that it's poisoning not just the players, but also our society itself. I hate to keep repeating myself, but the bottom line is that the score is not going to change, so conductors must study the score. 
For example, even if I program something as familiar as a Beethoven symphony, I must come to that first session completely prepared. I know right from the start what I need to hear, what I need to do with the players, what adjustments the orchestra must make, and what bars, phrases, and passages we need to rehearse more carefully. I won't begin the first rehearsal just by playing the piece. Instead, I may talk to them for 25 to 30 minutes, and then we may warm up with a passage that is basically in scales for another five to ten, because these are so important. The key is to figure out how to work with an orchestra. It's really not that difficult, but one needs to spend time to learn how. 
THIRSTY: That's pretty basic stuff! But tell us more about your preparation.
PINCHAS ZUKERMAN: I recently conducted Mahler's fifth symphony for the first time. Well, long before that, I attended rehearsals of other orchestras; I even sat in with the second violin section, just to get a better idea of how it sounded from their perspective. I studied the score for almost a year! True, I had already conducted Mahler's works for many years and was certainly familiar with the fifth, but I had never studied the score and the parts the way a conductor must. I looked for "road signs" to tell me how to make what I wanted out of the piece. And this process, I am sure, made me a better musician – as a violinist and violist as well as a conductor. The information is endless, and it will echo some other time, even with another composer.
This is why it is so important for conductors to take out their instruments, study the parts, learn the entire scores, and listen to a lot of music! It's so wonderful to watch the truly great ones, like Riccardo Muti. I love to attend his rehearsals; I just sit in the back and observe what he is doing. I went to the percussion section and stood behind the timpani to watch Muti conduct Brahms' second symphony from there, and I thought, "Wow, this is good!" 
THIRSTY: Even with a work that familiar!
PINCHAS ZUKERMAN: Of course! This was after all my experience with that symphony, which I've conducted many times. It was a phenomenal lesson to see what Muti was doing and how the orchestra was responding to him – not at the concert, but at the rehearsal! 
THIRSTY: I've actually heard people talk about the "colors" he produces – "colorful sounds." 
PINCHAS ZUKERMAN: That's so relevant, and you can see why I learned so much at the El Greco exhibit!
* * * * *
THIRSTY: Indeed! I think you've "put that into words" most effectively! But speaking of words, what do you think about the way performers speak to audiences these days.
PINCHAS ZUKERMAN: To be perfectly candid with you, I don't like it. Rubinstein never spoke from the stage. Heifetz, Milstein, Fischer-Dieskau: they never spoke from the stage. Rubinstein finally spoke at his last concert in Carnegie Hall – after the fifth encore, and it was such a dramatic moment! He said "You have been my devoted public for 62 years. I've never spoken to you before. I'm now speaking to you for the first time, after all these concerts. I just want to say, 'Thank you very much!'" And that was it! It was beautiful. However, some of these people – including conductors – don't even seem to know what they're saying, and when I hear them rambling on and on, I want to throw up. Moreover, in a larger sense, it is insulting to the audience. The performer or conductor – worse still, the composer – is effectively "playing down" to them, and telling them they're morons, since they don't understand what they're listening to!
Now I should explain that sometimes we actually schedule a musical event in lecture format. If we take a Boulez composition, for example, we may discuss it for thirty to forty minutes and then play it. 
THIRSTY: But that's more of a "lecture-recital."
PINCHAS ZUKERMAN: Exactly! I've done these in many locations, and in that format it makes sense to talk. However, when we sell tickets to an event like that, the people know what they're getting. Otherwise, I think the rule should be, "just play it"!
Of course, it would be great if the audience wanted to come to us with questions afterward. Unfortunately, these days they're not even allowed to visit backstage because of security concerns. I would welcome the opportunity to shake hands and exchange a few thoughts, but we've reached a state that is against everything music should stand for. Sadly, I see no "quick fix," and no easy answers here.
THIRSTY: It's interesting you mention that. I can remember shaking hands with Rubinstein after a recital. He was at least 75 at the time, and he had a damned firm grip! I shook hands with Perlman, Ruggiero Ricci, Isaac Stern. The only one with whom I never got to shake hands was Glenn Gould. I got backstage, but he had a couple of heavyweight goons – bodyguards, I guess – blocking the way.
PINCHAS ZUKERMAN: Well, he wouldn't have shaken your hand anyway! 
THIRSTY: He was afraid a vigorous handshake might throw out his already injured back. But aside from Gould, most of them used to shake hands and chat for a short while. Now, however – as you pointed out – "security" preempts all other concerns. 
PINCHAS ZUKERMAN: It's not getting better. Look around the world, though – for example, at the horrible situation between the Israeli and the Palestinians in Gaza. You see all this enormous distrust on both sides. It took years to achieve a peace between Israel and Jordan. I think this one may take longer, but it will come, and it must. And when it comes, perhaps things will start getting better for all of us. Some people are indeed saying the proper things, but no one seems to be listening. Moreover, we have these different filters, whether it's called Democrat, Libertarian, or Republican; whether it's here, or in England, France, Russia . . . Perhaps we musicians can help people stop the madness by sharing our cultural heritage and the values by which we live. Here, too, the Internet can prove quite valuable, because we can spread things more quickly, and we are also able to cross borders.
I must append a personal note. When I was growing up, I never imagined that some day I would perform in Egypt or in Jordan, but I have done that. Yes, I've played in Jordan, too! And prior to 1989, Russia was pretty much a "closed door" under the Soviet regime. To be sure, we still have our differences, which are all over the news these days, but at least we can get there far more easily, and I've been able to travel to parts of Russia I would never have been allowed to visit before. The experiences have been phenomenal. The city of Kazan, for example, has had followers of three religions – actually considerably more than that – living in relative peace for over 400 years. Why can't they do that in the Middle East? Maybe we should visit Kazan and see what they're doing! In the broader sense, we should devote a little less attention to Putin and all his shenanigans. Kazan shows us what Russia is truly all about and some of the great tradition that has re-emerged. 
And then there is China. I've been able to tour there, and I have learned so much from the Chinese! But let me share with you an amusing anecdote that ties in with pedagogy.
The first time if went to China, I was told that all the ingredients we use to cook – from garlic, to pepper, to all sorts of spices – come from Szechuan. I began to wonder how I could possibly use this information with young Chinese students. At length I came up with the perfect metaphor. "For the right hand, I want Szechuan; the left hand, Cantonese." They started laughing, but they understood me! And after this many years, some of my former students have started using this with their own students – and it's still working! 
THIRSTY: You're a natural-born teacher.
PINCHAS ZUKERMAN: Well, I was taught and coached by the best, and let me tell you, between Galamian and Isaac Stern, and also the Budapest String Quartet, Eugene Istomin, and a number of others, I was very lucky. Remember also that I don't just go off to play a concert by myself. I work with others, and we eat, laugh, and cry together. I was also blessed to have had so many wonderful colleagues. That's what I try to show the kids, and that's also why I keep teaching. What makes all this so much better is the way we reconnect, sometimes years later, though as colleagues, rather than as teacher and student. For example, if I am rehearsing somewhere, I may get a call and one of them may wish to stop by. Afterward, we'll go out to eat, and I can ask them about the balance, intonation, phrasing, etc. It's so wonderful to get their feedback.
THIRSTY: "The wheel has come full circle" – though in a much happier sense! – providing just rewards indeed to an outstanding performer, conductor, and teacher. 
Thank you very much for those closing thoughts. If I may interpolate my own, I'm sure I speak for many musicians and music-lovers when I state that we shall anxiously await Pinchas Zukerman's book. Please don't keep us waiting too long!
Links:
Pinchas Zukerman (and Zukerman Trio)
National Arts Centre Orchestra (NACO)
Royal Philharmonic Orchestra
Manhattan School of Music
Lenny Cavallaro's Profile at Stay Thirsty Publishing
Lenny Cavallaro - Composer and Pianist and at Forton Music
Lenny Cavallaro at Broadbent & Dunn Ltd.
All opinions expressed by Lenny Cavallaro are solely his own and do not reflect the opinions of Stay Thirsty Media, Inc.