By James Dempsey
Worcester, MA, USA
---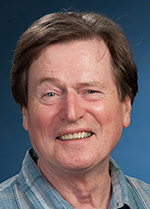 E.E. Cummings' stock as a poet has gone up and down over the years, both in academia and among general readers. We have seen the reaction of poetry-lovers to his work go from the initial extremes of the utter amazement, delight, shock, and repugnance he caused when his experimental poems first appeared in the Dial magazine in the 1920s to the more measured appreciation of his blending of traditional forms with an idiosyncratic poetic style, and further onward to the dismissive ennuyé response to him that I heard from a college student a couple of years ago: "Everybody's favorite high-school poet." Cummings poetry is so last-century, my dear.
But while the status of Cummings' verse may continue to rise and fall among readers, there is no doubt at all that the man himself continues to fascinate. Susan Cheever published the most recent biography, E.E. Cummings: A Poet's Life, earlier this year, which came just ten years after Christopher Sawyer-Lauçanno's E.E. Cummings: A Biography, which in turn was preceded in 1980 by Richard Kennedy's Dreams in the Mirror: A Biography of E.E. Cummings. The first biography was Charles Norman's E.E. Cummings: The Magic-Maker, published in 1958. There is even a book on his life and works for younger readers, E.E. Cummings by Catherine Reef (2006). On average, we're getting a new biography of Cummings every 11 years or so. Readers just can't get enough of him.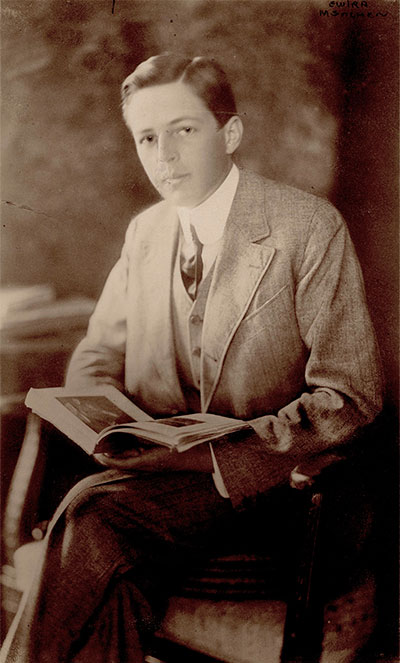 Scofield Thayer

E.E. Cummings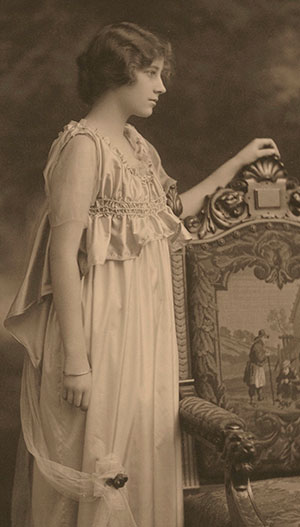 Elaine Orr
I witnessed the Cummings effect personally a few years ago while I was researching The Tortured Life of Scofield Thayer, my biography of the man who was, among many other things, editor of the magazine the Dial (which helped make Cummings' reputation), a collector of art, and the friend, patron, and cuckold of Cummings himself. During my research I came across a sheaf of poems sent to Thayer by Cummings around 1916. Most were early versions of poems that were later published, but one "(tonite", was wholly new. I wrote an article for The Awl about my discovery, which quickly went viral. The rapid spread of the poem through the web was no doubt aided by its controversial nature, in that it featured liberal usage of the n-word, so much so that the late film critic Roger Ebert, a Cummings aficionado, felt the need to write a blog defending his hero against charges of racism.
It was at Harvard, in the teens of the last century, that Thayer and Cummings became firm friends, and remained so until Thayer's mental breakdown in the mid 1920s, which removed him from public life. Thayer acted as Cummings' patron, paying him the then-princely sum of $1,000 for a poem celebrating Thayer's marriage to the lovely Elaine Orr. Cummings would later have an affair with this woman, a situation that Thayer not only tolerated but also even supported by giving Cummings money to squire his wife-in-name-only about town. At this point, the Thayers, while still legally married, lived amicably separate lives.
It was really no surprise that Cummings entered into a relationship with Thayer's wife. Cummings had had his eye on Elaine Orr from the moment he met her in Cambridge, where Thayer had brought his then-fiancée to meet his friends. Struck by the beauty of the young woman, Cummings wrote her during her final year at the finishing school she attended in New York and during her honeymoon with Thayer in California, evidently without Thayer's knowledge. She inspired many of Cummings' love poems, including "Puella Mea", his longest work.
Elaine would have a child by Cummings, and, after the Thayers were divorced, Cummings would finally marry the woman he had sought for so long. But after only three months, Elaine informed Cummings that she wanted a divorce. Cummings was deeply traumatized by the experience.
During the early days of my research I saw the Cummings of this period as a young man on the make, latching onto Thayer for his money and onto Elaine for sex, and no doubt there is some truth to this view of Cummings, who was certainly ambitious. But by the end of my researches (it took me almost ten years), after having read so much of Cummings's writing, both published and unpublished, it became obvious that the poet was, in fact, passionately fond of both Scofield Thayer and Elaine Orr. Always a prolific writer and artist, Cummings' creativity seemed to become even more intense under the influence of this oddest of couples, and he cranked out poems dedicated or addressed to both of them (the vast majority to Elaine) and drawings and portraits of Thayer, whose refined, Byronic features Cummings found intriguing.
One of the poems Cummings wrote for Thayer, the Petrarchan sonnet "S.T.", was produced when the Thayers were apparently still a happy pair and their marital arrangements still largely orthodox. Typically, the poem speaks as much of Elaine's beauty as it does of the putative addressee, but there is no doubting the depth of feeling Cummings has for these two people, who would play such major roles in his life and his career. After warmly praising the couple, the poem turns to the subject of  "that unspeakable fellowship of Art" and suggests the compromises and sacrifices that must be made for the sake of art: the addressee's soul "dost ... pervert" itself toward art, and the speaker's own heart forsakes its human owner for "the sensation of eternity." Romantic, yes, but authentically felt.
In 1959, Cummings visited Thayer's hometown of Worcester, Massachusetts, to participate in a celebration of both the Dial magazine and the Dial Collection, Thayer's mostly modernist art treasures then held at the Worcester Art Museum (they are now at the Metropolitan Museum of Art in New York). At that time, Thayer had been out of the public eye for 35 years or so, and Cummings had not set eyes on him for about the same length of time. Cummings was famous, Thayer all but forgotten.
Link:
James Dempsey's Profile at Stay Thirsty Publishing
All opinions expressed by James Dempsey are solely his own and do not reflect the opinions of Stay Thirsty Media, Inc.