#48
By Sarah L. Myers
Editor-in-Chief
New York, USA

It's my favorite New York City bar, my favorite New York Dolls song, and now it's my favorite way to get trashed.
Glamdammit Trash…
Dig out, New York! When your only reprieve from the elements is a trip to TORONTO, you know it's been one hell of a winter. After months of holing up, the Buena Vistas dusted themselves off only to get doused in the glittered debauchery that is Glamdammit!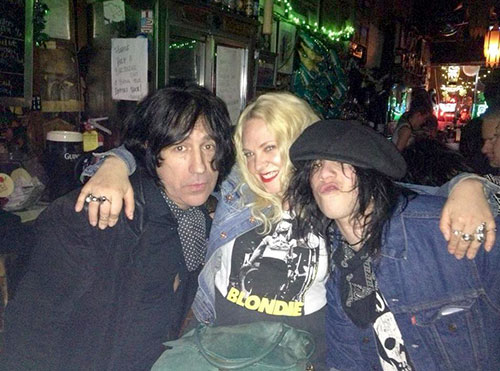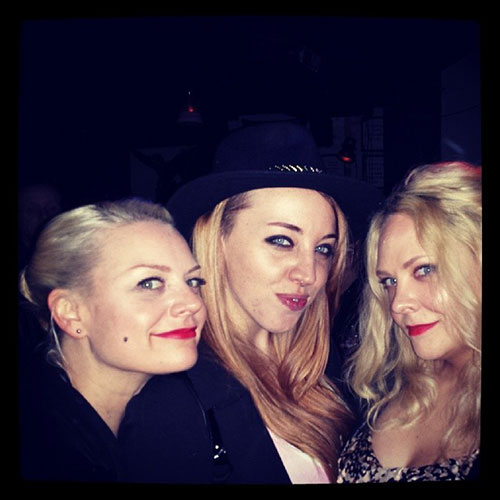 This regular party, helmed by Twigg Von Wunderkind, combines everything I love about New York City. It's Coney Island High for the 2014 punk set. From my beloved Bowery Boys to this weekend's Motorhead tribute, the stage at Glamdammit always delivers. Its American flag backdrop lends an MC5/Motor City rock n' roll punch to a Williamsburg street already anchored by Trash Bar and Clem's. Basically it's headquarters for the gang, and if it's too cold at Coney Island, you're sure to find us at Grand Victory.
This weekend served a double dose of punk rock. Sam Hariss, bassist for the Bowery Boys, manned the DJ booth and kept us all dancing in heels to Hanoi Rocks and The Heartbreakers. I've spent many a night welcoming 4am with Sam and this one was no different. Closing Clem's, we headed down to The Counting Room for after-hours cocktails (with a side of leftover Cuban sandwiches from a wedding held earlier that night!) before Slagle and I hit a bodega in Spanish Harlem for take-home nightcaps. We finally called it around 7am, bleary-eyed and counting down until the rewind.
The night's biggest surprise was my discovery of The Flies, featuring lizard-like, slim-hipped frontman Christian Dryden, and the superb Motorhead tribute band, Murder One. It's my scene, it's my people, it's my Trash home away from home! Next up is my directorial debut - the documentary feature "Scatter My Ashes at Glamdammit"! (wink)
Even more Brooklyn Trash…
We definitely stuck to our theme this week! It was all Brooklyn all night as the unbelievable menswear designer Robert James launched his eponymous shop in Williamsburg April 3rd. Sailor Jerry provided the cocktails while Thirsty friends Prospector ripped out the rock n' roll. Proving the only thing that's changed in my favorite band is the lineup (badass Dave Ross now mans the bass), Prospector absolutely killed the packed room with aggressive versions of "Breaks My Head" and "Red Eyed Love". I cannot wait for these guys to release a new record. There's no excuse for missing a Prospector show, and Thirsty will hold down the front row for the rest of the summer. Now if we could only get them out to Freak Bar…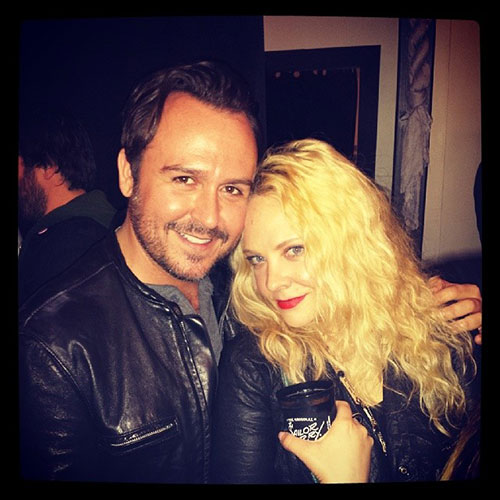 With the sun finally peeking out from newly-blossomed trees, it's Thirsty season in my city. Opening day at Coney Island is just around the corner, The Adicts arrive in town next month, and I'm already prepping my look for Mermaid Parade. I'll be greeting the summer fresh off a trip back to Europe - ten days in London and a jaunt over to Amsterdam for two days of madness. I'm already Googling punk bars!
So until next time, stay Thirsty, keep rocking, and we'll be seeing you at the show!


Link: