By Lenny Cavallaro
Methuen, MA, USA
---
Leonard Slatkin, Music Director of both the Detroit Symphony Orchestra and the Auditorium Orchestre National de Lyon (France), has enjoyed an immensely successful career. He has over one hundred recordings to his credit, and these have garnered sixty-four Grammy nominations and seven Grammy awards. He is also the author of Conducting Business: Unveiling the Mystery Behind the Maestro, and has plans for at least two additional volumes. He has championed the cause of modern music, working closely with a number of contemporary composers, and he has been actively involved with the education of young musicians as well.
I caught up with the maestro recently and enjoyed a delightful conversation with him, covering a number of topics. I must state at the outset that I was amazed by his candor, numerous self-effacing comments, and sincere humility.
THIRSTY: I'd like to begin with a biographical note from your 2012 publication, Conducting Business: Unveiling the Mystery Behind the Maestro (Amadeus Press). You were effectively assured of victory had you entered the international competition to determine an assistant conductor for the NY Philharmonic. This was back in the 1960's, when Leonard Bernstein was at the podium and arguably at the height of his popularity (via the Young People's Concerts, which ran on CBS from 1958 to 1972). Essentially, you "turned him down." Did you ever fear repercussions in your career? Also, what are your thoughts vis-à-vis competitions for conductors?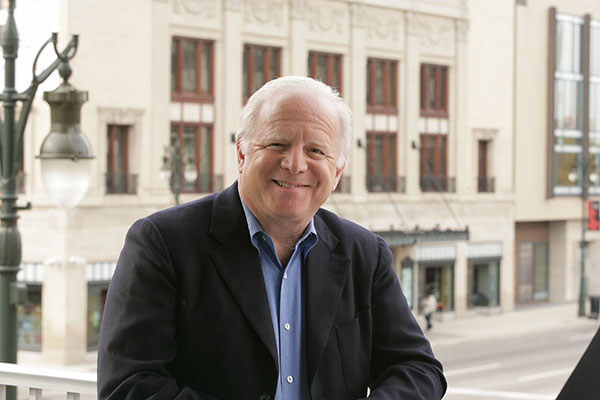 LEONARD SLATKIN: At the time, I was still a student, and I really hadn't thought about my career. I had a number of options to consider, beginning with getting drafted! I might have been in the army, in which case I would have been an arranger for NORAD. I was also offered the opportunity to become the assistant conductor at St. Louis, and I had this chance to go to the Mitropoulos Competition. The latter, however, I had to turn down, because I simply did not want to be in a position that I hadn't earned legitimately. No, I didn't really "think about it" all that much. It bothered me; it disturbed me. I realized I could win the competition not for what I could do, but simply for who I was. I found that notion annoying. I should append that to this day I generally recoil at the idea of competitions as the way to "spot a talent," even though I'm involved with one – the Van Cliburn Competition. Moreover, there will be an announcement fairly soon about my relationship with that organization, and it will become clear why I have chosen to accept it.
Competitions are arguably more suited for athletics, and the similarity dissipates pretty quickly. Of course, we "play" music or some sport, and the competitor is deemed only as "good" as he is on that particular day. However, we really need the "long-term" to be able to judge, particularly with a conductor. How does the individual relate to the orchestra? Other questions arise as well – knowledge of the score, technical command, and ability to garner the respect of the orchestral musicians. It's really pretty difficult, if not impossible, to tell that in a conducting competition, and I hope I never have to be in the position of judging one.
Of course, I do have to judge other conductors, especially when we audition assistant conductors, but usually I can start that process during the course of an interview that takes place. Obviously, one needs to be able to conduct and relate well to the orchestra, but I want to see what other things the applicants bring to the table – communication skills; whether they write well and speak well; the ideas they may have for educational programs:  in other words, the "total package." However, these intangibles are not what judges score, and so I'm decidedly not a fan of conducting competitions, since I feel I can't really learn anything substantive from them.
THIRSTY: I agree. In fact, I am reminded of Arthur Rubinstein's famous quote, "Competitions are for horses, not people." 
LEONARD SLATKIN: I suppose that for some it's a necessary evil. There are those who attune their entire mentalities toward the objective of winning a competition. However, what do they do for the rest of their lives?
THIRSTY: A good point! And, as we know, some of the competition winners have "bombed," while some of the "losers" have gone on to enjoy good careers.
LEONARD SLATKIN: Quite true.
THIRSTY: Returning to the book, I was rather surprised by the way you also mentioned a few less-than-glowing moments. Among these were your stint at the National Symphony and the problems with La Traviata (and soprano Angela Gheorghiu) at the Met. The self-effacing one-liners aren't all that unexpected, but isn't it a little unusual for conductors to be so candid about their professional disappointments (for want of a kinder word)? And before you answer, I must tell you I loved this one: "Finally, remember that out of one hundred musicians, eighty of them think they can conduct better than you and, quite probably, twenty of them can."
LEONARD SLATKIN: Well, let me expand on that excerpt. During my last rehearsal in St. Louis, I asked the orchestra whether there was anybody – after all these years! – who wanted to come to the podium and try to show me what I looked and sounded like when I conducted. Two people actually took a shot at it, and it was really very funny. I stared at them, thinking, "Really? Am I like that? Is that the expression on my face when I conduct? Are those my gestures?" It was truly a lot of fun. Of course, those two people would not necessarily have been the best musicians to conduct the orchestra – in fact, I could think of a couple of others who might have done far better – but at least they weren't afraid to come up and effectively to say, "Look, Leonard. This is what we've seen over all these years!" I really enjoyed it.
However, I should note that many of us came up through the ranks by way of the orchestra. I was a pianist, but I was also a violist and played in orchestras. I knew what it was like to sit there thinking, "Hey, I can do this symphony better than that guy." In fact, that's probably why I do what I do! I honestly felt I could do a better job of communicating ideas to an orchestra, and hopefully there are still enough people out there who think they can do a better job than I can.
THIRSTY: That's a dubious contention, but they're certainly welcome to think so!
LEONARD SLATKIN: . . . as they surely do.
THIRSTY: Returning to my observation, though, I was somewhat surprised by your candor. You certainly did not seem at all inclined to "shy away" from those bumps along the road.
LEONARD SLATKIN: Well, what would be the point in trying to pretend they never happened? If I'm going to extol any virtues in such a book, I have to be comfortable in acknowledging any fallibility as well. I hope it will be instructive for the readers, particularly those who might be considering the profession (or thinking about it), to realize that more than likely there are going to be these pitfalls, which can occur early, in the middle, or late in someone's career. In fact, I'm sure that along the way I'll encounter another couple of glitches! One has to be prepared for these things, even as one sometimes has to be prepared to wait ten, fifteen, or even twenty years before a career gets off the ground.
THIRSTY: Fortunately, musicians often enjoy long careers. Speaking of longevity, I understand you were in Warsaw for the festivities marking the 80th birthday of Krzysztof Penderecki late last year. What can you tell us about the importance of this composer?
LEONARD SLATKIN: When we think about people like Lutoslawski, Serocki, and others who moved away from the romantic traditions of their predecessors, we see that they forged new paths that were somewhat at odds with the "party thinking." Certainly in Penderecki's case that was absolutely true, but since most cultures express themselves through their art, this was a way to speak up on behalf of certain freedoms people weren't generally allowed to express. In particular, I must point to Penderecki's use of aleatoric elements during the 60s and 70s. This was critical to most Western ways of thinking and subsequently adopted by many composers. Then, toward the middle of the 1980s, he became a neo-romantic, starting perhaps with the first violin concerto and moving forward to the religious works he has been writing lately. He certainly influenced people of my generation; we had not encountered music like this before, and we saw and heard a voice like no other we knew. Perhaps today it would not be as unusual, but at the time it was positively shocking and stunning. Penderecki's influence on what is now at least two generations has been well documented, and that, alone, places him in a very rarified group of composers who indeed changed the musical landscape.
THIRSTY: Would you care to mention other important composers who have been influenced by Penderecki?
LEONARD SLATKIN: I could point to many who were active in the 70s and 80s, including John Corigliano, who borrowed extensively from Penderecki's techniques. Whether this was intentional or not is another matter, but the whole idea of exotic blocks of sound, "passing" time (without the beating of time taking place), more flexibility in terms of the rhythmic structures of whole pieces . . . He was not in those days concerned with how long an event took, just as long as it expressed itself – or at least, that's what he told me. All in all, it's hard to imagine any composer writing in the 80s, 90s, and into this century who didn't experience some sort of important development because of what Penderecki did.
THIRSTY: One of Penderecki's students was Cindy McTee, who studied with him at the Yale School of Music. She is also your wife! How does the institution of marriage work for a conductor and a composer?
LEONARD SLATKIN: Very well indeed! She has a champion in the house, and I have my own composer-in-residence. Cindy and I have known each other through her music for a very long time. A few years ago I was in Dallas; she was teaching at North Texas State, and we reconnected.
Some might feel that a degree of nepotism arises when I play her music, but in fact, I have been performing Cindy's compositions for about thirty years, and there is no reason to stop. The DSO recently released a Naxos disc with four of her works, and now we also get to go to CD signings together.
THIRSTY: Of course, we should mention that you are a composer, yourself. You have enjoyed some success on the creative side as well, notably with The Raven (based on the poem by Edgar Allen Poe), a work for narrator and orchestra that featured none other than Vincent Price.
LEONARD SLATKIN: Well, for the most part I've written "occasional" pieces – i.e., works that are intended for a specific performance, on a specific day, and/or at a specific place – and very rarely have I thought that any of this music might transcend this single occasion. However, recently things have started to change, and a few of my works have in fact been played several times. I'm writing a composition right now for six solo woodwinds and strings. I have already placed it on the program for a couple of orchestras, and some people have seen it and expressed interest in it. I'm also going to write a piece based on the little waltzes taken out of Mahler symphonies, which I'll recast a little, of course, and I'm doing a fantasy on John Williams' television themes. However, none of this is with the conscious hope that any of this music will ever be performed on a regular basis. I'm writing because I want to, and it has been immensely enjoyable to get in touch with my creative side.
It is important to remember that performance is a "re-creative" art. As conductors, we take the music someone else has written and tell people what we would like to do with it, how we interpret it, and how we believe it should be played. However, it is an entirely different matter to pull original material out of mid-air, creating something from nothing. Nevertheless, I want to encourage all musicians, not just composers, to take a stab at writing anything, whether it's the cadenza to a concerto, a short piece for oneself, or something larger. The whole act of creation is markedly different from the re-creation most of us are used to, and it's good to put oneself in touch with it, if only to appreciate the struggle or the ease with which composers have produced their art.
THIRSTY: Well . . . sometimes it's a little of both!
LEONARD SLATKIN: Absolutely! With one look at any manuscript – one of Chopin's, for example, or those of many others – we can recognize this battle the composers seem to have had within themselves. Yet then, by contrast, we sometimes see the relative ease with which other composers wrote. Note the way "it just flowed" for Haydn, Mozart, and others. It's absolutely remarkable, but ultimately they all found their way through the compositional process.
THIRSTY: As you seem to have done on numerous occasions, yourself! One of those works is a concerto for two cellos.
LEONARD SLATKIN: Oh, yes. I wrote that for my mother and brother.
THIRSTY: Indeed, but wasn't it also performed by Yo-Yo Ma and Sol Gabetta?
LEONARD SLATKIN: That's right; it was for my final concert in Washington with the National Symphony. That particular week we had Sol for the regular concerts, and then Yo-Yo kindly agreed to come and join us for the last show. I believe he first performed Bloch's Schelomo, and then the two of them did my piece. What can I say? It's O.K. It's not my best composition, but it's all right, and now there's some interest in it from others. I really don't know what I want to do with it.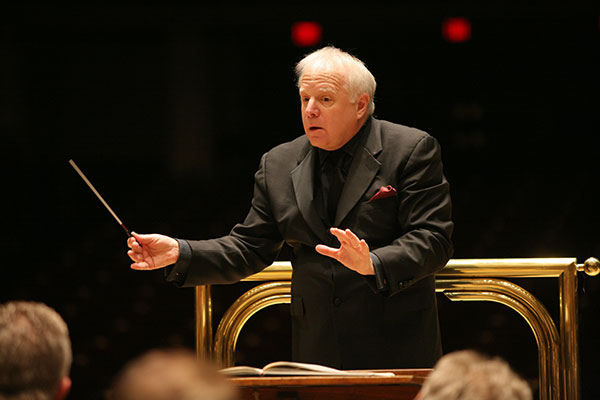 THIRSTY: And you've also written for string orchestra?
LEONARD SLATKIN: Yes, I have. And I've composed string quartets. In fact, when I was young, I wrote several of them, but they're all terrible.
THIRSTY: Oh. The reason I asked is that it might be easier to get something for string orchestra published, since it's so difficult to interest a publisher in anything for a full-sized ensemble.
LEONARD SLATKIN: No, these are just "the sins of my youth." I'm really not interested in publishing. In fact, it's more than likely I'll simply self-publish the pieces I'm writing now.
THIRSTY: That's what a lot of composers are doing these days.
LEONARD SLATKIN: . . . and I don't even consider myself a composer! I write these pieces for my own enjoyment, and program them with the expectation that I'll be the only one performing them – no one else. I just have fun with them.
THIRSTY: That's wonderful in its own way. Hell, maybe if I could still play the piano, I wouldn't think of myself as a composer!
LEONARD SLATKIN: Well, for me it's true. I mean, if I go back all those years and reflect on the options I had as to which career path to follow, one of them was indeed going to NORAD as an arranger. That road might very well have led me to a career in composition, writing for motion pictures, etc. Clearly, composition was on my mind when I was very young. Now, however, it's just a side interest that I try to indulge every once in a while, though only when I have time.
THIRSTY: Indeed. And the other horrible thing you mentioned was self-publishing. Sadly, these days so many composers do absolutely nothing else, since it is so difficult to get a foot in the door of any music publisher. If one has written just a handful of songs or piano pieces, it's as good as a kiss-of-death, since no one will look at them.
LEONARD SLATKIN: Well, it depends on one's connections. However, it's also excruciatingly difficult for the publishers these days. I don't even hear from most of them anymore. They used to send me scores, tapes, and other materials, but this is no longer the practice. Effectively, then, the only person who will advocate for the composer is the composer! So if I get it into my head to call Joe Schwantner and say, "Hey, I need a piece," he'll just say, "Sure, I'll put it on my disc drive and shoot it out to you." It's really much easier this way.
THIRSTY: That's quite true. I'm not at all sure it's a good thing, but it's definitely true.
LEONARD SLATKIN: I feel composers just have to find their way. Sadly, I sense that they are getting more and more frustrated by the nature of the publishing industry itself.
THIRSTY: Frustrated? That's an understatement! I can tell you very candidly that I'm one of the lucky ones. I'm extremely grateful that all my wind music is published, and all my string music is published. However, I have yet to get one note of my piano music, which is by far the majority of what I've written, into print. And unlike you, I don't write for orchestra, so it's a daunting prospect!
LEONARD SLATKIN: It's all about exposure. If I were actually an active composer, I'd be using every possible social networking device. I'd be up there on Facebook, on YouTube . . . all that stuff. I would get every piece of information about my music out to the public – excerpts, anything! Why? Because someone is going to stumble upon it, or go "phishing" for it naturally, and that someone will get interested. The publishers don't do that, but the individuals do!
THIRSTY: Oddly enough, this is also the case in the literary world. Publishers seem to have concluded that "marketing" is the sole headache and problem of the author. In fact, these days, publishers are less interested in the quality of the writing, and more interested in the platform – i.e., the various means by which the author will be able to spread the word about his book. Even when they do accept a manuscript for publication, their attitude seems to be, "Now, if you want to publicize this book, go ahead!" But speaking of books, I understand you have two more on the way!
LEONARD SLATKIN: That's correct. However, I might actually end up self-publishing my next one, which would be considered something of an instructional book or textbook. That's because the content of the work – conducting – would be so specialized that I can probably control it better than a publisher could. We shall see; I'm really not far enough into the project to know whether that's an option or not.
THIRSTY: And the one after that?
LEONARD SLATKIN: The third volume actually has a tentative title: Unfinished Business. As you can tell, it relates to the first (Conducting Business) –
THIRSTY: . . . with a neat allusion to Schubert's famous symphony thrown in!
LEONARD SLATKIN: Like my earlier book, it will have several elements. One section will involve reminiscences of artists I have worked with – soloists like Nathan Milstein, Arthur Rubinstein, Isaac Stern, and others. There will be anecdotes related to music. I'm also going to take a shot at presenting the ten pieces I love to conduct the most, and explain why. Other people seem to avoid that.
THIRSTY: Only ten?
LEONARD SLATKIN: Yes, it will be a "top-ten" list, like the ones everybody seems to enjoy. However, I shall approach the catalogue very differently. This won't be my ten favorites, but rather the ten compositions that have given me the most professional and artistic satisfaction as a conductor. I suspect I'll surprise people, too, since some of these will probably not be the "obvious suspects," but we shall see.
There will also be some more challenging sections in this forthcoming volume. I'd like to discuss some of the topics I avoided in Conducting Business, including labor strife in the music industry and the process by which we hire people to play in orchestras. I also plan a chapter on the strengths and weaknesses of music journalism. I have already written a good chunk of this book, but it is still a work-in-progress.
As you can tell, I'll be pretty busy for the foreseeable future. I'm composing music, writing a couple of books, and then there's the "regular" career, the conducting part, which I still love and enjoy. I am privileged to have two great orchestras to lead, though I'm limiting my guest conducting considerably. This will be the final summer in which I'll do any guest conducting at all. After that, it will just be my own orchestras, plus five or six weeks of guest appearances during the winter season.
I want to take the time to enjoy parts of the world I haven't seen yet. Many times I have been in a given physical location, but because of the schedule – the scramble to the hotel, off to rehearsal, the concert, and then the frantic race to catch a plane to another location – I haven't actually had the opportunity to partake of the intrinsic values of those communities. I'd like to indulge in this luxury and travel with my wife. After all, I'll be 70 in September.
THIRSTY: I can certainly respect that – and I'm not so far behind you! But meanwhile, before we put you out to pasture . . . You currently serve as Music Director of both the Detroit Symphony Orchestra and the Auditorium Orchestre National de Lyon. How different are these ensembles, and how difficult is it to wear two hats? You will also guest with the Chicago, Pittsburgh, BSO, and (of course) the St. Louis, where you enjoyed so much success. How do these appearances compare to performances with groups you formally direct?
LEONARD SLATKIN: First, I must explain that it is far easier than most people may think to direct the two orchestras. To begin, the two ensembles are not in any sort of competition with each other. Detroit is a private orchestra, like all orchestras in the United States. Lyon is a State-sponsored orchestra. The fund-raising I do in Detroit involves corporations, foundations, and individuals; in Lyon, it's purely a matter of going to city hall. So as far as working on the budgets, that part is very different, and I don't need to think about comparing them. However, in neither case do I have any interference from board or government structures telling me what to do, or what I cannot do. As music director, I am able to program freely, trying to take into consideration what the public needs and what it wants – and trying to balance them.
Ironically, because I have these two orchestras, I am actually able to reduce my traveling schedule. If I had only the Detroit Symphony, I would do my sixteen weeks here, but the remaining twenty weeks or so of the season would be on the road, as a guest conductor, sometimes appearing in a different city every week. I did that for a while and soon tired of it. Now, with another fourteen weeks in Lyon, I have only a very few weeks during which I need to get on a plane for a concert, and it's much easier.
THIRSTY: That never even occurred to me!
LEONARD SLATKIN: Well, think about it. The pressures of getting to the airport on time, getting bags checked – and hoping they arrive at the same location I do – hotel accommodations . . . This way, I can also build two orchestras, which I find far more gratifying. I can share some of the repertoire, allowing for both their similarities and their differences. For example, we both did Mahler's Symphony #4 this season. It was fascinating to observe the way the two orchestras played certain parts of these similarly and other parts quite differently.
THIRSTY: Nevertheless, Detroit to Lyon, plus guesting with Boston, Chicago, Pittsburgh, St. Louis . . . It seems to me you still do a ghastly amount of traveling.
LEONARD SLATKIN: Well, perhaps that's true, but it used to be a great deal worse.
THIRSTY: . . . because you've cut down on the guest appearances. That brings us back to the last question. How different is it for you to "guest," as opposed to serving as a music director for your own orchestras?
LEONARD SLATKIN: For the most part, my guest conducting is with orchestras I know. I am acquainted with many of the musicians and, of course, the administration. In fact, it is actually rather easy. I come in with the programs I've designed, and with absolutely no administrative responsibilities. All I need to do as a guest conductor is "connect" with the orchestra as quickly as possible and get a good result for the concert. I teach them the music and the things I want to do with it, and I adjust for some of the things they may do. Thus, guest conducting is by far easier.
Demands on a music director, by contrast, are much more severe. One needs to have the mentality, the stamina, and sometimes even the "stomach" for it. It can be rather rough. It is extremely stressful to encounter a situation in which one may need to terminate a musician. Similarly, one may be at loggerheads with an executive director, artistic administrator, or the board of directors. Indeed, one needs to be a diplomat, a politician, a psychologist, a mother, a father . . . everything, in order to run an orchestra. The guest conductor, by contrast, shows up, serves for that week, and leaves town.
THIRSTY: I understand that when you guest with the Pittsburgh Symphony, you also try to work with the youth orchestra.
LEONARD SLATKIN: I enjoy working with young musicians, and yes, I plan to work with the youth orchestra in Pittsburgh when I'm there.
THIRSTY: Let's expand this topic considerably and discuss your ongoing commitment to music education. You are still on the board of the Manhattan School of Music, and you were previously director of the National Conducting Institute (2000-09). You founded the Youth Orchestra of St. Louis, which continues to flourish to the present day. You have also served on the faculty of the Jacobs School of Music (Indiana University) and the Juilliard School. What is your sense about music education today and the opportunities for talented young musicians going forward? I'd also like you to pick up on your article, "That Other Musical Minority," published in the Huffington Post this past January.
LEONARD SLATKIN: Let me start with your last question. I'm writing the sequel to that piece right now. I've chosen the sixteen orchestras with the highest budgets in the country. Unfortunately, three haven't yet announced the complete schedule for next season, so I don't have all my data, but with the thirteen that have, the numbers have not improved very much at all.
However, I have added some other considerations to my initial one, age. How many women will appear during the course of the season? That's getting a little better in a couple of cases, but not really enough. More discouraging is that once again, I see no black conductors garnering these guest-slots, unless it's for a program devoted to African-American music or involving artists who are also black. The startling statistic is that a number of orchestras will have some guest conductors who are under forty-five, but for the most part these are not Americans. It is therefore not about age, but rather the question of whether we are doing enough to identify and nurture our own talent here at home. My original article noted with regret how there were so many of us coming up in the 70s and 80s, and we now seem to outnumber the ones who should be coming up today. I raise this issue not out of nationalism, jingoism, or patriotism, but rather because it seems to me we are ignoring what we have right in our own country. I am going to advocate that artistic administrators travel the country, observe assistant and associate conductors, and tell their music directors about the ones who may be the "right ones" to "discover" as talents. Orchestra members themselves, the musicians, should also play a more active role, and need to share with other orchestras the ones they see who might be worth keeping an eye on. Perhaps through simple consciousness of and attention to this matter, we might be able to improve the situation.
THIRSTY: Let us hope so!
LEONARD SLATKIN: Of course, education is also a factor here. Schools have to reach out and start drawing talent from all sectors of musical society.
THIRSTY: Aren't things rather discouraging for music students these days? This becomes painfully obvious when we take a look at any good school of music, particularly when we consider instruments like piano and violin. We see so many wonderfully talented young musicians who play extremely well, yet the harsh reality is that not all of them are going to have careers in music, and by this I mean as soloists, in orchestras, in academia . . . Who knows what they'll end up doing, but it almost surely won't be in music!
LEONARD SLATKIN: Is it discouraging? I suppose it is. We all have aspirations, but for the majority of those in music, life doesn't necessarily unfold the way it was supposed to. Therefore, even from an early age, it is important for people to consider what options they may have. Whenever I talk to a young people's orchestra, I spend the last rehearsal discussing this very subject. I tell them not to limit themselves, and not to think, "If I don't become the next Yo-Yo, I'm going to kill myself." Instead, I hope they'll consider questions like, "What other options do I have to satisfy my own interests?" This is a vital consideration for everyone, even that rare musician who actually could become the next Yo-Yo. After all, will he or she actually be able to handle it? Young people really don't know.
Yes, an incredible number of amazingly talented musicians are going into conservatories and music schools around the world, and most will not have careers. There are fifty million piano students in China, but there are certainly not fifty million Lang Langs! Reality has to creep in, even though we should never want to quash anybody's dreams – at least not a youngster's. That is why I hope we'll see more candid discussion of alternatives to careers as a soloist.
THIRSTY: I wish you and I had had this talk when I was in graduate school!
LEONARD SLATKIN: Someone should have had it with me, also! However, I was very fortunate. I knew where I wanted to be, and somehow it worked out. For most people in music, though, it does not. And even then, I had backup plans. I knew that if it didn't work for me as a conductor, there were other things I could have gone off and done.
THIRSTY: Sometimes, even when things appear to work initially, a change of circumstances can drastically upset the equilibrium. You are aware of the demise of the City Opera of New York, and we have certainly seen orchestras folding. Do you think we might see more chamber orchestras – groups as small as seven to ten, and going up to perhaps two to three dozen – as a cost-cutting device?
LEONARD SLATKIN: No. My crystal ball tells me we're not out of the woods yet in this country, or in Europe, or even in Asia. Sadly, we'll continue to see some brutal reductions. Just recently, Pittsburgh announced that it would have to drop seventeen of its staff members, and other orchestras may need to take similar measures. Here in Detroit, we had to serve a solid dose of reality. We signed a contract eight months in advance (before the old one expired), because they had learned from the last time around (i.e., the 2010-11 strike) how to "get it right" – how to be open and honest with everyone, and explain, "Here are the numbers, and this is the best we can possibly do" – and it has worked out perfectly well. However, I still see trouble on the horizon, because some orchestral budgets are so high that the public can't support them. What's going on at the Metropolitan Opera? They can't fill seats anymore, and they're going to find themselves in big trouble! Yes, the City Opera is gone, and we almost lost the Minnesota Orchestra – and who knows what will happen there? Usually, when an ensemble comes back, there is an initial euphoria, but will they be able to sustain the enthusiasm over the course of the next five years? It's hard to know, since there are surely a lot of bitter feelings just beneath the surface.
Nevertheless, I am optimistic, because we turned it around in Detroit, and if we can do it, every other place should be able to find a way to manage. They'll have to figure out what is best for their own communities, because no orchestra should ever forget where it lives. It serves no purpose to claim, "We're big on the international circuit," because most of the time an orchestra still carries the name of the city in which it resides. That should be the top priority for every ensemble – to take care of its home base first. Anything garnered after that is the "gravy," but they must first make sure of the "meat and potatoes" part.
As for a move to smaller orchestras, I really don't see that developing. What might happen, though, is that larger orchestras will start breaking down into smaller ensembles as a means to service different parts of the outlying community. We do that here, as do other orchestras. We'll break down into components of chamber orchestras, particularly to play in venues that simply can't accommodate a full-sized group of eighty-seven (or more) players. However, we never think in terms of taking things away from the smaller communities. Instead, our job is to do the things they cannot do.
THIRSTY: Among your numerous recordings, you did a four-CD set of the twelve "London" Symphonies of Josef Haydn. Have you ever done any of his tiny early symphonies – works that are indeed ideal for a small chamber orchestra?
LEONARD SLATKIN: Oh, sure. Of course, very few conductors have done all 104 Haydn symphonies, but I've probably played thirty-five to forty of them from different periods in the composer's life – certainly the "Morning, Noon, and Night" Symphonies, #6, 7, and 8, which are very important; the "Philosopher" Symphony, #22, is another great piece, as is the "Farewell" Symphony, #45. In fact, I must confess I find myself more drawn to Haydn than I am to Mozart! For some reason, Haydn strikes a more resonant chord with me. This doesn't mean I don't love Mozart – of course, I do – but given the choice between doing a Mozart work I don't know and a Haydn composition with which I'm unfamiliar, I'm probably going to choose the Haydn.
THIRSTY: I might not go so far, but I share some of your sentiments. I recently reconstructed an early Haydn clavier concerto – it's actually a "concertino," and we used to call works like that "toy concerto" when I was in graduate school. I discovered some absolutely magnificent qualities in Haydn, even early Haydn – passages that are so unique, so charming, so joyous . . .
LEONARD SLATKIN: Absolutely! In fact, you talk about "a world of invention"? More interesting to me is that Haydn and Schubert – who, of course, composed in very different stylistic idioms – were able to write so much! I do not know how, physically, they even had the time to put all those notes on the page. I cannot for the life of me figure it out. No one can write that quickly, and with that level of quality!
THIRSTY: Well, you've heard the old one about Schubert – how he went to bed with his spectacles on, so that when he dreamt the music, he could get up and start writing it without delay!
LEONARD SLATKIN: Ah, yes, those song cycles, and then the symphonies! But remember that he also wrote nine operas; musicologists, themselves, haven't yet determined the precise count, because he started a number of others. To me, Bach seems to have had an easier time, since with a decent portion of his music he just needed to put down a figured bass with a couple of lines over it. That, I can understand. But Haydn and Schubert were absolutely amazing in their inventiveness.
THIRSTY: Well, we can't minimize the creativity of Bach, but remember that he also had a labor pool of students writing out parts for him, so it was a little easier.
LEONARD SLATKIN: Exactly – while Haydn and Schubert were left on their own.
THIRSTY: Nevertheless, those two giants also left us a legacy, including a number of works you have recorded. However, I believe this year you also recorded a contemporary work with Anne Akiko Meyers – the Mason Bates violin concerto she premiered with you in 2012.
LEONARD SLATKIN: Yes! We premiered it with the Pittsburgh Symphony, and then we performed it with the Detroit, and we'll do it again with the Chicago. We actually recorded it last year (2013), back in September.
THIRSTY: This segues to the obvious related question – what is it like to premiere a new work? – and in turn invites several digressions, including the direction of so-called classical music today. How has classical music changed, as an art form?
LEONARD SLATKIN: First, let me suggest that if we could have the chance to go back in time and collaborate with the great composers we so much revere today, I cannot imagine a conductor turning down the opportunity! Whether it was Beethoven, Schubert, or even one of the "lesser" names – Hummel comes to mind – I would surely jump at the chance with any of them. I certainly wouldn't mind communicating directly with Hummel!
Now, I must concede that things have changed somewhat for me over the years. When I was younger, I performed everything I could get my hands on. Any experience I could share with a composer was valuable, and I learned a great deal. These days, two things happen. First, I tend to promote composers and play their music often in different places. Thus, if I go back to St. Louis time and look at the residencies of Don Erb, Joan Tower, Claude Baker, Joseph Schwantner, and others, I would not only play their music at home, but I would also take it out on the road. Moreover, I stay with those composers I work with regularly, whether it's John Corigliano, Christopher Rouse – whoever it happens to be, and Mason is another one. I guess if there has been a new avenue for me, it has been found in some of the younger voices – Jefferson Friedman, Du Yun, and a couple of others. These are the ones whom I have begun to include more often on my programs, because they represent different thoughts. My own musical tastes tend toward a more conservative musical bent, and I'm afraid I've never really been comfortable with what is sometimes called "academic rigor." It just doesn't speak to me – not that I don't admire it, be it Elliott Carter, Pierre Boulez, or whatever other idiom – but I simply can't get my head and heart around it. Thus, I don't want to program it, and would rather leave it to people who really believe in it and can conduct it well. In a sense, this is similar to performance of a Bruckner symphony: it's not that I don't respect the music (and I do play it occasionally), but I suspect I don't interpret it particularly well. Then again, I certainly do enough repertoire as is!
However, getting back to your question, I think the interaction between composer and conductor is critical, and I always learn something from it. More significantly, I think it is vitally important to present those works that I genuinely suspect will be around fifty to one hundred years from now. Whether it will be or not is another matter, but I firmly believe in those composers I support, and think they are invaluable to the future of classical music, whatever classical music turns out to be!
THIRSTY: . . . which, alas, we cannot predict. Realistically, we have no idea where this art form is going! Parting thoughts?
LEONARD SLATKIN: I'm not sure, but let me close with one prediction. I can fairly safely suggest that with the ongoing influx of performers, composers, and other creators coming from the Asian continent, we are going to see more and more music that combines these two cultures – Asian and Western. This is not all that dissimilar to what we saw between the Western European and Slavic communities when the latter came to the United States. Thus, whether it's Chen Yi, Zhou Long, Qigang Chen, or others, it will happen. Remember, these people are already making an impact, and they will influence the next generation of Asian-American composers, who are effectively working to establish their own identities. And what are they? Are they American? Are they Chinese . . . Japanese . . . Korean? I think we're going to see a truly brilliant blend of cultures coming to the concerto and symphonic repertoire in the years ahead. It has certainly already begun, and it will likely become more explosive, though in a good way, as we proceed in the next ten to fifteen years.
THIRSTY: . . . and Stay Thirsty readers will proudly note that they read it here first!
Links:
Leonard Slatkin
Detroit Symphony Orchestra
Auditorium Orchestre National de Lyon
Lenny Cavallaro's Profile at Stay Thirsty Publishing
Lenny Cavallaro - Composer and Pianist and at Forton Music
Lenny Cavallaro at Broadbent & Dunn Ltd.
All opinions expressed by Lenny Cavallaro are solely his own and do not reflect the opinions of Stay Thirsty Media, Inc.