By THIRSTY
New York, NY, USA
---

The Klezmatics: On Holy Ground
(Erik Anjou, 7th Art)
The Town Hall in New York City has a storied history in its support of the arts, education and public affairs. From performances by Rachmaninoff to Dizzy Gillespie and Charlie Parker to Whitney Houston, this theater has been in continuous use since 1921 and was designated as a National Historic Landmark in 2013. During its nearly 100 years, The Town Hall has distinguished itself by breaking new ground time and again. From the debut in 1928 of The Town Hall Endowment Series of classical music performances to its creation in 1935 of America's Town Meeting of the Air to its 25th Year Retrospective of the music of John Cage, The Town Hall has boldly created venues that have became longstanding traditions in the arts. It should be no surprise that The Town Hall will continue its leadership by presenting the first-ever Newish Jewish Music Festival in March 2014 in association with the World Music Institute. Designed to celebrate contemporary Jewish and Israeli culture and music, the Festival will not only present a World Premiere concert by John Zorn, but also bring together Grammy-winning artists the Klezmatics and Grammy-nominated pianist/composer Arturo O'Farrill.
The Town Hall
John Zorn is an award-winning American composer, arranger, producer and multi-talented musician. His work spans genres from avant-garde to jazz from experimental to classical and from rock n' roll to klezmer that celebrates the richness of Jewish musical heritage. On Wednesday, March 19, 2014, Zorn will present the World Premiere of John Zorn's Masada Book Three: The Book Beriah, the newest addition to his two-decade series entitled Masada Book One and Masada Book Two: The Book of Angels that comprise over 600 compositions. The debut of his Masada Book Three will feature 20 new compositions performed by 20 different bands and more than 50 musicians that include guitarist/composer Marc Ribot, Grammy-nominated Uri Caine, Grammy-winners Frank London and Matt Darriau and Independent Music Award-winner for Best Song and Best Album Sofia Rei.
Grammy-winners the Klezmatics are celebrating their 25th year together and will present Havana Nagila, on Sunday, March 23, 2014 on the second night of The Town Hall's Newish Jewish Music Festival. Formed in New York's East Village in 1986, the Klezmatics are known for their redefinition and revitalization of Jewish traditional music as captured in a documentary about them entitled The Klezmatics: On Holy Ground that chronicled their history and impact. Havana Nagila aims to explore the commonalities between Jewish and Latin music – think Jewish wedding dance rhythms meet the merengue – and is dedicated to a broader interpretation and intersection of these two musical cultures and traditions.
Arturo O'Farrill's "Song For Chico"
Klezmatics' "Dybbuk Suite"
In keeping with this exploration of the nexus between Latin and Jewish traditional music, Grammy-nominated Arturo O'Farrill, the leader of the Afro Latin Jazz Orchestra, will be joined by Fania All-Star alumnus trombonist/violist Lewis Kahn and the award-winning Latin jazz vocalist Sofia Rei (who also appears in the John Zorn program). O'Farrill's focus is on the cultural similarities between Latin and Jewish music since both grew out of immigrant roots.
Clearly, The Town Hall's launch of the first Newish Jewish Music Festival will be a high-spirited, extraordinary coming together of some incredibly talented musicians who are genuinely interested in the cultural heritage of music and in the exploration and mixtures of genres and divergent backgrounds. For The Town Hall to launch this festival, however, reminds us of its institutional importance and its leadership in support of the arts.
Arturo O'Farrill
(credit: John Abbott)
---
John Zorn
(credit: Scott Irvine)
---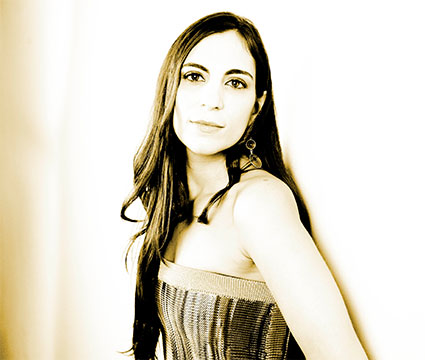 Sofia Rei
(credit: Emra Islek)
---
Klezmatics
(credit: Chuck Fishman)
---

Links:
The Town Hall website for the Festival
John Zorn - Tzadik
Klezmatics website
Arturo O'Farrill website
Sofia Rei website