By Susan M. Sipprelle
Englewood, NJ, USA
---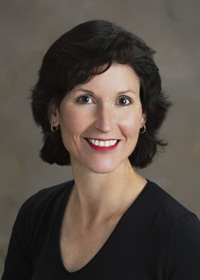 Susan M. Sipprelle
It has been two years since we started interviewing unemployed older Americans for our multimedia documentary project Over 50 and Out of Work. When we began, the Great Recession, which lasted from December 2007 until June 2009, had already been declared over.  
Yet in early 2010, millions of Americans of all ages were still unemployed. Jobless older workers confronted the highest rates of unemployment that their age group had ever faced in the United States. They worried about their futures. They knew they had less time to recoup their lost income and rebuild their savings than younger workers, especially when the average value of their homes had declined precipitously over the course of the recession.
Between February 2010 and June 2011, we conducted video interviews with 100 Americans, age 50-plus, for our project. We focused our interviews in the states with the highest unemployment rates at the time, including Michigan, California, Florida and Rhode Island.
 
How are our interviewees faring in 2012, given the passage of time since the end of the Great Recession and the recent uneven improvement in the economy?  
Over the past two months, we reconnected with our 100 original interviewees to answer that question. In short:  Not well.
Twenty-five have been able to return to full-time jobs, but of this group, only nine have found full-time jobs with pay and benefits comparable to what they received previously.
Eight individuals are working as independent contractors and one woman founded her own consulting company.
Twenty-eight are working part-time at one or more jobs.
Ten retired involuntarily.
One of our interviewees, sadly, has died.
Twenty-seven remain unemployed.
In summary, 90 percent of our interviewees are now worse off than they were before the Great Recession, and the majority of them are working less than they would like.
For the nine who were able to get back to jobs that compare favorably to their pre-recession employment, there is no single, easy explanation that can be used as a how-to template for other older jobseekers. They used a variety of strategies and methods to get back to work, and they are re-employed in a wide range of industries: government, steelmaking, data storage sales, textile sales, manufacturing, banking and insurance.
Our 100 interviewees are a very small group compared to the size of the American workforce, but the setbacks they have encountered since the onset of the Great Recession are not unusual. The contraction of the economy in the recession eliminated millions of jobs, and more than 11 million new jobs must now be created to absorb both the unemployed as well as first-time entrants into the workforce due to population growth. Currently, more than three million Americans who are 50-plus remain unemployed and their average duration of unemployment continues to exceed one year. 
Overall, the 2.7 million new jobs created since the recession's end are described as "poor quality" by the Heldrich Center for Workforce Development at Rutgers University. Many are temporary jobs in industries with below-average earnings, such as retail sales and office clerks. These are the jobs that many of our interviewees have landed, and they cannot regain their financial security nor plan on retiring when they are working temp jobs at low wages that do not provide benefits.
Unsurprisingly, 42 percent of Americans identify job uncertainty as the most pressing financial issue they face, based on a 2012 survey conducted by the Employee Benefit Research Institute. Moreover, more than half of older Americans expect that they will have a lower standard of living in retirement than their parents, according to a 2011 AARP survey.
Economists predict that older workers who want jobs will be able to find them if the economy continues to recover, due to straightforward demographics – they will be needed because they represent almost one-quarter of the total U.S. population. There are approximately 74 million boomers, and by 2019, they will all have reached the age of 65. The relevant question has become: Will boomers be able to find decent jobs?
Our interviewees, who have already lost jobs and struggled to regain them, are not as sanguine as the economists about their future in the workforce.
"The American Dream is not there anymore. Now it's all about survival," said Rudy L., 62, of Woodburn, Ore., a former commercial truck driver who now works full-time in a factory at $10 per hour without benefits. 
Deborah D., 58, of Louisville, Ky., taught dance in schools and libraries before the Great Recession, but state and local budget cutbacks eliminated almost all spending on the arts. Deborah is gradually exhausting her savings as she searches for new employment, but she retains a wistful optimism about the years ahead:
"I was raised to believe that anyone could achieve their fondest dreams. I still believe that, but I've had to learn that it doesn't always come when you want it or without great effort. I've learned you have to be patient and that there can be suffering along the way."
Labor force participation rates for older workers have been increasing since before the Great Recession and they continue to edge upwards, particularly for women between the ages of 55 and 64, but for both men and women age 65 and older. Many boomers need to work; they find satisfaction in work, and their participation in the workforce also helps the economy. Boomers' lives have spanned the civil rights and women's equality movements. Is the workplace the next socioeconomic frontier for boomers?

Link:
All opinions expressed by Susan M. Sipprelle are solely her own and do not reflect the opinions of Stay Thirsty Media, Inc.