By Michael Lara
Tokyo, Japan
---

SBTRKT
FUJI ROCK - Friday, 7/29

P.i.L. (Public Image Ltd.)
SUMMER SONIC
Osaka - Sat., 8/13
Tokyo - Sun., 8/14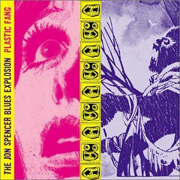 The Jon Spencer Blues Explosion
SUMMER SONIC
Osaka - Sat., 8/13
Tokyo - Sun., 8/14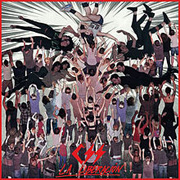 CSS
FUJI ROCK - Fri., 7/29

Death From Above 1979
SUMMER SONIC
Tokyo - Sat., 8/13
Osaka - Sun., 8/14
"There's gonna be some trouble, A whole house will need re-building…" How perfect are those words for 2011's FUJI ROCK and SUMMER SONIC. MORRISSEY's "Now My Heart Is Full" is a most appropriate way to explain all of the expansive journeys to be traveled at these seminal Japanese festivals in this year of rebuilding.
From FUJI ROCK's birth in 1997 and SUMMER SONIC's in 2000, Japanese and foreigners alike have continually been served a full education in sound and vision that is eagerly awaited each summer. In the aftermath of March's massive quake and tsunami, rebuilding is clearly paramount in this land as these two gatherings prepare to do just that.
Attending both since 2000 when I first landed in Japan, a multi-cultural and multi-generational education has been attained from both festivals, and it will continue this summer with the likes of BIG AUDIO DYNAMITE, PUBLIC IMAGE LIMITED, YELLOW MAGIC ORCHESTRA, CSS, CAKE, THE STROKES, X-JAPAN, RED HOT CHILI PEPPERS, KORN, FACES, BUDDY GUY giving the foundation, alongside new festival infusions of SBTRKT, BROTHER, THE PAINS OF BEING PURE AT HEART, TINIE TEMPAH. Best rest up and get ready to savor in full as the mountain-based FUJI ROCK and its urban-based SUMMER SONIC brother prepare to open classes for the masses.
Isaac Brock's lyrics, "And that's how the world began, and that's how the world will end," and MODEST MOUSE'S music resonate the intense vitality to be gained from both FUJI ROCK and SUMMER SONIC as these are promised lands for food, music, film, fashion and more.
What makes these festivals so inviting is their diverse, eclectic approach to both staging and booking. Just look at the line-ups as well as the staging areas and you will find yourself saying, "Huh?" But hey, that's a good thing in a world that has become so stagnant and depressed from the troubles, challenges, and particularly the massively disruptive Tohoku earthquake and tsunami from earlier this year.
These festivals signal an urgent call to appreciate history, past, present, and future. Who SMASH and CREATIVEMAN chose to book and which artists said "yes" to come to Japan to help create the ensuing kaleidoscope of experience for all to absorb is all the reason to attend and collaborate at these full-flavored international tutorials.
FUJI ROCK, the big brother of SUMMER SONIC, has both regulars and virgins set to bring the Naeba Ski Resort to life in its 2011 edition. Spearheaded by the return of England's influential BIG AUDIO DYNAMITE as well as FACES and Japan's YELLOW MAGIC ORCHESTRA alongside the international dub reggae outfit AFRICAN HEAD CHARGE are reason enough to find your way to Niigata to get a full education in music and professionalism born from an undying persistence and passion. Need not forget TODD RUNDGREN, LEE SCRATCH PERRY with MAD PROFESSOR and, of course, BUDDY GUY as well.
The next generation of teachers finds the likes of CAKE, MANU CHAO LA VENTURA, COLDPLAY, WILCO, G.LOVE & SPECIAL SAUCE, THE CHEMICAL BROTHERS, MOGWAI, THE SISTERS OF MERCY, FEEDER, TOKYO SKA PARADISE ORCHESTRA, WIDESPREAD PANIC, DARREN EMERSON, CSS, TOWA TEI, TAKKYU ISHINO, ASIAN DUB FOUNDATION, ATARI TEENAGE RIOT and JIMMY EAT WORLD providing additional education of all kinds.
Naturally, lessons are to be gained from all ages as the grandkids of FUJI ROCK will deliver from the likes of SBTRKT, BEACH HOUSE, THE PAINS OF BEING PURE AT HEART, 80TT0 and others to ensure a full head of thought from the days spent in the mountains of Niigata and to reflect on afterwards.
SUMMER SONIC, the younger and urban-based sibling, with its twin settings of Osaka and Tokyo, equally has its own history lessons ready to unfurl to educate all whether in Osaka or Tokyo.
The elder statesmen of SUMMER SONIC range in genre and age with native heroes X-JAPAN, BOOTSY COLLINS and THE FUNK U BAND, VILLAGE PEOPLE, PUBLIC IMAGE LIMITED, BOW WOW WOW and RED HOT CHILI PEPPERS taking the lead in instruction and providing the fundamentals.
Elective classes to be attended are certain to be THE STROKES, BEADY EYE, THE JON SPENCER BLUES EXPLOSION, HOUSE OF PAIN, SUEDE, THE MARS VOLTA, DEATH FROM ABOVE 1979, KORN, RIP SLYME and ARRESTED DEVELOPMENT in helping you sharpen your senses over this weekend.
Freshmen will undoubtedly enjoy the curriculum from the young professors such as THE TING TINGS, VIVA BROTHER, TINIE TEMPAH, YUKI, KAELA, THE MORNING BENDERS, THE HORRORS, SHARKS, ONE NIGHT ONLY, THE GAZETTE, TWO DOOR CINEMA CLUB, FRIENDLY FIRES amongst others to keep them clean and keen over this three-day symposium, with playful pranksters UNDERWORLD and PRIMAL SCREAM giving their definitive lectures Friday night and for SONICMANIA to open school. Meanwhile, the ISLAND STAGE provides insights into South Korea and China with its ASIAN CALLING gathering.
Sleep is for dead people. Prep for these classes and know that these overnight courses have camping provided for all and are highly recommended to ensure your maximum education. Now is not the time to skip class.
FUJI ROCK 2011
Naeba Ski Resort, Echigo-Yuzawa, Niigata
July 27th-July 31st
www.fujirockfestival.com
www.smash-jpn.com
SUMMER SONIC 2011
Chiba Marine Stadium & Makuhari Meese (Tokyo)
Maishima (Osaka)
August 13th-14th (12th in Tokyo for SONICMANIA)
www.summersonic.com
www.creativeman.co.jp