By Michael Lara
Tokyo, Japan
---
This proud nation has once again found itself in the daunting position of balancing between embracing tradition and innovation, isolation and internationalism, punctuated by disasters, both man-made and natural. As witnessed by the charity benefits held locally and globally, a recently disjointed Japan is coming together through such adversities to ensure a brighter future.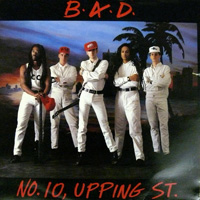 Big Audio Dynamite
FUJI ROCK - Friday, 7/29
---
With countless cancellations or postponements of spring concerts, sporting events and festivals throughout Japan, assertive and effective actions by citizens, both at home and abroad, have been made to help Japan get back on track. And, after an understandable temporary paralysis, two of this nation's famed concert promoters have held strong, determined to ensure something special where multiple generations can enjoy music, art, food, drink, film, friendship and more, no matter what Mother Nature brings, whether in the mountains of Niigata or in the urban areas of Osaka and Chiba.
Both SMASH's FUJI ROCK FESTIVAL and CREATIVEMAN'S twin city SUMMER SONIC have carried on and shall heartily celebrate the rich rebirth spawned by a deep solidarity. Whether through sport, art, education, food or science, expect to find a vast and refreshing collaborative spirit to proudly be served this July and August from these storied festivals.
If opting to head to the always weather-unpredictable mountains of Niigata for FUJI ROCK, the 2011 offerings will satisfy most tastes with a diverse, cross-generational feed with headliners COLDPLAY, FACES and THE CHEMICAL BROTHERS. And importantly, don't forget that plenty of surprises abound from 6pm on Thursday night, as the opening parlors await you, to be topped with fireworks in anticipation of what will follow each of the three days.
As for Friday's fare, some highly recommended new and long established flavors to sample in full or in part are AFRICAN HEAD CHARGE, ARTIC MONKEYS, BIG AUDIO DYNAMITE, CSS, THE PAINS OF BEING PURE AT HEART, THE VACCINES, MANU CHAO, QUEENS OF THE STONE AGE, SISTERS OF MERCY and WIDESPREAD PANIC.
Meanwhile, Saturday's savories are ASIAN DUB FOUNDATION, BATTLES, THE AVETT BROTHERS, G.LOVE & SPECIAL SAUCE, INCUBUS, THE NAKED AND FAMOUS, TODD RUNDGREN, BEST COAST and WU LYF.

The Kills
FUJI ROCK - Sunday, 7/31
---
Sunday's suggested sundries are aplenty with ATARI TEENAGE RIOT, BUDDY GUY, CAKE, FEEDER, THE KILLS, MOGWAI, WARPAINT, WILCO and homegrown YELLOW MAGIC ORCHESTRA, with a one-night only dance event called ALL NIGHT FUJI held at the remote ORANGE COURT stage.
Yet those with the heartiest souls and appetites will find themselves charging hard into dawn daily given two concentrated overnight areas to replenish, renew and start again from Thursday night through Monday morning. If you select the RED MARQUEE, expect these bands to bring you into dawn's embrace: TOWA TEI, STEVE AOKI, JAMES HOLDEN, JAMIE XX, DJ NU-MARK, DIGITALISM, amongst others. If a break is needed, the adjacent WORLD RESTAURANT court and its much larger OASIS food and drink area will provide essential sustenance. Of course, festivals are about options aplenty, so another popular end spot is in the pre-entry outdoor entertainment playground known as PALACE OF WONDER where an assortment of outdoor and indoor parlors dish out diverse treats; home also to the ROOKIE A GO-GO stage, numerous food vendors, Vegas in MILK bar, PALACE ARENA death-defying performances and the indoor CRYSTAL PALACE for a more vaudeville feel.
No matter your selections over these days, rest assured there will be no shortages, thoroughly giving you the stamina to handle the mountains, whether rain, sun, fog, mud or bugs greets you. Just be sure to follow two vital recommendations from my experience in attending eleven consecutive FUJI ROCK's. Whether you opt to economically camp or splurge on sleeping indoors: 1) Be ready for ANY kind of weather, and 2) wear pants (or if determined to wear shorts, be prepared to routinely apply tough insect repellant) as the natural inhabitants have a voracious and endless appetite for the skin and blood of all visitors.
If perhaps the distance traveled or the rugged outdoors of Niigata don't suit your palate or condition, CREATIVEMAN's 2-day, twin city SUMMER SONIC spread and its returning all-night SONICMANIA dance rock feast are definitely where you want to savor your favorite assortment of new and old. Furthermore, if you have the time and money, a special all-inclusive 3-day pass that includes SONICMANIA (Chiba) is available at a discount, but on a limited basis, so don't sit on the fence regarding this, as well as campsite passes, because they go fast.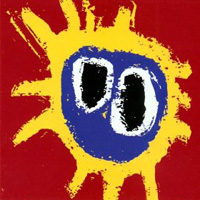 Primal Scream - SUMMER SONIC
Tokyo - Friday, 8/12
Osaka - Saturday, 8/13
---
Kicking matters off, Friday night's SONICMANIA, to be held within the massive Makuhari Meese convention complex, showcases a rich assortment of flavors with U.K.'s UNDERWORLD preparing to dish out their famed playful, infectious poundings, while Bobbie and company will serve out PRIMAL SCREAM's legendary "Screamedelica," providing a pleasurable 1-2 hammering to your head, while others will be greeted by the likes of VITALIC, SOUTH CENTRAL, A-TRAK, METRONOMY, CHASE AND STATUS and JAMAICA, properly dispensing an overnighter to remember.
With its usual daunting task of shuttling back and forth via shinkansen (bullet trains) between Osaka and Tokyo, CREATIVEMAN is planning to ensure all senses will be working overtime as SHARKS, ONE NIGHT ONLY, MUTEMATH, THE BAWDIES, CAGE THE ELEPHANT, BROTHER, DEATH FROM ABOVE 1979 satisfy diversified tastes. Other offerings surely to tempt in all the right ways will be THE MARS VOLTA, THE TING TINGS, SIMPLE PLAN to be later topped by those locally created, as well as from overseas, such as the newly-developed post-OASIS flavor branded as BEADY EYE and New York City-bred THE STROKES.
Additionally, for those in Kanto (the greater Tokyo region), Saturday's spread gets extra mix-ins from ARRESTED DEVELOPMENT as well as an all night dance rock party within Makuhari featuring THE HORRORS, THESE NEW PURITANS, BLACK MOUNTAIN, ESBEN AND THE WITCH and others to keep your momentum and vitality long and strong. However, if you prefer to be out in the ocean air, SILENT DISCO provides a parlor for all-night dancing that's situated next to Chiba Marine leading you to tomorrow's dawn.
Whether you decide to enter sandman in the SEASIDE VILLAGE campsite area provided at a nominal extra charge, grab a nearby hotel room or opt to make it home on one of the last trains, Sunday will have you praise the dawning, morning, afternoon and evening heartily, especially if you opt to camp. In doing so, you will arise with a refreshing sea breeze smacking you in the face or somehow finding its way into your tent. Further motivation to wake up will come from the savory scents flowing off various breakfast foods sizzling away inside stalls between your tent and your way out to either Makuhari or Chiba Marine.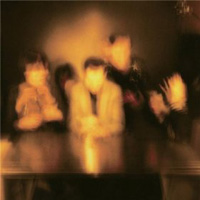 The Horrors - SUMMER SONIC
Tokyo - Saturday 8/13
---
As with both festivals, difficult choices abound daily in which parlor to enter and then which flavor or flavors to taste in bits or whole. Sunday's affair, the final day, is always replete with a sense of urgency and last hurrah. Sunday's parlors have no shortage of old, new and resurrected choices from the likes of HOUSE OF PAIN, BOW WOW WOW, HOLLYWOOD UNDEAD, JAMES BLUNT, ZEBRAHEAD and PANIC! AT THE DISCO. Later dishes will come from the long established and loved flavors such as THE JON SPENCER BLUES EXPLOSION, PUBLIC IMAGE LIMITED, SUEDE and PRIMAL SCREAM with the finale in Chiba Marine being shared between local and national favorite flavors X JAPAN and the equally popular trans-Pacific RED HOT CHILI PEPPERS.
Through such a rich assembly of flavors provided over days and nights at three locations, either indoors or outdoors, this island nation, its peoples and visiting patrons will get critically essential nourishment and inspiration. Either standing, sitting, walking, talking, dancing, eating, drinking or all the above, power to renew and rebuild post-March 11th not only for those attending, but more importantly, for those battered in Tohoku, as opportunities to contribute to relief funds will be staged. Get ready.
To duly prepare, keep all senses working overtime in regularly perusing:
FUJI ROCK '11 www.fujirockfestival.com
Naeba Ski Resort, Niigata, 7/29-7/31
7/28
Wristband Exchange Open 12:00/Campsite Open 12:00
Opening Party Start 18:00-Red Marquee, Oasis & World Restaurant
For overseas purchases:
www.smash-uk.com/frf11/ticket_overseas.html
www.smash-jpn.com
SONICMANIA '11 www.creativeman.co.jp/sonicmania
Makuhari Meese Convention Complex 8/12
Open 21:00/Start 22:00
SUMMER SONIC '11 www.summersonic.com
Makuhari Meese & Chiba Marine Stadium, Tokyo 8/13-14
Open 9:00/Start 11:00
Maishima, Osaka 8/13-14
Open 10:00/ Start 11:30
www.creativeman.co.jp