By Susan M. Sipprelle
Englewood, NJ, USA
---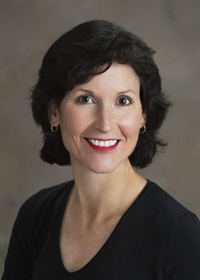 Susan M. Sipprelle
---
For the past year, we have traveled around the country conducting interviews for Over Fifty and Out of Work, a multimedia project that documents the impact of the Great Recession on Boomers.
We use video interviews to illuminate the real lives hidden behind the dismayingly bleak economic story: Older Americans are unemployed at higher rates than they have ever been previously, and they are out of work longer than any other age group. They have also often seen the value of their homes and savings collapse as a result of the housing and financial bubbles. Lastly, when they look for new jobs, they confront the daunting double hurdles of age discrimination and a bias against hiring the unemployed.
Our interviewees are "real people with real stories," as one of the steelworkers we interviewed in West Virginia said. Recently, we had a reminder how real our interviewees' lives are and that their life stories do not end when the interview does.
In January 2011, we interviewed George Ross, Jr., 58, at his home in Livermore, Calif. George, a Vietnam War veteran, is an IT specialist and project manager. He was unemployed for 17 months after he finished a hospital computer network installation for a construction firm in 2008. His project wrapped up just when building work slowed as a consequence of the Great Recession, and he was laid off.
During the months that he was jobless, George and his wife Linda were forced to deplete their retirement savings, and Linda opened a daycare center in their home to help pay their bills. In April 2010, George found a new position with a firm that was bidding on an IT contract with the Veterans Administration. When his new employer did not win the bid, George lost his job again in January 2011. Despite age discrimination, which he knew he would face, George remained guardedly optimistic that he would be re-employed, given his extensive contacts in the IT industry.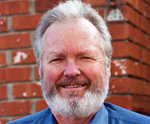 George Ross, Jr.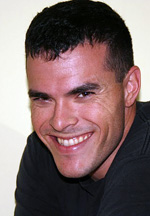 Jason Ross
---
Two months after his interview, George emailed to let us know that his son Marine Sgt. Jason Ross was grievously injured on March 7 when he stepped on a buried IED while on patrol in Afghanistan. Both of Jason's legs have been partially amputated, and he is in intensive care at the National Naval Medical Center in Bethesda, Md. When he was wounded, Jason was on his third tour of duty in Afghanistan; he is married and has two young children.
Last January, when we interviewed George, he talked about his son with pride. Jason, he told us at the time, was an EOD tech, an explosive ordnance technician, and really good at his work. Jason had been called to Washington, D.C. when President Obama was inaugurated to sweep the area around the Capitol for bombs and provide additional security.
George and Linda have four sons, including Jason. When they bought their home in California several years ago, they paid $180,000. At the height of the housing market, it appraised for $740,000, and they borrowed against its increased value so that their sons would not be burdened with student loans. Currently, the mortgage on their home exceeds its appraised value.
Previously, the Ross family was coping with unemployment, loss of retirement savings, and an "underwater" home. Now, their situation has worsened. George is still out of work, and his son has narrowly escaped death in the service of our nation.
George and his family will need to support Jason as he undergoes the many months of multiple surgeries, reconstruction, rehabilitation and therapy that lie ahead for him. We do not know how they will manage financially.
We requested George's permission to write about Jason, and he asked Jason's wife, also. "We would be honored and pleased to have you talk about him in a column," they responded in an email.
This column is about Jason's tremendous bravery and sacrifice, but it is also about George's unemployment as it represents the stories and struggles of millions of Americans, both old and young, who are trying to find jobs in the United States today. It is a column about courage in the face of adversity both at home and in faraway places. It is about the triumph of the American spirit over the often harsh and unyielding realities of our times.
---
If you would like to reach out to Jason Ross and the Ross family, mail may be sent to: George Ross, General Delivery, 8901 Wisconsin Ave., Bethesda, MD 20889-5600.
Links:
---
Susan M. Sipprelle is a multimedia documentary maker, a journalist and a photographer. She graduated from the Columbia Graduate School of Journalism in 2008, and is the mother of five children.
OVER 50 AND OUT OF WORK is an ongoing multimedia project that documents the impact of the Great Recession on jobless Americans, 50 and older. Boomers, generally regarded as self-centered and indulgent, reveal unexpected depths of faith, perseverance and resilience through their life stories.
Click on the Names to View Their Stories.