By: Michael Lara
TOKYO, JAPAN
---
You must have Adobe Flash Player to use this function.
"There's so much that we need to share… So send a smile and show that you care." And how true those words penned by SUPERTRAMP's Roger Hodgson over 30 years ago were when BAND OF HORSES brought such summer sunshine barbeque fuzzy feelings to the usually aesthetical cold confines of the massive Makuhari Meese complex. Home to the annual SUMMER SONIC festival alongside Chiba Marine Stadium, the once sparsely-populated waters in front of Sonic Stage fill steadily as Ben Bridwell (vocals, guitar, lap steel), Creighton Barrett (drums), Ryan Monroe (keys, vocals), Bill Reynolds (bass, vocals), Tyler Ramsey (guitar, vocals) and Blake Mills' (guitar) bountiful bodacious bait from Cease To Begin and Everything All The Time encourage Tokyo's teeming catch to frenzy over this hook and line feast for all.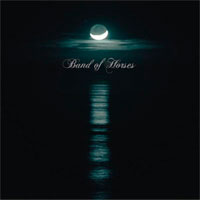 Above: Cease To Begin (2007)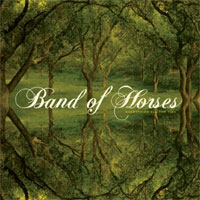 Above: Everything All The Time (2006)
---
Never far in spirit from their Mount Pleasant, South Carolina port, BAND OF HORSES effortlessly lead all into their warm, yet refreshing waters, giving more than a little bit of their love and feeling it flow both ways. Balancing of what both to cast out there as well as reel in, these anglers once again bring in a heavenly haul. "Is There A Ghost" shimmers in Bridwell's vocals as they carry strongly over these waters, ensnaring more into their burgeoning nets as smiles abound on this deck of life as well the rich diversity found below. Gaining speed and strength within this tsunami of humanity, its crescendo finale leaves all crewmates wonderfully awash in the fresh catch with this indoor happy habitat for humanity wide awake in their collective baptism in sustenance for all. Seizing the moment in their ideal fishing grounds, Horses slide straight into the tribal expansive narrative of "The Great Salt Lake" that simply hypnotizes and hooks many more onto their multiple lines of tick-tock tastiness. The triumphantly rising 1-2 swish-swash of "Islands On The Coast" continues the internal liberation of libations found on this impressively burgeoning man-made lake indoors that sustains.
Making it a day that simply goes down in the annals of time and stories reminiscent of "The fish was this big!" or "You just had to be there man." True on both accounts. Now if only Makuhari had a retractable roof-perhaps they can make that happen by next August. Better yet, just put them in the outdoor splendor of Chiba Marine next time-a man-made lake they can easily fill with all jumping for air and more.
Click to enlarge
Full of vigor and bait that delivers, wager away on these thoroughbred anglers as they guarantee a bounty each time out:
bandofhorses.com
myspace.com/bandofhorses
subpop.com
avexnet.jp
mu-mo.net/id/boh/discography
en.wikipedia.org/wiki/Supertramp
townofmountpleasant.com/index.cfm?section=1
en.wikipedia.org/wiki/Mount_Pleasant,_South_Carolina
en.wikipedia.org/wiki/Great_Salt_Lake
en.wikipedia.org/wiki/Lake
en.wikipedia.org/wiki/Chiba_Marine_Stadium
m-messe.co.jp/index_e.html
You must have Adobe Flash Player to use this function.